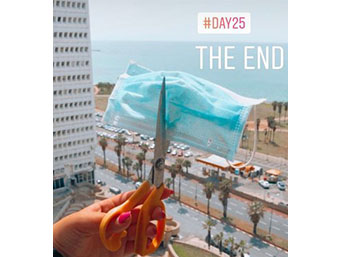 The Coronavirus is a major issue within Australia and worldwide at the moment, when no end to be seen and people trying to stay sane. I'm interested in writing a feature story exploring the different ways young people are coping during the COVID-19.
Selected Publication
The Coronavirus crisis is almost the only topic on the news for the past two months all over the world when the main question is where is the exit? However, while in isolation and nowhere to go, people try to find different ways to cope with their new reality. Young people have found various ways to deal with the crisis and I'd like to share some of the creative ways to have some fun while social distancing for Junkee publication.
Audience
This feature will target Junkee's audience, written simplicity and with humour. Junkee is a satire website that specialises in Youth Media. It aims to provoke and give its 2 million young audience a fresh take on what's going in their world.
At the moment there are tons of publications and news stories all over the internet examining the Coronavirus crisis from multiple angles. However, this story will attack from a different angle while focusing on the young people perspective and providing them tips to handle the situation.
Structure
The article will include a short review on the coronavirus crisis and three main activities that have emerged on social media:
1.Welcome to Hotel Corona: Infected patients who don't need medical treatment were sent to hotels away from home. Most of them are young people who got back from a big trip abroad and now document their new lives in Hotel Corona via Instagram.
The Corona Hotel Diaries. Video: All Rights Reserved to @amit_hair_style
2.Tone It Up: Fitness teachers started to upload free classes online so people can do while isolation. Some of the classes happen on Instagram live and some on YouTube, which I'll be focusing on.
Yoga with Cassandra YouTube channel
3.Wardrobe full of clothes but nothing to wear: In order to do some good there are options to volunteer remotely. Facebook has a COVID-19 feature with information about the spread worldwide including a "People Offering Help" post where you can upload supplies or different kinds of help you can offer, stating your location, adding images and ways of contact. If you're planning to clean your wardrobe, this is a way to donate your clothes.
Facebook COVID-19 Information Centre
Sources & Multimedia
I will be collecting visual information from various social media apps, such as Instagram, Facebook and YouTube in addition to articles and documents, official reports and interviews to give a formal perspective of how severe the situation is. At the moment, I'm going to use the sources below: