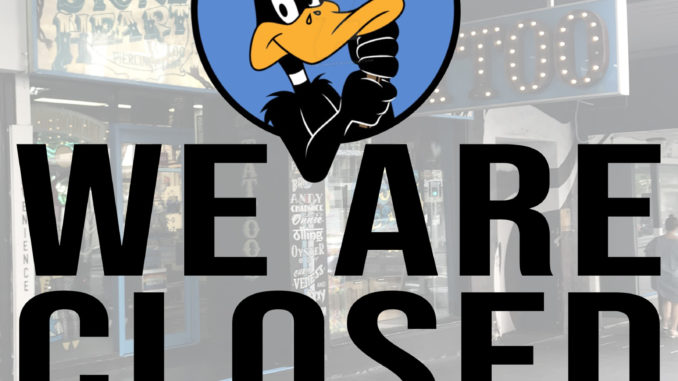 Double Blow
The Covid-19 pandemic has dealt a huge blow to both arts and service industries. All non-essential services such as spas and nail salons are forced shut. Artists are feeling the pinch – singers are cancelling their concerts; film sets are put on hold; freelance writing gigs have vanished.
Body modification professionals are both artists and service staff, offering their creative expertise to customers who seek their personal aesthetic through body art…
For the past five weeks, piercing studios and tattoo parlours in Australia have not been allowed to operate, and body-modification artists are living off JobKeeper payments, or none all. But the greater concern is their impending lack of profits, or even losses, in the months that follow their reopening, when the time comes.
Concerns
Job and income losses mean survival mode – household bills, rent, and food are prioritised in monthly expenditure. Professional piercings and tattoos, known to be pricey, are not a priority for now. Yet, tattoo and piercing studios will re-open when the ban is lifted, to provide free aftercare checks for past clients. As most body modification artists work on a commission basis, having less people turn up for new procedures means working on minimal pay for a while.
And while reduction in disposable income means one should avoid new piercings and tattoos for the time being, there are those who would go ahead with the most cost-efficient options. Some may opt for "backyard tattooing" services – non-professionals providing tattooing services from home; some may get piercings performed by amateurs at minimal cost. Or worse, they might try piercing themselves.
Aims
This feature article has several aims:
1. To shine light on the body modification industry as a service industry that has been and will continue to be badly affected by the Covid-19 pandemic in Australia
2. To give body modification artists a voice
3. To encourage those considering piercings and tattoos to support professionals in this industry, and explain the potential risks of cheap alternatives
4. To provide information on precautions and procedures that piercers and tattooists are taking to maximise safety upon reopening
The international Association of Professional Piercers (APP) has guidelines for Covid-19 preparedness.
Audience
The main target audience would be that of body modification enthusiasts in Australia, aged 18 and above. That being said, this article may be of interest to the general Australian public, as it documents a situation relevant to our society. Furthermore, earlobe piercings are common, even amongst non-"enthusiasts". While the article is written with a Covid-19 focus, some of the included information will be useful even in the years to come.
Information Sources
I will be interviewing professional piercer Eden Cox (Instagram: @stab.rat) and professional tattooist Onnie O'Leary (Instagram: @onnieolearytattoo), both based in NSW. I have their permission to embed images from their Instagram accounts. Information from and hyperlinks to specific pages from the official Australian United Professional Piercers and Australian Tattooists Guild websites will also be included.
Publication Choice
My chosen publication is Mamamia, an online magazine that empowers women, supports women's businesses, and more importantly, discusses socially taboo or less widely-discussed topics. As body modification is a growing trend that was once stigmatized, Mamamia would be an ideal choice. Furthermore, my interviewees are both females within the body-modification business, making the article particularly apt for Mamamia.
Eden Cox
Onnie O'Leary's work