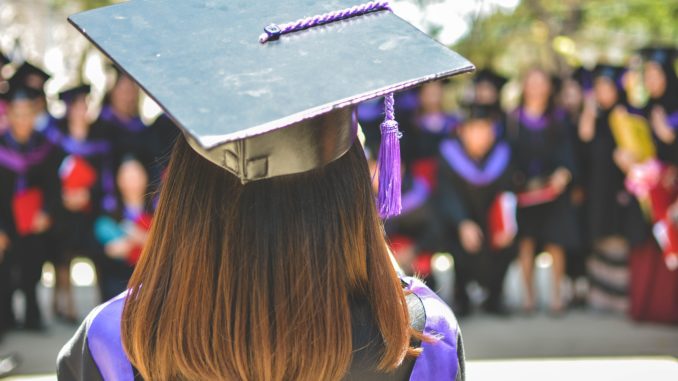 Feature topic and angles
I'm interested in writing a feature about the dilemma Chinese graduates in Australia are facing this year, under the very special situation brought by the pandemic. This is an essential issue for not only the large number of Chinese students in Australia but also the Australian society itself, referring to its demographic structure, cultural diversity and etc. The number of Chinese students in Australia has reached more than 2.5 million in 2019, accounting for 28% of Australia's international students. Chinese graduates have been providing their labor and intelligence to Australian society and working hard to get a PR. The number of China-born migrants was 651,000 in 2018, accounting for 2.6% of Australia's population. Admit it or not, the Chinese community plays an important role in Australian society.
Generally, there are two choices for Chinese graduates: go back to China for a job or stay in Australia and try to get a PR. However, as the conflict between China and Australia keeps rising in recent years, the Australian immigration policy continues to tighten up, making students hard to stay. This year, under the global recession brought by the coronavirus, graduates are facing awkward situations. Political reporter Kath Sullivan from ABC NEWS predicts the unemployment rate to reach 10%, expecting 1.4 million Australians to be out of work. For Chinese graduates, the situation is even worse as they are not only facing difficulties from the shrinking job market, but also the governments' policies and racism caused by the virus. It has become a situation that might forever change their course of life.
My feature story will mainly focus on the actual problems of Chinese graduates this year, including the difficulties of changing their future plans and finding a job, financial and visa problems, racism, and the psychological predicaments they are currently facing. The story will also be looking at policies and adjustments of both Australian and Chinese governments in helping them.
Publication and target audiences
This is a story for The Guardian, as it mainly focuses on serious political and social news. The Guardian's target audiences are young people above 18, who are well educated and interested in politics and international news. The issue is important to any audience who cares about the stability and development of Australian society and has a sense of social responsibility.
Source of information and writing structure
The main part of this feature story will be interviews with Australia's Chinese graduates this year. Starting with a quiet morning of my friend Mary, a USYD graduate this year, who has changed her plan of staying in Australia in the past two months, the story will gradually introduce the actual difficulties of Chinese graduates that are overlooked by the society and governments in this pandemic, following which the policies of the governments will be introduced. In the last part, the story will be talking about interviewees' different solutions towards their problems and raising questions about how can the society and the governments help with this situation. By presenting this feature story, I hope it will not only raise a social concern about this issue but also provide hope to all the graduates that are suffering from similar situations.
Data platforms such as ABS
News publications such as The Guardian, ABC NEWS, etc.
Governments' platforms such as the Department of Home Affairs
Universities' Career Centers and Chinese Student Associations
Multimedia, hypertext & interactivity
Audio interview clips with a photo gallery to have an emotion rendering

Hyperlinks of related data and news reports

Photos of interviewees' daily lives in school to suggest they shouldn't be forced to leave