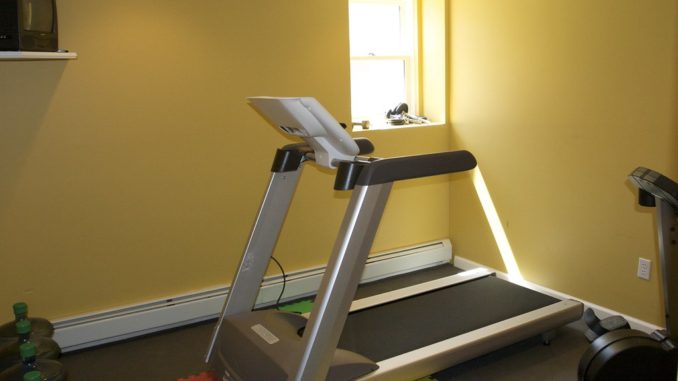 Affected by COVID-19, the fitness industry has been hit hard. Fitness enthusiasts have lost their exercising places and began to turn to home workouts.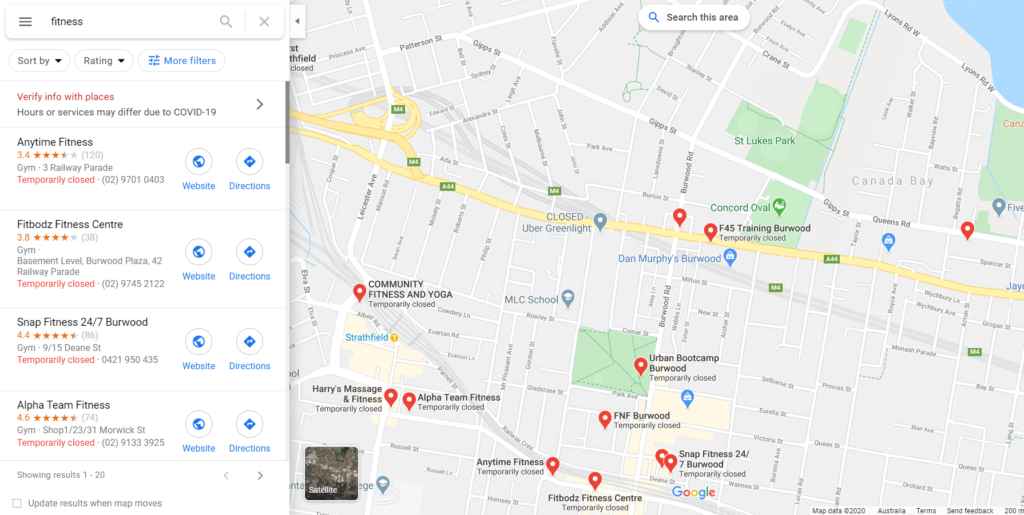 Since the outbreak of the coronavirus in 2020, the gym has been considered the high-risk locations to spread the virus. Until the end of May, the gym on the street was still temporarily closed. Some researchers also believe that perhaps September is the time when the gym should reopen.
James Zhang, a postgraduate student at the University of Sydney, have faced fitness problems for several months. "I just arrived at Anytime Fitness in February and got a one-and-a-half-year membership. But I could not expect that the epidemic would make it worthless," he said.
"I am a fitness enthusiast who started fitness as an undergraduate. Since then, fitness has made me feel a kind of physical and mental pleasure. I can exert my energy and receive comfort. It can also make me sleep better to a certain extent."
When the gym had to suspend business, Zhang said it was difficult to accept: "Without the professional equipment, the effect of fitness will be greatly reduced. When I am practising chest and shoulders, only a few simple expansion moves are helpless."
He expressed his disappointment that the gym will be closed for half a year, but in this special period, fitness enthusiasts have no more choices like him. He can only tell me with a reluctant tone: "I will keep exercising at home, in my little room."
What Choice has the Fitness Industry made?
After the PM Scott Morrison announced the social restrictions, Fitness Australia, the Australia fitness industry association, began to follow up on the government restrictive orders on time on their official Twitter account and find ways to provide policy support for the Australian fitness industry. At the same time, they also began to encourage participants in the fitness industry to complete a relevant survey, hoping to grasp the impact of COVID-19 on the industry.
Just 24 hours left to complete the COVID-19 Fitness Industry Impact Survey, and we need your input!
Complete now: https://t.co/Ahn7iTquMe#wearefitnessaustralia #COVID19 pic.twitter.com/udtPqvDdZE

— Fitness Australia (@wearefitnessaus) April 8, 2020
Besides, Fitness Australia started to encourage virtual training and promoted the virtual business of the gym through the Internet, which provided effective help for fitness enthusiasts to make some home workouts.
How does Industry Representative respond?
Anytime Fitness (AF) is Australia's largest fitness community. Every day, 500,000 people change their lives and exercise ways with AF. Everywhere in Australia, you can see AF gyms, they are fully equipped and have a wide range of influence. Nevertheless, they were not spared during the epidemic. The closure of the gyms has prevented a large number of members from professional exercising.
Anytime Fitness has its own Facebook account and actively respond to Fitness Australia's promotion policy, releasing their online fitness program – AF Health Hub live. In short, it is a program that professional sports coaches make plans and launch online live courses within a week and invite members to participate. Fitness people can continue to exercise and stay strong during the quarantine in this way.
At the same time, they also have an application called Anytime Workouts. If members donate $2.5 per month during the COVID-19, they can get more professional and targeted guidance of exercising. They also have some customize exercise programs and high-quality services for members during the Lockdown. Zhang thought these are not worth it, "I have many years of fitness experience myself. When I only pay $2.5 per month, I might as well go to YouTube to watch more fitness videos to learn. I think I can judge which are the beneficial exercise methods. So, when they sent me this kind of email, I did not pay any attention to it. Maybe it would not help me much, although it seemed like a good program."
Some Suggestions for Home Workouts
After James Zhang had to do some home workouts at home, he developed a basic exercise plan for himself. "First of all, to enhance physical fitness, running is necessary. Five kilometres for every two days is enough, and this can be reduced as appropriate, depending on personal circumstances.", he said.
"Because of the requirements for my muscles, I usually do some aerobic equipment exercises in the gym. But now I do not have any equipment, which forced me to use Keep (a relatively professional fitness app) and yoga mats as my 'weapons'. I will complete my training plan on the hard ground to exercise my shoulders and chest under such limited conditions. These two parts are the positions that can still be practised at this stage." 
If many people have never experienced fitness, then maybe the Ring Fit Adventure can make them move during this period. The out of stock of this Nintendo game has enabled people who want to exercise around the world to find a new trend in fitness. After experiencing a different fitness experience with Ring Fit Adventure, Zhang also praised it: "This game combines fitness with fun and is very novel. To know that fitness is a process that requires patience and perseverance, I always play some music that can inspire and support myself during fitness. When you go through a boring fitness, you will feel that you cannot persevere. Sometimes I feel stressed when I listen to Keep counting the number of movements for me. But when you face monsters in the game, the power of each action can help you win. This can help me achieve the desired fitness effect to a certain extent. I think this is fairly good,"
"But in fact, it still has some defects, the main thing is that the strength is not enough. Inside the game, there is an option for intensity adjustment, from 0 to 30. When I am in good status, the highest intensity effect is not as good as going to the gym to lift dumbbells. When you only have a ring, you really cannot ask too much. But I think it is enough for people who are new to fitness. It combines learning and entertaining to make beginners feel tired and effective. Maybe this is why it is out of stock." 
Probably the most popular fitness trend at present is home workouts. The current conditions are still limited. Some regions with smaller populations have already announced that they will reopen the gym in mid-June, and Fitness Australia has also called on social media for the global fitness industry to make some posts with hashtags such as #exerciseismedicine and #gymsaresafe on June 1. Perhaps these activities will contribute to future fitness trends.