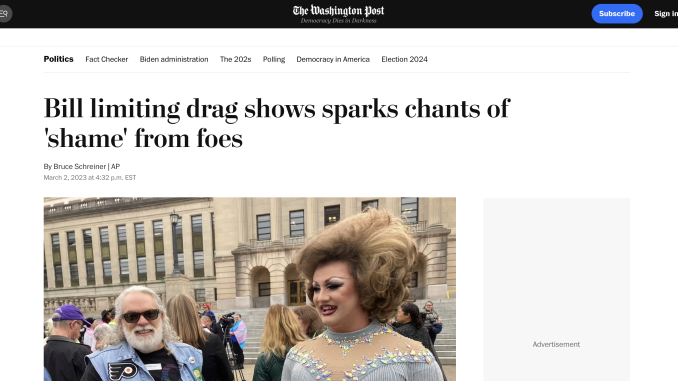 Click here to view the story.
Hypertextuality: 
This news story contains only one hyperlink, which could compromise the integrity and readability of the news given that hyperlinks serve to lead to supplementary external information. More hyperlinks should be added where necessary, such as what "First Amendment rights" would be stifled by the bill?
Multimediality:
It relies on text to convey information and contains only one image. The single form of media can undermine the presentation and dissemination of information. And the only image conflicts with the news content that emphasizes that drag performers are angry, showing them smiling. This tends to distort the message and thus the image should be replaced with one that matches the content to ensure a consistent message, and it would be better to include more photos and videos.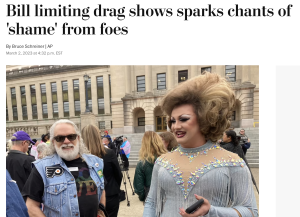 Transparency:
Some important information sources are not given, such as the sources about the 'conservative activists' and 'politicians' who "complain that drag shows are contributing to the "sexualization" or "grooming" of children", which reduces the transparency and credibility of the news, therefore important sources should be inserted.

SEO:
Although the headline captures the keywords, the news does not use any tags. According to the news content, tags such as "drag show", "Republican", "LGBTQ" should be added to optimize the searchability and visibility of the coverage.