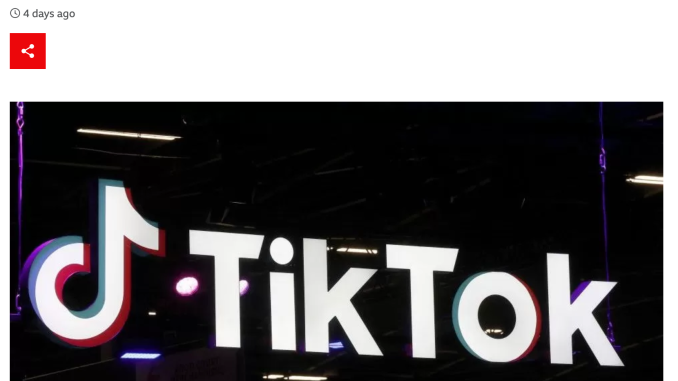 News link: https://www.bbc.com/news/technology-64973156
From BBC News, San Francisco/ By James Clayton & Ben Derico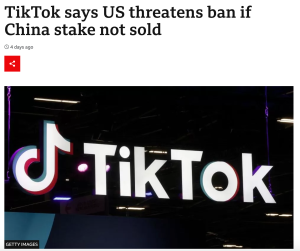 The BBC News article highlights how the US government became alarmed by the surging popularity of TikTok in the country, threatening to ban the app unless its Chinese owners divested their stake in it.
The article effectively utilizes font, color, and formatting to enhance readability. It also includes helpful hyperlinks to sources like the Wall Street Journal(WSJ) and "Should we be worried about TikTok?". Additionally, more TikTok-related articles are located at the bottom of the page for readers who wish to explore the topic further.


Additional hyperlinks could be included within the text to further improve the article. For instance, a hyperlink could be added to "ByteDance" in the second paragraph to provide readers with more information about the company. Similarly, the sentence in paragraph 13 stating that a ban was first threatened by then-President Donald Trump in 2020 would benefit from a hyperlink to an article from The New York Times for a better explanation. Furthermore, a hyperlink should be added in paragraph 17 to provide more information on what "Project Texas" refers to. Additionally, the article could incorporate social media perspectives, such as Twitter users' opinions, to provide a more comprehensive view of the topic. Including more images, such as flags of China and the United States, as well as photos of ByteDance, would also enhance the news story.