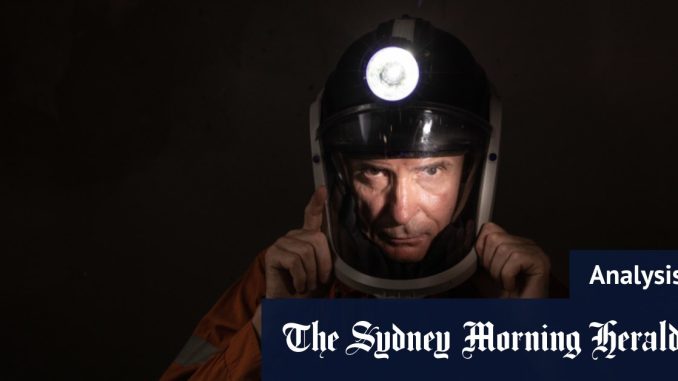 This feature story by Adele Ferguson was initially published in The Age Online, after which it was syndicated across Nine's digital mastheads and subsequently in print editions.

The 1000-word piece details the growing silicosis epidemic impacting workers who craft engineered benchtops for kitchens and bathrooms across Australia.
Multimedia
The article is text-heavy, save for a video embedded near the top of the story, which profiles two people suffering from silicosis, adding their voices to the narrative.
Overall, only two types of media were present (a large block of text and one video), thus the publication could have benefited from including imagery.
Links
The article had no links, requiring readers to implicitly trust the author's journalistic integrity and honesty without validation from external sources.
Sub Headings
Paragraphs are structured in line with the stylings of print journalism. Subheadings would have improved the readability of the text.
Interactivity
As of March 2023, there are 57 comments hosted on the website and over 100 shares on Facebook. The piece gained additional traction due to its digital format which enabled it to have a two-way stream of communication with the audience.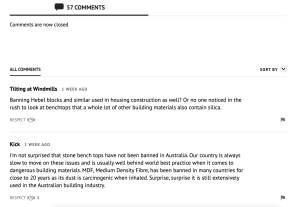 (Credit: The Age Online)
SEO
Analysis from SEO tool seositecheckup.com scored this article 63/100 for SEO health, recommending adjustments in the length of metadata descriptions and keywords used to help the publication rank higher against similar content.