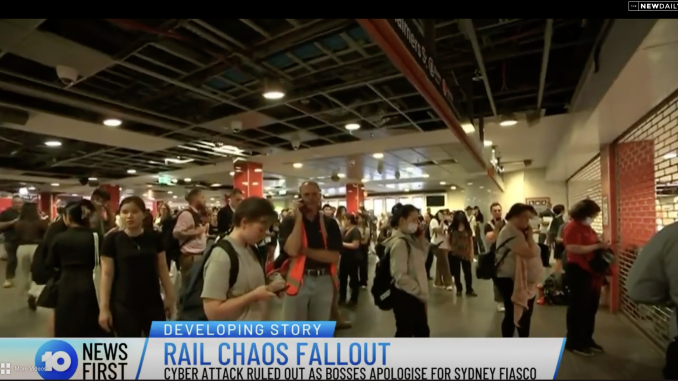 The chosen article is Uber, Premier apologise after Sydney's train fiasco from a digital born news site The News Daily, which is written by the reporter Ash Cant on March 9, 2023.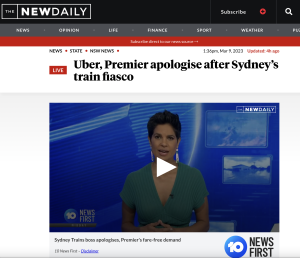 Headline:
This headline succinctly describes the events ("what") and main characters involved ("who") in the news story. However, the key term "Sydney's train fiasco" is mentioned at the end of the headline, which may not directly draw the audience's attention to the main event, but may instead lead them to mistakenly assume at first glance that Uber is the main character of the event.
For SEO, I would change the headline into "Sydney train chaos leads to apologies from Uber and PM".
Multimediality and Interactivity:
The article leads through a variety of media: using video to cover the entire news event and providing evidence for the report by embedding a relevant tweet indicating the personal experience. Moreover, in addition to embedding in social media, shares and comments can increase the interactivity of this article, allowing readers to follow, share or retweet about the event.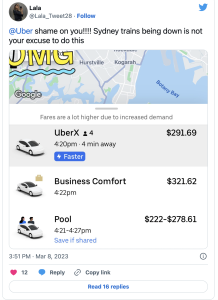 However, I consider that this article needs to add some relevant pictures of the event and more subheadings to chunk large paragraphs of text to make it easier for the reader to view and search for relevant information.
Hypertextuality:
This article only adopts hashtags for the hypertextuality, and I suggest to add some short link phrases to show readers sufficient background information. For example, stranding commuters, fare-free day, etc.