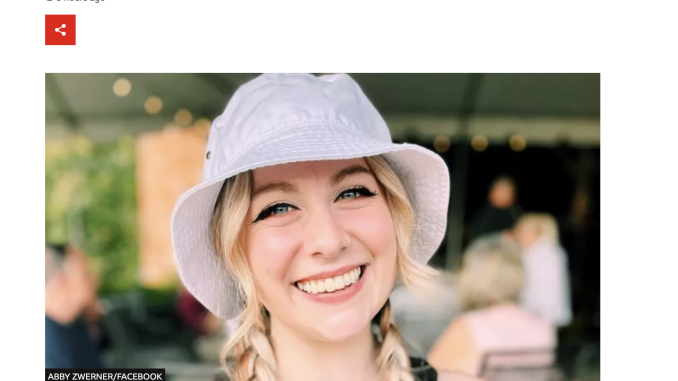 In this blog post, I look at an article US six-year-old who shot teacher won't be charged -prosecutor from BBC News. This article was written by Nadine Yousif on March 9, 2023.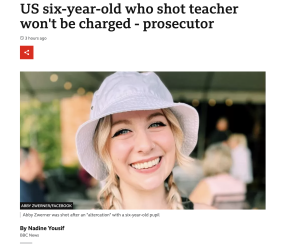 Headline and photo
The headline is quite straightforward and easily grabs viewers' attention because we all want to know what happened to the teacher after being shot. However, the photo that appears on the first page seems to be a bit strange because it only shows this teacher's headshot, it can be a half-length photo or something professional which represents a 'teacher'.
Writing and content
The article uses an objective view to deliver the news story, and the use of attorney's quotes to make it more credible. But, it could add more speeches from different lawyers' perspectives and how they look at the incident separately, instead of only one. And this article is quite short and no other images appear in the content, it would be nice if the author can add more photos from the crime scene or how's this teacher's condition after being shot etc. Meanwhile, a video clip from the attorney would be excellent to make the article more comprehensive. Lastly, I like the hyperlinks shown in the last paragraph that leads the viewer to find more resources about the three warnings attaches to the 6-year-old boy.