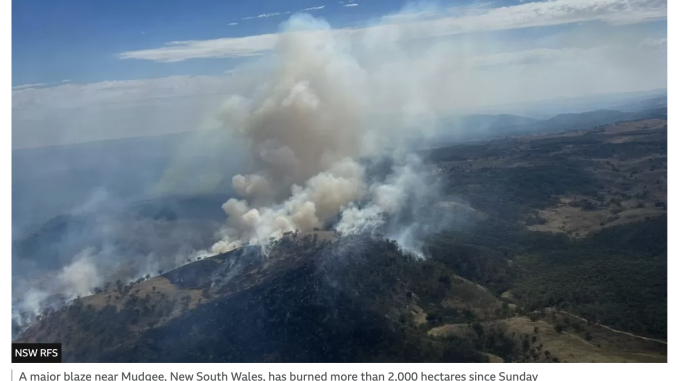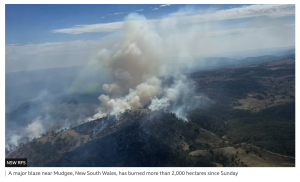 The News Story was published in the BBC World News on March 7, 2023, by Tom Housden.
Dozens of bushfires burning across Australia's east coast could get worse as a severe heatwave continues, fire services have warned.
Heading and Subheading:
The story doesn't have subheadings that don't help organize the whole thing. What's more, the heading of the article does not reflect "When", and the expression of other "W" is also vague. Adding some subheadings might help push the story forward. Also, the content of the present article is rather messy, and it is difficult for me to remember some information points when I read it. Adding subheadings will help readers easily navigate the content and find the information they need. It also reduces the likelihood that readers will lose interest in the content.
Hyper Textuality:
The news story contains two hyperlinks, "How do El Nino and La Nina change the weather?" and "Four ways climate change is affecting weather.".

I think we can also add some links to content that the audience might care about. For example, "How to stay healthy in hot weather" and "The main ways and causes of fire spread".
Multimedia:
The news only showed a picture of smoke from the wildfires, which was not enough to attack viewers' vision. I suggest adding some videos, such as the 10-15 meter fire mentioned in the news story.
Interactivity: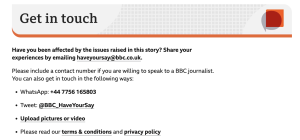 This news story is generally interactive. Although the author has attached relevant contact information at the bottom of the article, readers can express their views or provide information to the author through different channels. However, readers can't read other people's comments and interact with different ideas.
Word count: 276