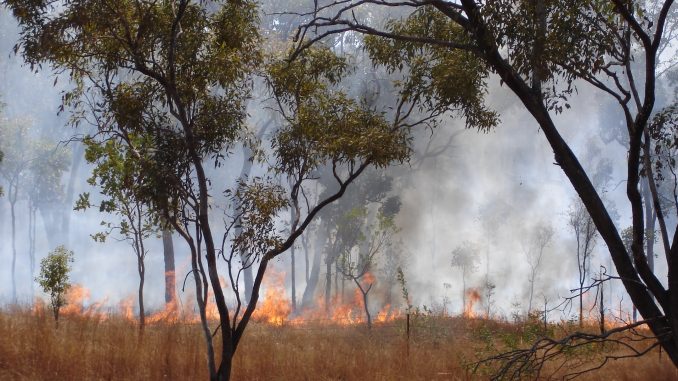 News story: The Guardian Thu 9 Mar 2023 19.52
This online journalism by Rafqa Touma was initially published on The Guardian (Australia Edition). The form of this story is news, which are words based on fact and also short and timely.
Headline and Structure
The title "It is ginormous" is attractive, but the main text did not follow the 'pyramid' structure of news story that staring with the most important information. The first three paragraph did not explain 'put rural communities on edge' in the title well, instead of describing the fire and stating how it formed.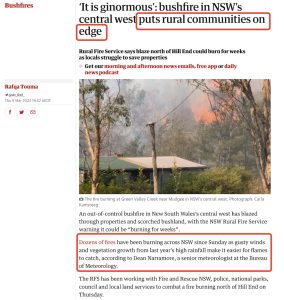 Brevity and Scannability
Based on the previous analysis of the structure of this news story, scannability of the article has been reduced to some extent. If the impact of the bushfires on people and the damage they caused is added within the first three paragraphs, Readers will be able to get a full overview of the 5xWs of this news and an H in half a minute.
Multimedia and Multiplatform
The news story insert two still image of burning fire daytime and night, as well as two still image of helicopter and fire trucks. These still images can show readers the scene of bushfire, but in general it is a one-dimensional use of media. The visual impact of the fires could have been more visually appealing to the reader if some gifs or live video had been inserted.
It is worth recommending that a hyperlink to a tweet from the NSW RFS was inserted at the end of the article, which not only added credibility to the news story, but also allowed readers to quickly jump to Twitter by clicking on the hyperlink, enabling a quick switch between mainstream and digital media.