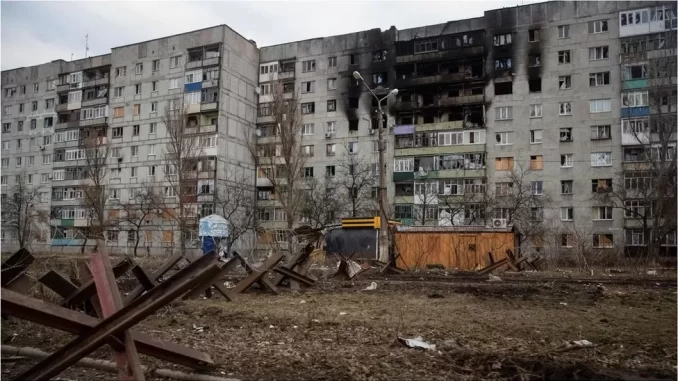 News from: BBC News
Written by James Landale in Kyiv and Laura Gozzi in London
Click here to read the news.
News content
This news reported the current situation of Ukrainian. Ukrainian is having a bad time becasue of street fights inside of the city. Ukraine's President Volodymyr Zelensky said that the situation in the area was becoming "more and more difficult".
Headline/Scannability
The headline is not summarising the news story but it really catch eyes. As reader see this title he or she would really like to know why Russia is out of control and what happened in Ukrainian. The picture is also pushing the scannability as it shows the consquence of the war.
Hyperlinks

In this news story their are several hyperlinks get used that link to other news storys in BBC News about the Ukrainian War follow up the timeline and also help audience understand the situation of the Ukrainian War if they only start reading news about this war. The way I find this news is from hyperlink in another Ukrainian War news story that read. Using these hyperlinks also help increasing other news stories' scannability.
Multimedia
The main media get used in this news story is pictures. There are some quotes from their interviews with deputy mayor and Mr Marchenko.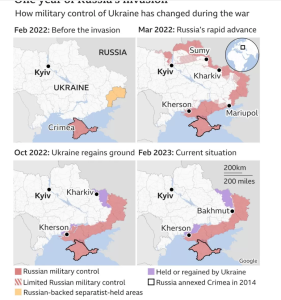 Interactivity
The BBC News is doing kind of poor in interactivity, there is no comments, and no combination with any other social meida platform. It only allow you copy the link here.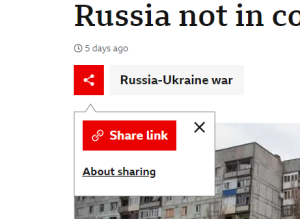 It does have hashtags for readers who want to read more in the end of the news story.