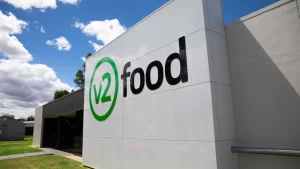 This news is from ABC news and written by Warwick Long
Link: Plant-based meat manufacturer V2food set to close $20m Wodonga factory
Headline & Subheading
Regarding the headline, it is an unambiguous and clear one related to the keywords, namely, organization, place, and event. The straightforward headline increases audiences' scannability.

Besides, the subheading breaks up the article and provides different entry points for the audience. However, after the second paragraph, I will add another subheading ("the development of V2food").
Hypertextual & Multimedia
Hypertextulity is relatively low in this news. The journalist did not link to other sources mentioned in the news. Which means there is zero hypertext or hyperlink. If there are some hypertexts related to the background information of CSIRO's Main Sequence Ventures and Jack Cowin's Competitive Foods Australia, which will enhance the understanding and engagement of audiences. I will also add hyperlinks about other plant-based products.
This article contains text, four still images, and share links. The ability of multimedia is not enough. Hence, I plan to embed the video about Nick Hazell and replace his portrait photo.
Interactive & Format 
Many blockquotes are suitable for the news and interacting with audiences. Whereas this may not reach a high level of interaction. To improve the interaction of this news, I will upload some tweets or Facebook posts about the V2food manufacturer. For example, the audiences' comments about V2food products and the opinion of workers or suppliers.
The article is chucked and in an easy-reading format.