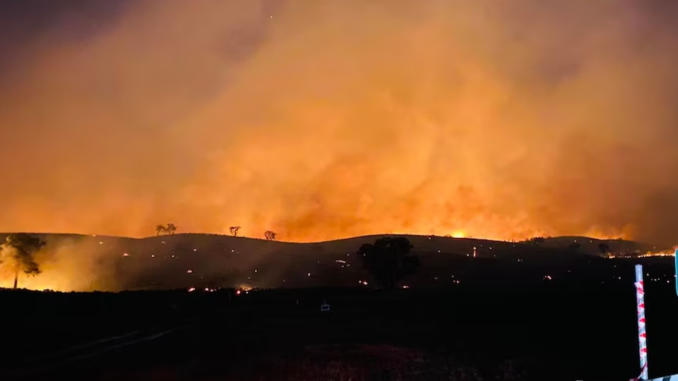 ABC News: Out-of-control bushfire burning more than 15,000ha continues to spread near Hill End, NSW
By Mollie Gorman and Xanthe Gregory. Posted on March 9, 2023.
Hypertextual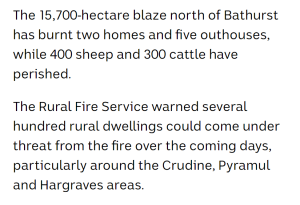 This news story does not use Hypertextual, but it is difficult for readers to know exactly where a natural disaster occurs through text due to its real-time nature. Hypertextual should have been used to show readers the address of the area affected by the disaster or the community's social media platforms, thus raising awareness around the disaster area.
Also, bushfires are commonplace for Sydney locals but not for all readers of the platform, so a link to Black Summer bushfires would have given readers a better sense of the importance of the story.
Multimedial & Interface design improvements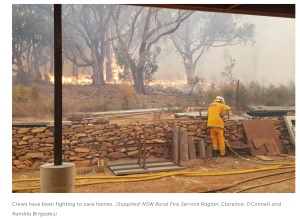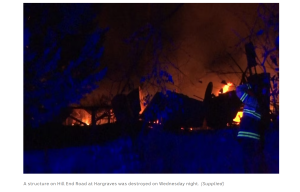 The journalist inserted photos and videos of the fire scene and firefighters' rescue into the story, but the number could have been reduced appropriately. With bushfires still a safety hazard, the story lacks pictures of real-time data or wind changes. Meanwhile, too many images of fires make the text part of the interface appear somewhat distracting; an appropriate reduction would improve the reader's coherent reading and make the interface easier to use.
Interactive


Readers can only interact with others by sharing the article without interacting with the platform or authors. Adding online interactive micro-surveys like "Why do you follow this story" can improve interactivity and enhance the audience's reading experience.
Word Count: 202