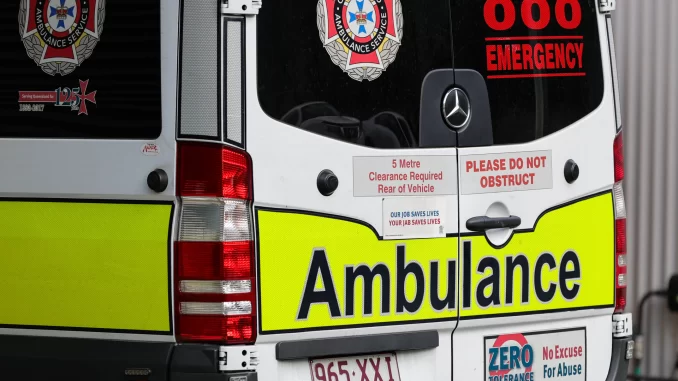 The news article "Queensland school students in hospital after eating substance" was published by journalist Marty Silk on the digital-born news site The News Daily on 9 March 2023.
Heading and Sub-headings
The headline provided a summary (who, where, and what) of the news story. However, including specific keywords like "14" and "lollies" in the title can make it more attention-grabbing and optimize search engine results.
The article can also group content by adding subheadings (e.g. Investigation underway) to increase scannability.
Multimedia
The report used only one picture of an ambulance. Appropriate inclusion of relevant video is more effective in communicating this news.
Furthermore, the text mentioned that the incident has been posted on Twitter and Facebook with statements.


Embedding these social media contents directly into the article from official accounts can increase interactivity and demonstrate the article's accuracy and reliability. For example: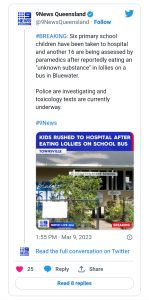 (Embedded example of the article posted by the official news agency account on Twitter)
or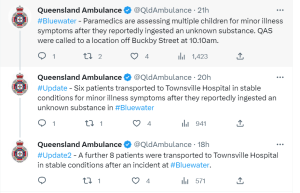 (The statements posted on Twitter)
Hypertextual and Interactivity
Including hyperlinks in the news story, such as Bluewater State School, can help readers better understand the context of the news.
It is also recommended to provide relevant articles at the end of the piece, such as Food poisoning – prevention.
Moreover, adding the relevant hashtag at the end would increase the ease of access to the news. For example: #QLD NEWS #TOWNSVILLE #BLUEWATER
If the author's contact information or personal profile can be included, it will also enhance readers' trust and identification with the news report.