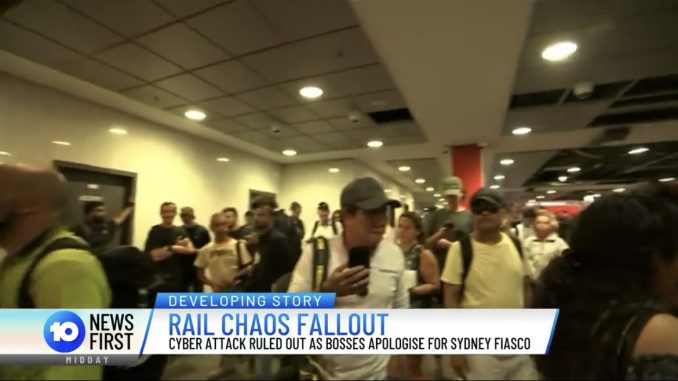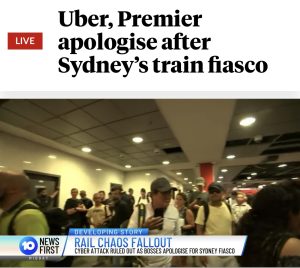 This news story, written by Ash Cant and published in The New Daily on 9 March, features the NSW Premier and Uber apologizing for the chaos caused by the collapse of Sydney train net work and how they will compensate citizens who have suffered as a result.
Writing and content
There are only one or two sentences per paragraph, which is an appropriate writing style for online journalism, but the large chunks of text are slightly tiring to read, and I think a few photos of the scene and speakers or subheads could be added to break up the chunks and make it easier for readers to read and quickly locate the information they want to know.
Multimedia
Firstly, a video was placed at the top of the article detailing the events. Secondly, a well-chosen Twitter post was embedded in the middle of the article, which not only expresses the anger of Sydney citizens who experienced the chaos, but also shows the terrible price increase of Uber in the user's screenshot.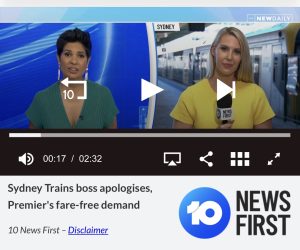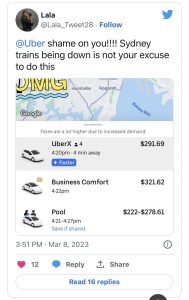 Hypertextuality
There are no hyperlinks embedded throughout the text, and I think there are a few phrases that could be hyperlinked to enhance the accuracy and credibility of the content.
For example, a hyperlink to an official statement could be added to " fare-free day " and, when referring to "refunds", a hyperlink to an official statement or news article about Uber's refund policy could be added to provide readers with more detailed information about the refund process and timing.


Interactivity
Readers can share to multiple social media platforms such as Twitter and Facebook, or comment directly below the article.