Click here to view the news
This news article is about Russia launched an air attack on Ukraine.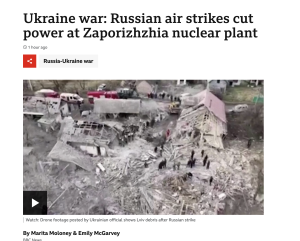 News content
I think this news article can start with a brief background about the war between Russia and Ukraine, which can provide readers a clearer understanding of the cause of the incident.
Paragraph structure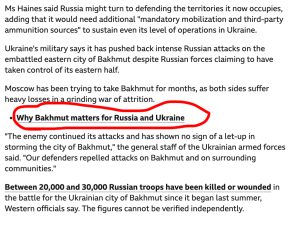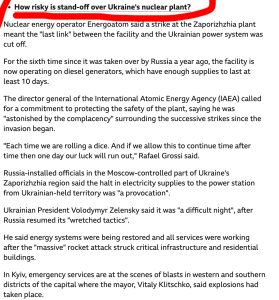 The layout of the article is a bit confusing and it is difficult for readers to grasp the focus. So my suggestion would be to divide the article into different subparagraphs and have a clear subheading. For example, 'The impact of the air attack on Ukraine', and 'The response of the relevant political leaders to the attack'.
Hypertextuality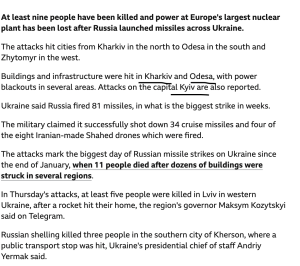 Some hyperlinks are used in the text. However, I think some locations mentioned in this article could also use hyperlinks so that the reader can click through to get a better idea of where the attack took place.
Multimedia
The article includes pictures and a video of the aftermath of the attack in Ukraine, but I think this is not visually appealing enough for readers. So I would recommend that it can incorporate some interviews with local residents so that readers can feel the impact of the disaster more visually.
Interactivity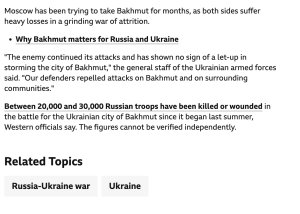 This news story lacks interactivity with readers and it could have a comment section below for readers to interact.