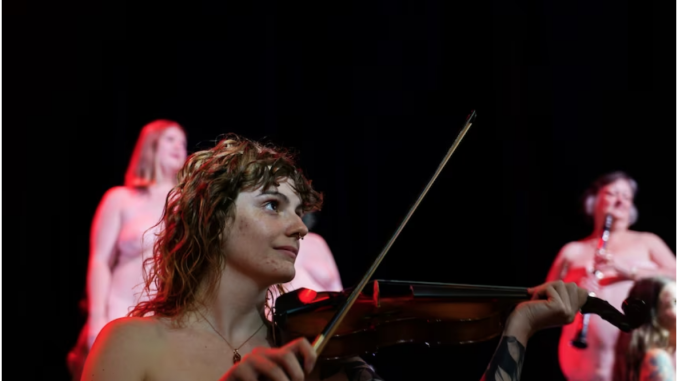 This piece of News was published by Briana Fiore in ABC Great Southern on Wednesday, March 8, 2023.
Link: https://www.abc.net.au/news/2023-03-08/women-pose-naked-to-retake-control-of-their-bodies-in-albany/102062422
Headline

It is an apt title that contains all the information and necessary elements, which Bradshaw refers to as the 5 Ws and an H principle (who, what, when, where, why, and how). It begins with the women posing naked, which certainly evokes a quick click-through to the article, and conveys well the purpose of the act – to reassert control over one's body after pregnancy, cancer, and sexual assault.
Nevertheless, the entire headline is 17 words long and readers may quickly skip the story for being too long before they actually read the headline. My advice is to keep the headline as short as possible and specific information such as why women do what they do can be placed in the first paragraph of the description.
Hyperlinks
There are no links placed in the body of the article. The event in which women posed naked for photographs at Town Hall and on the main street is mentioned in this article as a celebration of the Pride Festival and International Women's Day. I suggest adding links to the relevant pages on these two entries, for those readers who want to learn more about these two festivals.
Multimediality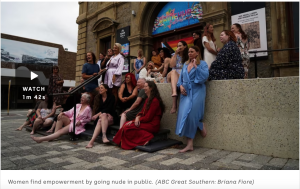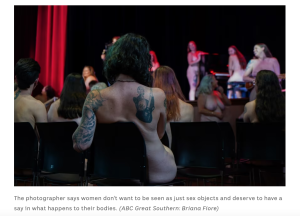 The article not only provides video footage at the very start but also inserts a number of photographs to give the reader a quick overview of the events. There are no long speeches, and the text is split into short, strong sentences with plenty of on-the-spot photos to make the reading experience very fluid.