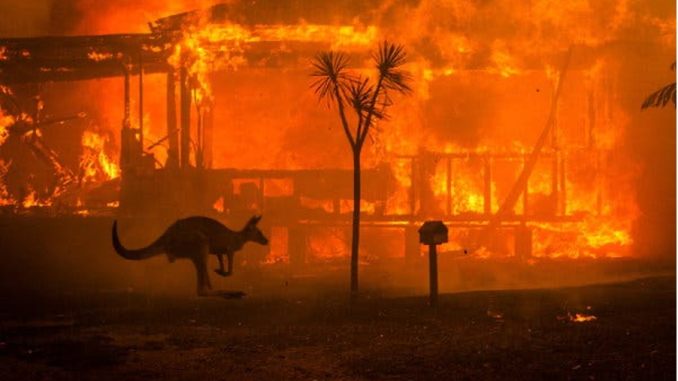 Story Topic and Angle
I plan to write a news commentary on "Australia's bushfire crisis and the urgent need for climate action." With an SEO title, "Scorched Earth: How Australia's Bushfire Crisis is Fueling the Urgent Call for Climate Action."
Angle: The article will discuss the devastating bushfire season in Australia in 2019-2020, with over 18 million hectares burned and billions of animals affected, fueled by various factors, including drought, heatwaves, and strong winds, all exacerbated by climate change. The fires underscored the devastating impact of human-induced climate change on the environment, wildlife, and communities. In this commentary, I will explore how the bushfire crisis highlights Australia's urgent need for climate action and call on the government to take more decisive steps toward reducing greenhouse gas emissions and promoting renewable energy.
Intended Publication and Target Audience
This commentary piece targets activists and advocates for climate action who seek ways to raise awareness and mobilize support. The Guardian is the preferred online publication for this article.
Source of Information
According to the World Report 2023, Australia is among the top 20 emitters and one of the world's biggest per capita emitters of greenhouse gases responsible for the climate crisis. The article will discuss recent pledges from Prime Minister Albanese to end the "climate wars" and promote renewable energy. The article will also highlight that the Australian government is still actively supporting the expansion of fossil fuel industries and denying responsibility for emissions created by the vast amounts of coal and gas Australia exports overseas.
Moreover, the article will discuss the United Nations Human Rights Committee's finding that the Australian government violated the rights of Indigenous Torres Strait Islanders by failing to adequately protect them against the adverse impacts of climate change. It will also explore cultural approaches to controlling fire and caring for the land, such as cultural burning practiced by First Nations groups. It will highlight the benefits of low-intensity burns with detailed knowledge of a place. For example, these burns can support vegetation and wildlife and reduce the scale of bushfires.
The article will highlight the significant economic impact of bushfires. For example, many Australian businesses were affected, and the fishing and tourism industries were hit hard, compounded by lockdowns and travel bans related to COVID-19. The Insurance Council estimated that insured claims for bushfire losses were around $A1.9 billion (US$1.3 billion). The impact of the bushfires on wildlife is discussed, with over a billion animals, including 800,000 in NSW, losing their lives in the fires. The article will emphasize the pressing need for prompt and effective climate action, calling for policymakers to prioritize adopting renewable energy solutions, cultural burning practices, and other measures to reduce carbon emissions and mitigate climate change's impact.
Multimedia, Hypertext, and Interactivity
This commentary will include the following: