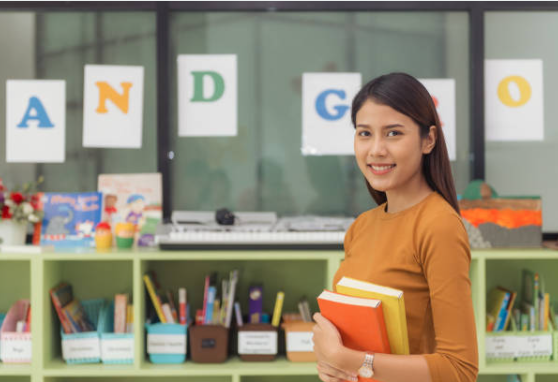 Story Topic and Angle
The Australian government has been committed to alleviating the shortage of teachers by taking a series of measures, such as issuing skilled migration visas to fill gaps in the education sector. The shortage problem has been further exacerbated by the impact of the COVID-19 pandemic. As a result, professionals with relevant skills have seen a significant reduction in the points required for an invitation from the Australian government.
We have a teacher shortage crisis – 10 years in the making.

Last week Education Ministers ticked off a National Teacher Workforce Action Plan.

It includes $328 million in additional funding from the Albanese Government to attract, train and retain more teachers ???????? pic.twitter.com/9tE5pXsJV3

— Jason Clare MP (@JasonClareMP) December 18, 2022
Recently, the threshold for early childhood teachers to be invited to apply for a visa was lowered from 90 points to 65 points. This means that studying early childhood education and obtaining permanent residency in Australia has become a popular trend for international students seeking to study and immigrate to Australia.
This news feature aims to explore the opportunities and challenges that this trends bring to the Australian early childhood education system through the experiences of international students studying and immigrating to Australia. Comments from relevant power elites will be provided as news supplements to help readers better understand the impact of this phenomenon.
Publication and Target Audience
The preferred online publication is the Australian legacy media outlet, ABC News. The website is highly regarded for its authority and reliability by the local and international community.
The target audience is those concerned with early childhood education in Australia and this story will appeal to them by revealing the pros and cons of this phenomenon for the Australian early childhood education system.
The audience also includes past, present, and prospective international students studying early childhood education in Australia, who rely on reputable media for information. This story aims to provide them with up-to-date and relevant insights and help them plan their study and career paths.
Additionally, locals and international audiences interested in Australian politics, government, and immigration policy are also the target audience of this story.
Primary Sources (possible interviewees)
Anne Zhang, a Chinese international studentwho graduated from Southern Cross University with a Master's degree in Teaching (Early Childhood), is currently a kindergarten manager. With her experience as an international student and a professional in the education industry, she can analyse the impact of this phenomenon from different perspectives.
Yining Xu, a Chinese international student, is currently pursuing a Master's degree inTeaching (Early Childhood) at the University of Sydney.
Dr Amanda Niland, Lecturer in Early Childhood Education at University of Sydney, has had a long career in early childhood education
Associate Professor Anna Boucher,the Chair of Government and International Relations in the School of Social and Political Sciences at the University of Sydney, is a global migration expert. Her research focuses on Australian migration policy and politics.
Secondary Sources
Ideas for Multimedia, Hypertext and Interactivity
Imagesmay include the interviewee and the kindergarten scene
Interviews may be in the form of videos or audio podcasts (depending on whether the intervieweesare willing to appear on camera)
Hyperlinks to news sources (relevant news stories) and supplementary information (such as the skilled migration list)
Social media embedded with official coverage to enhance interactivity
Hashtagsmay include Australian early childhood education, the education system, government and politics, immigration, migration policy, and the international student community and society to provide readers with news on relevant topics

Above is my proposal, feel free to leave your valuable comments! Thank you!