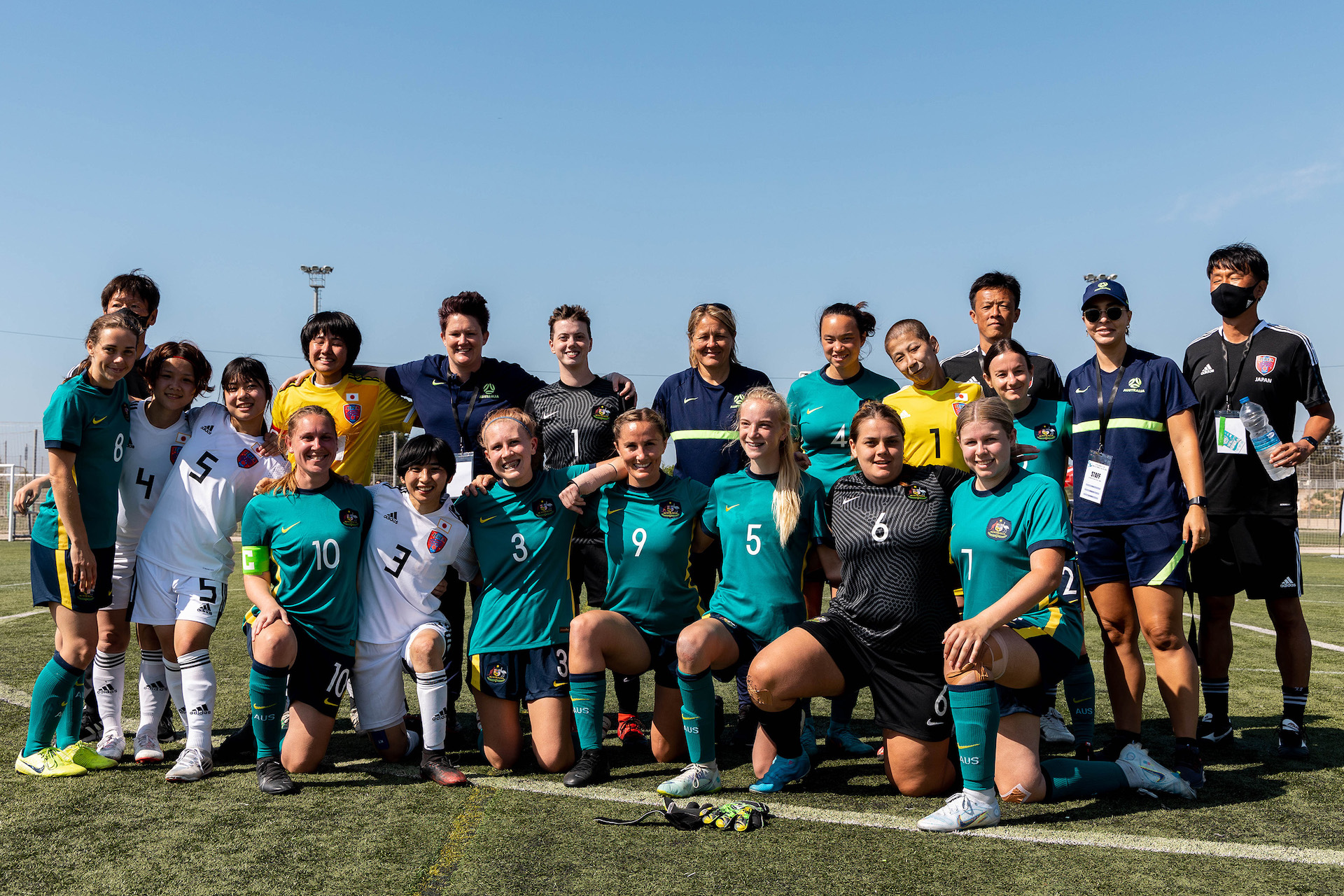 Dear ABC News editor,
Thank you for taking the time to read my human interest article proposal concerning Australian Paralympian Rae Anderson and her journey to the ParaMatildas. Anderson was born with cerebral palsy and has represented Australia at both, the 2016 Rio Paralympics in athletics and the Beijing 2022 Winter Paralympics in Alpine Skiing. This made her just the seventh Australian Paralympic athlete to represent Australia at a Summer and Winter Paralympics.
In the same year she went to the Winter Paralympics she also debuted for the ParaMatildas against Japan during the 2022 IFCPF Women's World Cup, in which the team became the first senior Australian national football team to make a World Cup final, going down to USA 4-2 to claim the silver medal. This was covered by your publication at the time, as seen with this news story about their achievement. It also highlights the interest in the sporting team, and emphasise on the ABC's aim in increasing the media coverage and visibility of diverse voices, therefore another piece may help gather interest in the lead up to this year's tournament.
With Australia set to host the women's 2023 IFCPF Asia-Oceania Championships (Para Asian Cup), I thought it was a good chance to gather a greater insight into the team's hopes and goals for the tournament which will take place at the brand-new and world-class Home of the Matildas at La Trobe University in Melbourne, Victoria from 31 October – 12 November 2023.Football Australia only launched the ParaMatildas, the first national team for women and girls with cerebral palsy (CP), acquired brain injury and symptoms of stroke ahead of 2022 IFCPF Women's World Cup, making their silver medal only more impressive. However, the team is also underfunded and must find their own ways financially to play, and also struggle to find teams to train with in the lead up to national training camps and tournaments.
Australia is also hosting the 2023 Women's World Cup from 20 July 2023 – Sun, 20 Aug 2023 and together both tournaments are a part of our strategic vision through Legacy '23 to help grow women's football according to Football Australia CEO, James Johnson. With Cerebral Palsy being the most common disability in childhood, affecting at least 34,000 people in Australia and more than 17 million people worldwide, and football is the most popular sport in the country, it's the perfect chance to increase visibility and raise awareness to para athletes to inspire generations to come.
Anderson claimed the CommBank ParaMatilda Rookie of the Year in 2022, adding to her already remarkable résumé of sporting achievements, and making her a great person of interest to interview and voice to share. Including why she's chosen to chase her dreams in football after being so successful in other sporting realms, and her personal hopes for the upcoming tournament, and what it will be like to play in front of friends and family for the first time. In 2021, Anderson became the Project Coordinator for the Activate Inclusion Sports Days (AISD) and Start Up Kidz program for Disability Sports Australia, helping to promote the pathways and inclusion for students with disability to participate in community sport on a regular basis, all whilst she finishes her studies at the University of Sydney. Emphasising her passion in raising awareness, inclusivity and inspiration for those with disability and the importance of visibility.
Again, thank you for taking your time to read my pitch and I hope to hear from you soon,
Annabel Martin.