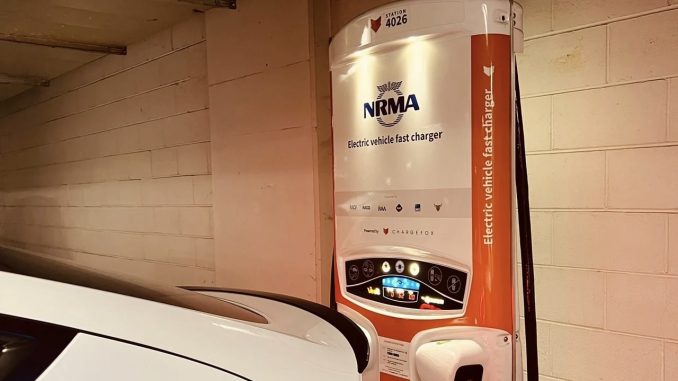 With technological advancements and the international community's commitment to addressing climate change, the global automotive manufacturing industry is rapidly transitioning from producing gasoline cars to electric cars.
From 2021 to 2022, global electric vehicle sales grew by over 50%, accounting for a total of 14% of all new car sales worldwide. In Australia, electric vehicles only make up 3.8% of all new car sales.
This indicates that the Australian government needs to adopt more policies and measures at the national level to improve the lagging situation of the Australian electric vehicle market.
 
The new electric vehicle charging station is located in East Village,Zetland,Sydney, NSW (Photoed by Zlin)
What are the obstacles to the popularization of electric vehicles in Australia
Demand and supply issues are the biggest challenges for the development of the electric vehicle industry in Australia.
In terms of demand, Australia lacks federal incentive measures for purchasing electric vehicles. Only a few state and territory governments offer small subsidies for electric vehicles, but there is no uniform national subsidy.
The NSW Government will offer $3,000 rebates for the first 25,000 new full battery electric vehicles (BEVs) and hydrogen fuel cell electric vehicles (FCEVs), purchased for a dutiable value of less than $68,750 that are registered on or after 1 September 2021.

Subsidy police of the NSW Government
Mandy, an ethnic Chinese living in Sydney, tried to switch to an electric car and learn about NSW's electric vehicle subsidy policy, but she couldn't.
"These subsidies are not enough for me to buy an electric car, the price of which is much higher than my budget."
These incentive measures and favorable policies are not sufficient to support Australians in purchasing electric vehicles within an affordable price range.
In terms of supply, the Australian government is the only OECD country, apart from Russia, that lacks fuel efficiency standards. As a result, automobile manufacturers have little incentive to offer electric vehicles in Australia.
In April 2023, 120 mayors and legislators in Australia issued a statement through the Urban Power Partnership, urging the federal government to put more effort into fuel efficiency standards.
Federal Government Plans to develop electric vehicle market in Australia
In 2022, the federal government released a discussion paper on the "Future Fuel Strategy." This document outlines the government's plans for the development of electric vehicles in Australia, with the aim of assisting more Australians in acquiring low-emission vehicles.
Frderal government's Future Fuels strategy designed to 'give Australians choice'.
The government has allocated 72 million in funding for charging infrastructure, provided a two-year trial of the COMCAR electric vehicle fleet (vehicles and drivers) for COMCAR, and updated the content of the "Green Vehicle Guide" website. They have also requested energy agencies to consider options for managing potential grid congestion.
Investment in charging station infrastructure is a positive solution for Australians.
Angie Sun, a DMD at the University of Sydney who already owns a gas-powered car, said:
An Uber driver, David Lee, who lives in Sydney says, " I want to buy an electric car so that I can save a lot of money on gas. But if I'm traveling in an electric car and it's hard to find a public electric car charger on the highway."
"I hope the NSW government to do more work to help urban and regional areas keep up with infrastructure needs."
Mathew, a Sydney resident traveling to New Zealand who rented a Tesla tour, said: "I experienced a week of charging anxiety. I think the charging time of the tram and the role it plays on a long journey is like an electronic toy. So I plan to buy an electric car in a few years."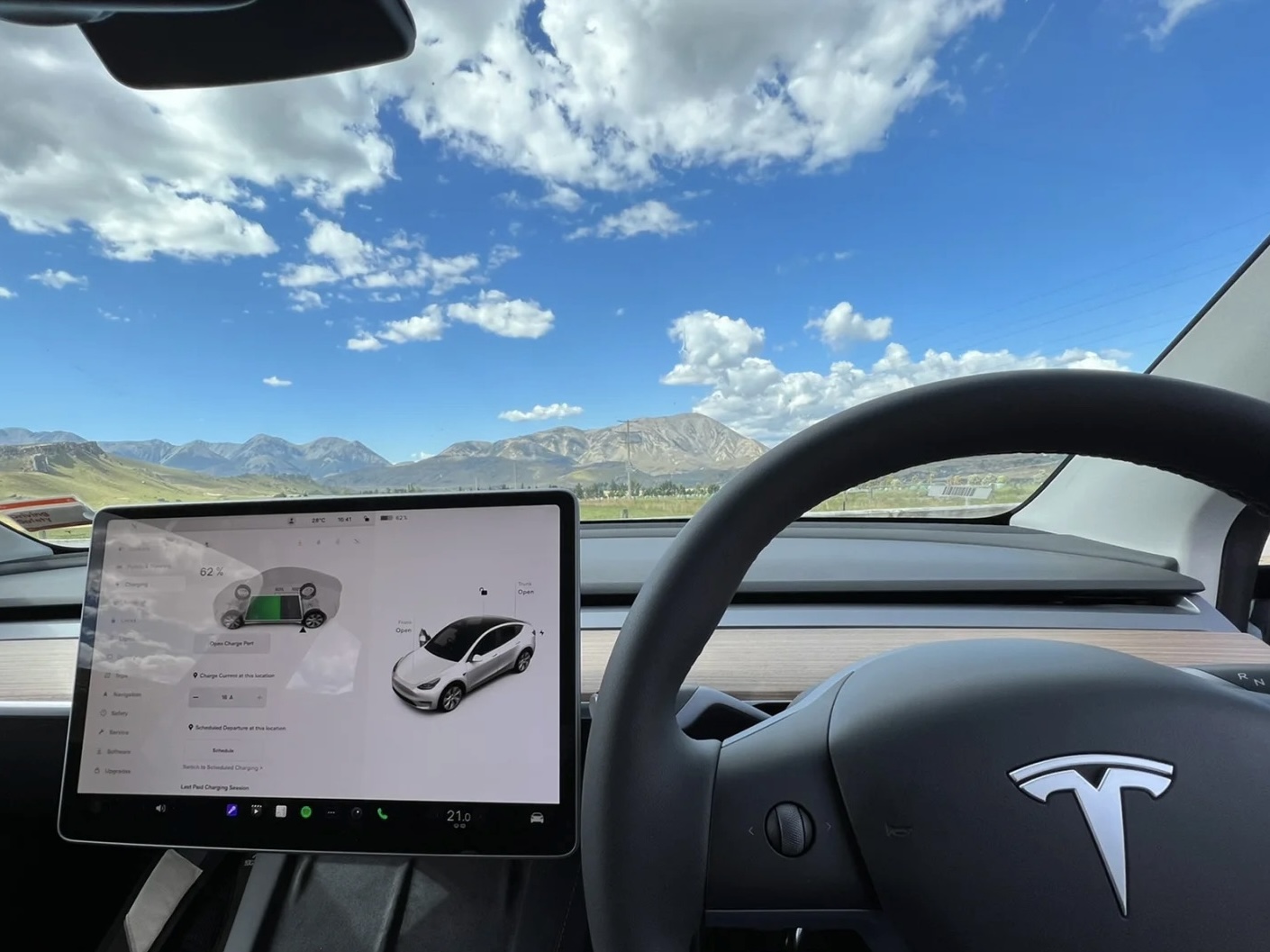 Mathew took a long trip in New Zealand in a Tesla (Photoed by Mathew)
Wodonga Tesla charge points overwhelmed with wait times around 90 mins. Basic EV infrastructure failing to keep pace with demand . Time for some serious investment for the future #tesla #EVchargefail #elonmusk pic.twitter.com/LK2CB3xh5O

— Phil Williams (@PhilWilliamsABC) December 28, 2022
 There are long lines at public EV charging stations during holidays.
However, this strategy does not have plans to provide direct economic support to drivers who want to purchase electric vehicles, nor does it have new sales targets for electric vehicles.
At the same time, the fuel efficiency standards that people are concerned about have not been mentioned.
Richie Merzian, Director of the Climate & Energy Program at The Australia Institute, said, "What electric vehicle supporters need is direct financial support or a change in the definition of energy-efficient vehicles in luxury car laws to improve the competitiveness of electric vehicles in the market."
Australia has the potential to revitalize the electric vehicle industry
In fact, in the early 1990s, Australia's automotive manufacturing industry was virtually in decline.
On October 20, 2017, workers at Holden, an Australian car company, walked off the production line with the last car, marking the end of Australia's 100-year-old automotive industry.
As the demand for lithium-ion batteries for electric vehicles continues to rise, Australia has discovered that its lithium mining in Western Australia is a key factor in the revival of the Australian automotive industry.
In 2022, a report from an Australian research institute stated, "Abundant lithium mineral reserves, advanced industrial technology, highly skilled workforce, and consumer interests can help Australia play a significant role in the global electric vehicle manufacturing industry."
Robyn Denholm, Chairperson of Tesla post a twitter to support this plan, said, "Australia is the world's largest producer of lithium, the only country with all 11 key minerals required for electric vehicle batteries, and it possesses the technological capabilities to manufacture electric vehicles."
"As an electric car manufacturer, we can make electric vehicles in Australia."
Tesla mentioned in its report submitted to the country's 2023 electric vehicle strategy, "If Australia wants to enter the fiercely competitive global electric vehicle market, it must expand lithium refining capacity."
This also means that Australia needs to support policies for value-added resource extraction, strengthen and regulate commodity mining activities, establish links between manufacturing and supply chains, encourage the domestic lithium-ion battery processing industry to return from overseas, contribute to Australia's GDP, and promote its capacity as a foundation for future economic development.
The Lithium Valley report released by the Regional Development Australia (RDA) mentioned, "Western Australia needs a plan and strategy, otherwise the long-term benefits of the current energy metals boom will be lost."
Core Lithium, Australia's next sustainable lithium producer.
Therefore, for Australians, developing the value-added lithium manufacturing industry can become a crucial pillar of the future electric vehicle industry. By integrating components processing, manufacturing, and trade through renewable recycling technologies, it can form an industry and supply chain that ensures environmentally and socially sustainable procurement and extraction of lithium for electric vehicle battery production, creating a comprehensive and robust electric vehicle industry.