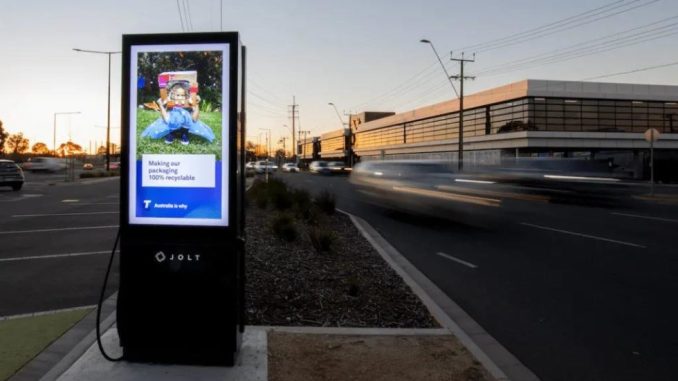 Background
According to a new report from the 2021 Climate Commission, Australia must reduce emissions by 75% by 2030 and achieve net zero emissions by 2035, which would require at least 75% of electric vehicle sales in 2030 to meet the target.Australia currently supplies three-quarters of the lithium in Tesla's batteries globally but lags in car manufacturing and processing technology.
Although the previous government developed a sustainable and competitive lithium-ion battery industry, Australia's profits accounted for only 0.5% of the final value of mineral exports.
Meanwhile, a recent annual survey commissioned by the Electric Vehicle Council shows that around 50% of Australians have been considering purchasing an electric vehicle since 2018, but electric vehicle sales will only account for roughly 0.7% of new car sales until 2020.
Hyundai, Tesla, and Volkswagen executives cite environmental policies, road taxes, charging point infrastructure anxieties, and vehicle costs as factors hindering electric car sales in Australia.
Moreover, 120 Australian mayors and parliamentarians, including the Mayor of Greater Bendigo and the ACT Government's Minister for Energy and Emissions Reduction, have jointly called on the federal government to increase the supply of electric vehicles in Australia and establish strict fuel efficiency standards to achieve zero emissions.
While Australia faces challenges in its electric vehicle and lithium electronics manufacturing industry, the country's focus on rebuilding its automobile manufacturing industry offers potential for job creation and economic growth.
The Visual Angle of News
This feature report examines the potential for Australia to become a major player in the electric vehicle industry from two perspectives.
The first perspective is Australia's development of rich lithium resources, such as the Finniss lithium mine project operated by Australian lithium miner Core Lithium, to drive local electric vehicle manufacturing.
The second perspective is the challenges Australia faces in developing the electric vehicle industry, such as improving fuel policies, building charging infrastructure, and keeping up with the rapid growth of the global electric vehicle manufacturing industry.
In this feature report, we will interview government officials, industry leaders, and local residents to explore the potential for development, challenges, and measures taken by the government and businesses to promote the impact of the electric vehicle industry on Australia's future economy, environment, and society.
News Value
Relevance, importance, proximity, interest, freshness
Target audience and platform
This feature is aimed at leading brand executives in the automotive sector, government officials and leaders related to automotive policies, residents affected by policies, and climate professionals.
This special report can be published on ABC, The Sydney Morning Herald, SBS News and other platforms. The content will cover science, economics, climate and environment.
The key word included: alternative energy, automotive industry, climate change, science and technology, road transport industry.
Information of Source
Government and manufacture
Interviewer
Dean Rees: Mayor of Wangaratta, one of the signatories to the city power partnership website's announcement on the supply of affordable electric cars.
Behyad Jafari: Council of ceos of electric Motors.
Gareth Manderson: Chief Executive Officer, Core Lithium, runs Finniss Lithium.
Nicole Manison: Minister for Mines and Industry, Western Australia
James Voortman: CEO of the Australian Motor Vehicle Dealers Association (AADA).
Scott Nargar is a senior executive at Hyundai Motor Australia.
Pauline Cass: Australian conservationist and Humpty Doo resident.
Sam Plunkett: Owner of Seymour Castle, built Seymour town's first electric car charging station.