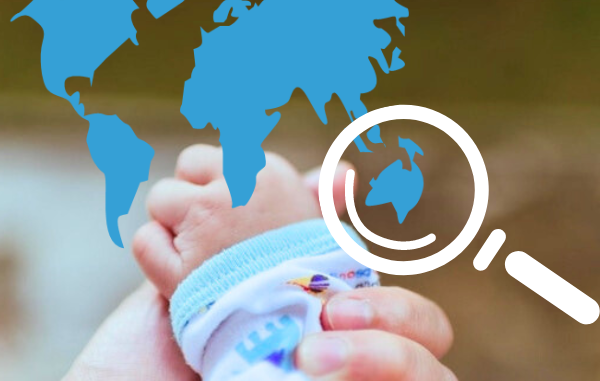 There is a relatively rare disease called Pompe that can take the lives of newborns within their first year. Since 2006, medicine has advanced to the point where Pompe disease can be diagnosed at birth, allowing people with the condition to be treated and lead a normal, long life.
Scott Alexander was born in New South Wales, where newborn screening does not cover Pompe disease. He is now 31 years old and has been living with several symptoms since birth. "My mother quickly noticed that something was wrong. I had trouble eating and was very slow to gain weight. Simple movements, like turning around or sitting upright, were difficult for me," Scott says. Eventually, a medical professional confirmed the diagnosis: Pompe disease. Characterized by the body's inability to produce a crucial enzyme that breaks down glycogen, Pompe disease manifests in severe symptoms such as breathing difficulties, muscle weakness, enlarged heart, and persistent fatigue. Irreversible muscle damage severely impacts Scott's daily life, restricting his mobility. Walking becomes arduous on some days, leading him to avoid stairs, while sports participation is limited and must be approached with caution. "When I look back on my childhood, I remember always being slower than the other kids. I lacked endurance, and I frequently fell. I was laughed at by some children at school because of my gait."
The Newborn Screening
Annually, three infants are born with infantile-onset Pompe disease (IOPD), while six babies are diagnosed with late-onset Pompe disease (LOPD). Therapy can replace the missing enzyme, which is why early detection remains critical. Unfortunately, current Australian screening protocols do not cover Pompe disease. Diagnosis requires a blood sample to analyze and quantify the enzymes present. Infants with underlying health problems may not have immediately visible signs or symptoms, potentially compromising development prior to detection.
Given the presence of the missing enzyme at birth, conducting the screening during the newborn stage is the logical approach. This procedure, known as newborn screening, is a globally successful public health initiative performed on newborns before their discharge from hospitals or birthing centers. It includes testing for genetic, endocrine, and metabolic disorders, as well as hearing loss and critical congenital heart defects (CCHD), aiming to prevent early mortality and disabilities, facilitating optimal child development.
Scott acknowledges that he was fortunate to be diagnosed early and by chance, and compares this to cases where parents don't notice any signs, resulting in tragic loss of the child within the first year. While Australia offers free screening for newborns, it lags behind the rest of the world, with the current program screening for only 25-30 genetic and metabolic disorders.
Call for Change
Advocacy organization Better Access Australia has long shed light on these limitations, striving to enhance outcomes across various sectors, including health, disability, and social services. Through research, advocacy, and collaboration, the organization works toward positive change.
Two years ago, Better Access Australia initiated a petition that has garnered over 16,000 signatures to date. The petition implores the Australian government to address the deficiencies in the existing newborn screening program, which has not expanded beyond its current list of diseases in over three decades.
Scott Alexander has joined the petition, expressing optimism that change will soon materialize, affording newborns improved prospects. He also supports the Australian Pompe Association, which seeks routine testing for Pompe and other applicable lysosomal diseases during birth screenings in Australia. "I'm glad that there are organizations like the Pompe Association and Better Access Australia. Living with my condition, I am grateful for every small step taken," Scott affirms.
The Postcode Lottery
The coverage of newborn screening programs in Australia varies due to the jurisdiction of state and territory governments, resulting in substantial discrepancies in healthcare provision for infants across the country.
Each region adheres to the Newborn Bloodspot Screening National Policy Framework, guiding national decisions on screened conditions. The framework aims to facilitate high-quality, family-focused approaches, involving clinicians, families, midwives, nurses, policymakers, program managers, and scientists. Variability in healthcare provision for Australian infants stems from state laws, financial considerations, and disease prevalence, among other factors.
For example, in New South Wales, the Australian Capital Territory (ACT), and South Australia, over 30 different diseases are covered. These include congenital hypothyroidism, which can lead to sudden severe illness and dehydration, cystic fibrosis, congenital adrenal hyperplasia, or galactosemia, which causes liver failure, intellectual disability, or severe infections. In comparison, Queensland only screens for 25 different genetic and metabolic disorders.
Except in New South Wales, the Australian Capital Territory (ACT), and Western Australia, there is currently no screening for spinal muscular atrophy in any other state or territory. This grievance is commonly referred to as the "screening lottery" in general parlance. In the United States as well, the number of conditions screened for varies by state. However, screening is much more extensive nationwide. In California, screening is currently conducted for 80 conditions, with treatment options available for 76 of them. Alaska screens for 54, and Puerto Rico screens for 50 diseases.
"It could be so simple"
In a promise made during last year's election campaign, Prime Minister Anthony Albanese pledged to end the postcode lottery in newborn screening and implement a nationwide and expanded newborn screening for 80 diseases by July 1, 2023. However, few measures have been taken so far, with the argument that the process is complex and thus slows down.
Scott finds the lack of substantial progress disheartening. Nevertheless, he maintains optimism, yearning for timely action that could pave the way for a brighter future for the children of Australia. "I hope that something will happen soon. It could be so simple, and the children of the future could have a better fate. The knowledge and possibilities are there; we just need to bring them to Australia."