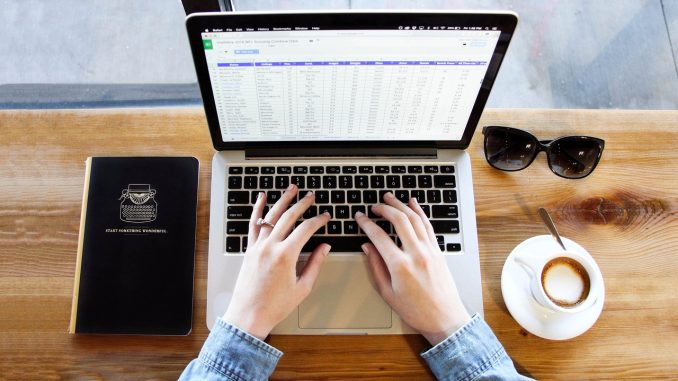 Harper Kelly admits she is addicted to work, which has caused her to withdraw from life.
Harper Kelly has been working in the public relations agency Red Havas for the past 10 years, primarily in managerial position.
"My life became consumed by work-related activities since I start this job," she said.
"Throughout my career, I have been driven by a strong desire to excel and make a significant impact in my field," Harper said.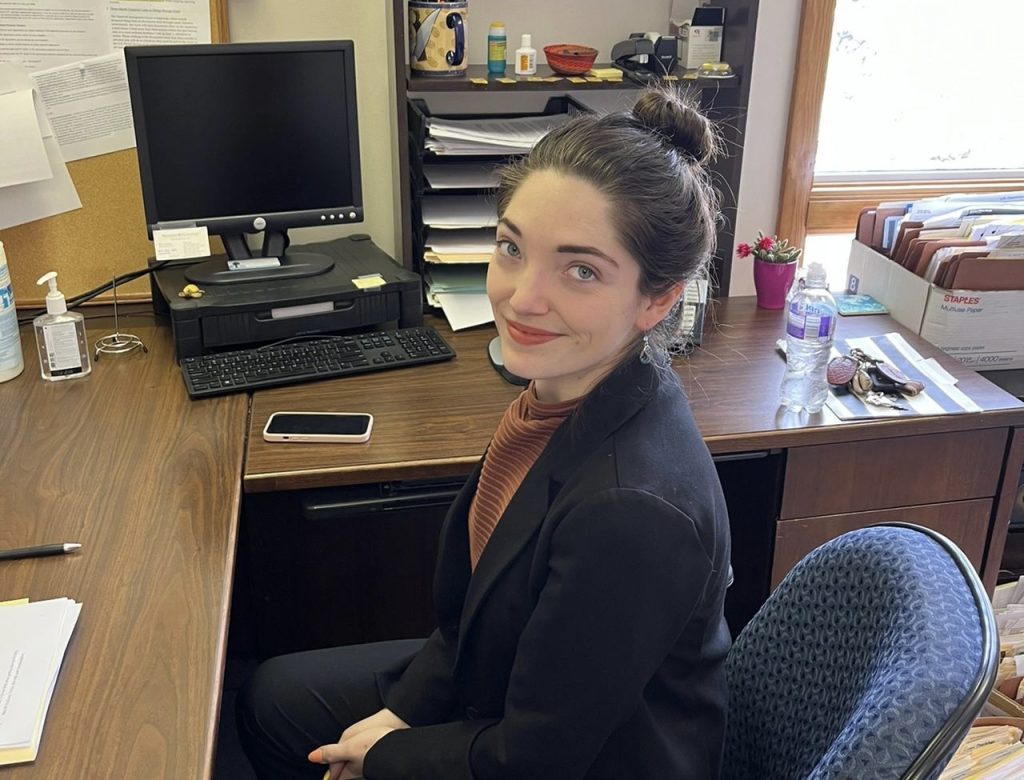 She get used to eating lunch and dinner at her desk most of the time, and it was a routine occurrence for her to start work at 9 am and persistently work until 10 or 11 pm.
"During my non-work hours, I had difficulty disconnecting and constantly checked my emails and messages."
"Sometimes, I can't control myself to stop worrying that any moment spent away from work would result in missed opportunities or failure. " Harper said.
In this process, her mental well-being is deteriorating and struggles with anxiety and symptoms of burnout. Her symptoms included chronic fatigue, frequent headaches, and digestive issues.
"My life seemed to be nothing more than a never-ending to-do list, I knew I needed to make a change," she said.
The silent epidemic is invading our lives
Like Harper, there are still numerous employees in Australia who continue to grapple with work addiction. Work addiction, also known as workaholism, is an escalating issue worldwide. As per Business Insider's survey, Australia ranks second worst globally for annual leave.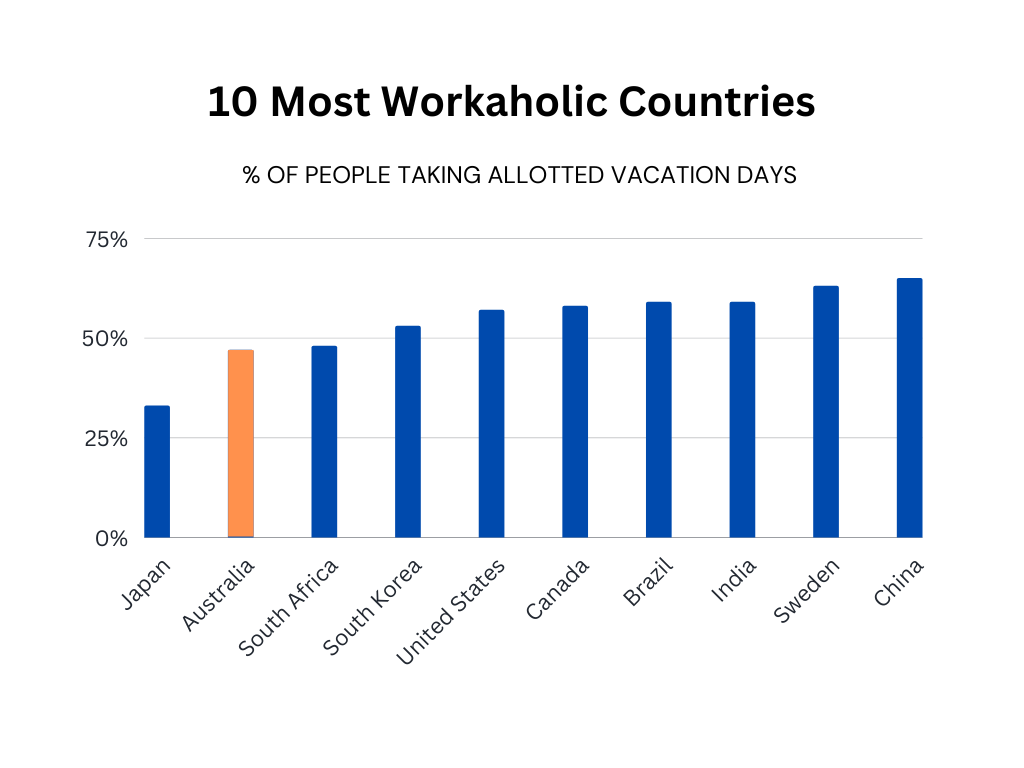 In fact, the problem of work addiction is often ignored, let alone how to get over it. Getting some work done from home is taken for granted by some, which suggests work addiction in Australia has gone too far and something needs to change.
Therefore, it's imperative for people who have a tendency toward workaholism to better understand what is it and learn how to overcome it.
Signs of work addiction
Although work addiction is not officially classified as a medical condition or mental disorder, its detrimental effects on physical and mental health and relationships resemble those of other addictions. The most widely used work-addiction measure, the Work-Addiction Risk Test (WART), defines it by the following criteria:
Trying to create more time to work, even on days off
Ignoring requests from your families or friends to reduce the amount of work that you take on
You get stressed or irritable if you can't work for an extended period of time
Completing work tasks is a priority
You work to avoid unpleasant feelings
If some of these signs resonate with you, it may be time to confront the issue and work towards developing healthier habits.
Practice setting boundaries
Lisa Lorentz, a clinical psychologist of APS, said working from home during the pandemic inevitably exacerbated the problem of work addiction.
According to the survey from the Centre for Future Work (2019), workers put in four hours and 37 minutes of unpaid overtime on average per week in Australia. Undoubtedly, most of the overtime is working from home.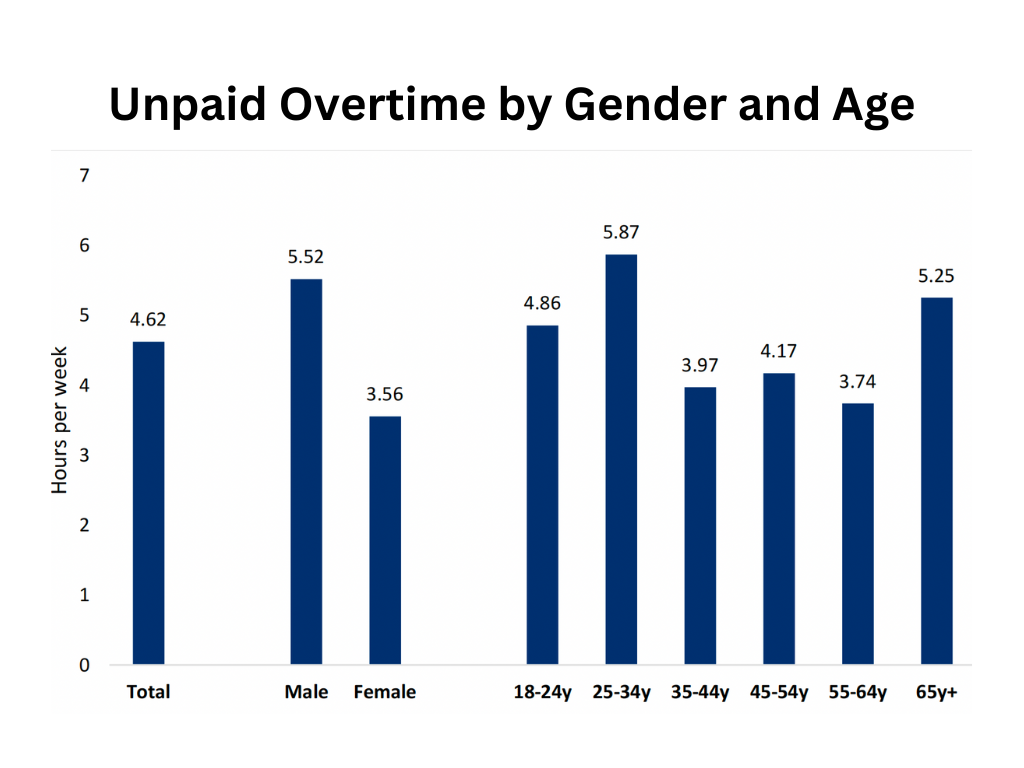 "The boundary between work and home is really blurred," she said.
"People now tend to check emails late at night, especially when it comes to responding to their supervisors, as they feel obligated to do so."
" If they want to effectively improve the status quo, it's necessary to establish clear boundaries between work and personal life," Dr. Lorentz said.
Establishing clear boundaries involves defining specific hours dedicated to work and ensuring that personal time is prioritized for leisure activities and self-care. This means that we need to create a clear separation between work-related tasks and activities that contribute to one's overall well-being.
"This one might be hard at first, but it's crucial to leave work on time, avoid checking emails at home, and refrain from work-related activities during the weekend, simply taking time for oneself to unwind and recharge," she adds.
Learn to be self-satisfied
"Additionally, self-satisfaction is a crucial aspect of managing work addiction," Dr. Lorentz said.
Work addiction often stems from a deep need for validation, recognition, or a fear of failure. Workaholics are ambitious for work in nature, craving the glory and satisfaction of high work achievement. Hence, by cultivating self-satisfaction, individuals can reduce their reliance on external sources of validation and find intrinsic motivation and fulfillment from within.
"More specially, practicing mindfulness or meditation is a good way to improve self-satisfaction."
"One of my clients was suffering from chronic insomnia and headaches when he first started consulting so he was about to quit. But after a period of meditation practice, he told me he felt his compulsive need to work and seek approval lessen and he began to focus on inner fulfillment."
"This way encourages individuals to practice self-reflection and acceptance. Through meditation, you can learn to embrace yourself fully, including your strengths, weaknesses, and imperfections," she said.
This self-acceptance fosters a sense of self-worth, leading to increased self-satisfaction and a healthier relationship with oneself.
Australia moving towards four-day week
According to a preliminary survey, approximately one in five people around the world showed a significant propensity for work addiction.
It turns out that the prevalence of work addiction would lead to workplace reform. Numerous private businesses in Australia have implemented shorter working weeks to enhance well-being and productivity.
The pilot trial of the "four-day week" was organised by the 4 Day Week Global, Australia was one of the countries involved in the study.
???? 4 Day Week Success in Australasia! ???????????????? Here are the trial highlights: ????@4dayweek_global started after a successful pilot in Perpetual Guardian in New Zealand. Since then, we empowered 1,000+ companies around the world. We've come full circle with our trial in Australasia! pic.twitter.com/h44aEbxgVP

— 4 Day Week Global (@4dayweek_global) May 16, 2023
There were 33 companies participating in the trial for a duration of 10 months. During the trial, participants worked six fewer hours and had one less working day per week, but while receiving their regular full-time salaries.
During the trial period, there was an 8% increase in revenue, but compared to the same period the previous year, there was a whopping 38% increase. Moreover, the employee absenteeism rate has also decreased, with 67% of employees reporting feeling less fatigued. Employee insomnia and sleep problems have also decreased by 8%.
As a result of its success, two-thirds of the companies, including Unilever's Australian offices, decided to continue the four-day week plan.
Conclusion
This reform may eliminate work addiction and burnout to some extent, but there are also unpredictable external factors. Therefore, if you want to fundamentally solve the problem of work addiction, you must first realize your own problems and make changes.
As our exploration of work addiction concludes, reflect on yourself: Are you or someone you know grappling with work addiction? Take our quiz for insight.