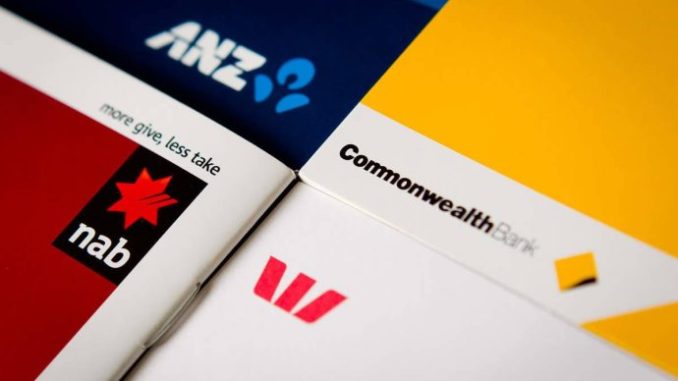 (Recordings are edited)
Wenxuan Lai, an international student from Sydney, China, was not particularly concerned when she first noticed the debit to her account. However, when several consecutive debits appeared, she became concerned that things had become more serious.
"I was surprised that no money was left in my account," Lai said.
The entire balance on her bank card was swiped in five separate instalments in just half an hour, and despite trying to keep her sanity, she was shocked by the event's suddenness.
Once the money could not be recovered, then she did not know how she would be able to live in the meantime and could not even pay her rent. To make matters worse, since the bank was already closed and she could only go back tomorrow, she had to repeatedly check the few transactions on her mobile app to ensure that these were only some of the places she might have spent it.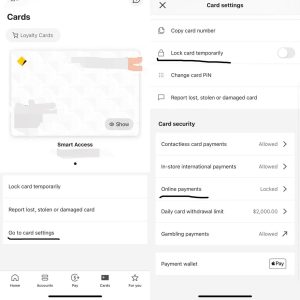 (From Commonwealth Bank App)
"It is so bad that I did not get a single notification for something like this; if I had not been unable to pay, I would not have been able to find out about it, it was so bad that I kept calling at first, but no one answered and by checking I learned that I could lock the card on the mobile app. I immediately locked my card on the app, which kept me up all night, and I felt desperate; it is not a small amount of money for me; it is my living expenses for the next few months," she said.
Phenomenon: Bank card skimming is a frequent occurrence in Australia
With the rapid development of digital technology in our society and an era of increasing information transparency, the downsides are also on display. Criminals can obtain cardholder card information and passwords through various illegal means.
In Australia, besides carrying a physical card, online purchases generally require a card number, name, date and CVV number to pay for the purchase directly, even without the need for secondary confirmation of the payment code.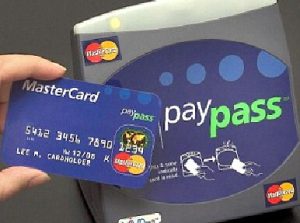 (picture from freeoz.org)
This simplicity allows payment to be made, giving criminals room to steal. In a study conducted by Finder, 27% of people admitted to having their bank cards skimmed in the past year, and Millions of Australians have lost more than $1 billion to scammers after having their bank cards skimmed.
This is a very frightening statistic, Australians lost a record $3.1 billion to scams in 2022. A deeper look reveals a wide range of card insecurity incidents, with the recent "Money mules " also of note.
The stolen money was returned with the card frozen after the bank reversed the transaction. Worryingly, this has happened before, and incidents similar to Lai's can be found on various social media platforms. However, none of them has been able to prevent it, and many people have not even recovered their money.
Has bank card skimming become an industry chain
With the following questions about the security of banks, the crisis of confidence is also a test for the banks themselves in their day-to-day operations.
Talking to bank staff Leo Wang, it is clear that card skimming is generally carried out by criminals through illegal modifications to POS machines, stealing user payment data from shopping websites or other transaction sites, links or direct telephone scams. When talking about the situation of bank card bank cards, Leo's expression is grave.
"Cardholders should contact us immediately when they encounter something like a stolen bank card, and we will do our best to help the cardholder get their money back. It is essential to protect your information and your bank card; in general, the stolen transaction will be reversed and refunded, but only in some cases,"he said.
The bank itself also suffered huge losses; once the time to recover the money owed, criminals may have long ago all the money transferred out; the bank also simply can not intercept; the final cardholder also gets the bank's payment, of course, this is not.
"If the user himself clicked on the link sent by the wrongdoer, he leaked various information about his bank card to others; in this case, we are recommended to report to the police, which is different from theft, which belongs to telecommunication fraud. This is not the same as theft, which is a type of telecommunication fraud,"Leo said, a bank employee.
With all the fraud prevention services available on the bank's website, this is something that the bank wants every cardholder to be aware of to avoid significant losses on both sides. The details of the purchases can be checked on the banks' respective mobile apps or online banking, and most banks also send paper or electronic statements.
Bank card management needs immediate and urgent improvement.
For cardholders, it is essential not to keep all deposits in one account, manage them in separate accounts, set daily limits, be the first to recover in the event of theft, and actively defend your rights.
Moreover, most importantly, cardholders have information printed on their bank cards, which means that if someone sees it, they can spend it online and protect it when they go shopping and swipe their card.
Banks, for their part, should also improve their consumer surveillance systems, send notifications to cardholders in the event of suspicious transactions and intercept them promptly.
"It is important to protect your rights and the fact that it is not a chargeback recovered by the bank; it is a refund from the bank," Lai said.
"I suggest that the bank set up some prompt or a second password entry, which would be less costly for both parties."
Tips: You can learn more about card scams at Acamwatch.gov.au and Commonwealth.com.au .Find out about card scams and cyber security information.
If you have any questions about card skimming, please contact xhui0081.uni.sydney.edu.au.