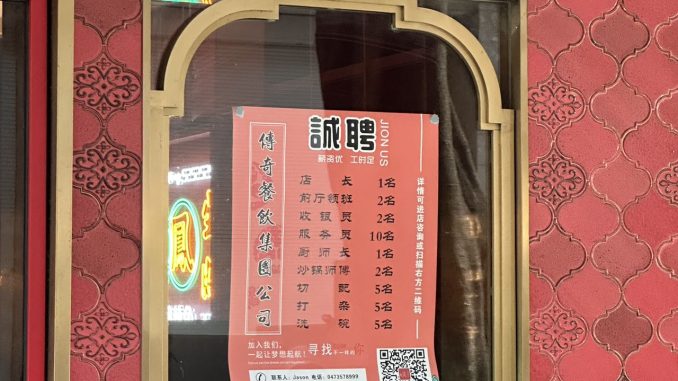 The cold weather gripped Sydney in May, but Pitt St in front of the central station is still packed with people.
"Sydney is much more crowded this year than it was years ago, it's like nothing I've ever seen in Sydney", Annie said.
In 2022, Annie left China to study for a Master in Applied Linguistics at the University of Sydney, hoping that this would lead to a satisfying job in her preferred field in the future.
Fresh out of the central station, she is walking to a restaurant to work as a part-time waitress.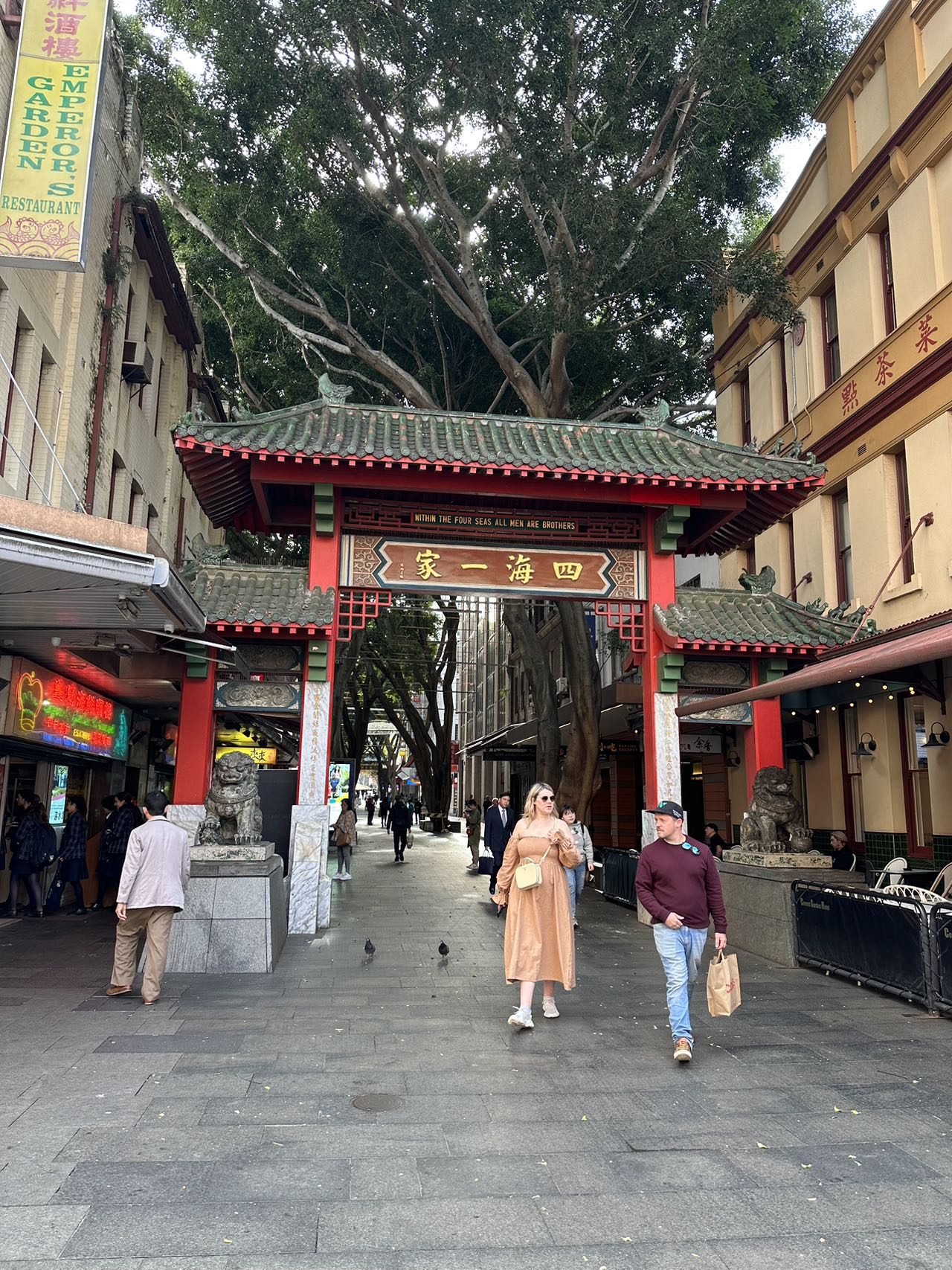 "I've been in Sydney for a year and a half now and I'm completely familiar with it. I love the city environment, but it's so expensive", she says with some excitement, this being her third semester at the University of Sydney.Prices and house rents in Sydney have risen wildly in recent years. As the global new crown epidemic improves, a large number of travel restrictions have been lifted and Australia has seen a return of backpackers and international students. Since the reopening of international borders in December 2021, the number of overseas students in Australia has increased by more than 120,000, with just 10 percent of higher education students on student visas staying outside Australia. This influx of people has further pushed up the price of housing rents, which has put significant financial pressure on international students.
Annie knew she would have to work part-time to support herself in Sydney.
"I had to pay over $50,000 a year in school fees and $485 a week in rent… it was crazy! This is way beyond the budget I had before I came to Australia. At today's prices, I need to spend over 450,000 RMB (about $100,000 AUD) a year, which is more than my parents' annual income and why I must keep going part-time", says Annie, who looks very emotional when talking about her annual expenses.
"This year it's even worse, my landlord has informed me that the price of rent will increase by 35% when my current lease expires", she shrugs while shaking her head in helplessness.
With high tuition fees and the rising cost of living in Sydney, finding a part-time job is an effective way for most international students in Australia to ease the financial strain.
However, entering the labor market as an international student is not as fair as they might think. Like many international students, Annie found herself in the hands of an unethical employer.
According to the latest Australian Government legislation, employees aged 21 or over should be paid at least $21.38 per hour. if they are not entitled to paid leave, the minimum wage should be $26.73 per hour.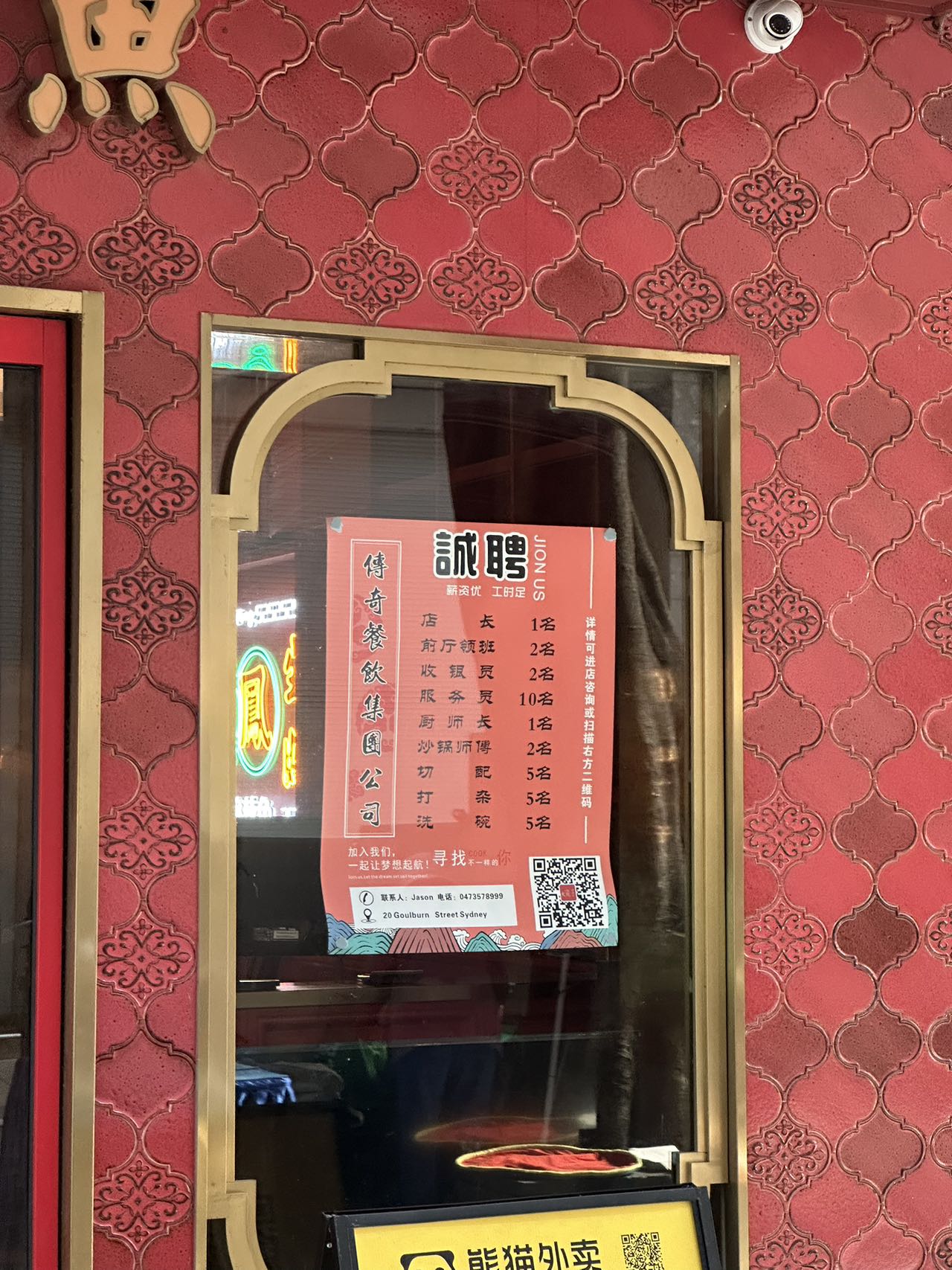 "I understand that the law sets a minimum wage, but the reality is far worse than I thought. When I first came here it was very difficult to find a job. I put my CV everywhere and they [employers] said: 'There are too many people looking for part-time work and if you want to come and work here, I can only pay you $18 per hour'," she says.
This means Annie is paid at least A$3 to A$4 below the minimum wage. If you go strictly by the legal minimum of $26.73 per hour without paid leave, that's $8-9 below the minimum wage!
It is not a small chance that international students involved in part-time work in Australia are being exploited by unethical bosses who break the law, but a tragedy that most international students in Australia are experiencing.
According to a survey conducted by the Migrant Institute of Justice in 2020, 77% of the 5,000 international students surveyed claimed they were paid less than the minimum wage, with 26% of them earning less than half the temporary minimum wage at the time.
Annie said she was aware of the exploitation she was being subjected to and the fact that the minimum wage was set by Australian law, but she still accepted her current part-time job.
"I've tried a few jobs where the bosses have only offered this wage, and in some areas like Zetland where there are a lot of international students, some of the vicious bosses only offer 12 to 15 dollars an hour. Annie explains.
Jobs are limited and some sly employers know that these students sometimes need to work because they need the extra income to support their expenses in Australia and use this to squeeze the wages out of international students who are desperate for work.
As a result, more international students live in areas where employers are more likely to offer lower-than-legal wages, as the balance of the labor market in these areas is tipped in favor of employers.
A few student organizations are aware of this inequity and are active in helping students, including providing pro bono legal aid to assist international students to defend their rights to the Fair Work Ombudsman when they encounter problems in the workplace.
One of the reasons many international students don't choose to fight back when faced with exploitation by their employers is that they don't know how to advocate for their rights.
According to a study in 2019, 97% of migrant workers who experience wage exploitation do not seek help from the Fair Work Ombudsman, and the biggest factor preventing migrant workers from reporting wage deductions is their lack of knowledge on how to report them. Two-fifths of participants said this was the reason for not acting.
In addition to some international students who do not know how to advocate for their rights, a significant proportion of students are those who, like Annie, are aware that they are experiencing exploitation but choose to accept it anyway.
"It's not easy to find a satisfying part-time job, which may require work experience or fluency in the language, and it takes time to find, but at the moment my job isn't something I want to do all the time, so I don't want to put too much effort into it, and I don't want to get into trouble", Annie says.
'Not wanting to get into trouble' is another reason why international students are reluctant to assert their rights through the Fair Work Ombudsman, as it usually means spending a lot of time and effort, which doesn't seem cost-effective for them.
Fortunately, towards the end of her communication with Annie, she said that through a friend's referral, a new restaurant was willing to offer her a salary of A$22 after tax to recruit her.
"Since I already have quite a lot of experience in restaurant service, I will try to get the job", she said.