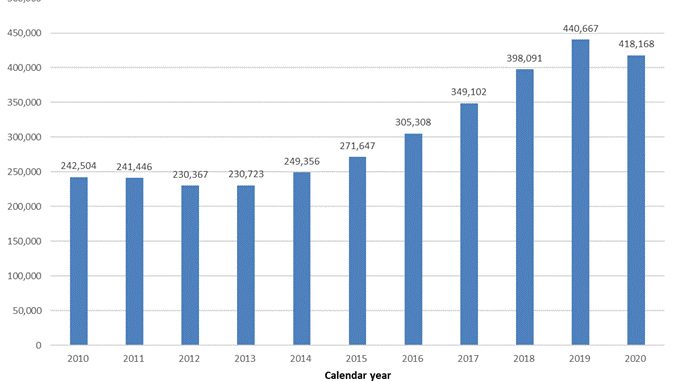 This will be an introduction to the national shortage of staff for various jobs in Australia and the consequent long-term need for highly skilled recent graduates to migrate to Australia. Since COVID-19, international students from around the world have been unable to enter Australia to study, resulting in the inability to graduate and the lack of employment opportunities in Australia. With the opening of the Australian Gateway in 2022, a large number of overseas students have migrated to Australia to live and work. The government is also offering more conditions for skilled migration for recent overseas graduates and more visas to allow more recent overseas graduates to work in Australia to build the country.
This article discusses how the Australian government can continue to attract recent overseas graduate migrants to Australia and address the country's labour shortage.
I will be publishing this feature on Honi Soit, the University of Sydney's weekly student newspaper, which is one of the most authoritative and representative student news platforms in Australia and is available both in print and online. I chose Honi Soit as the publisher because the University of Sydney can provide highly educated graduates and address the fact that there is a shortage of highly skilled Australians, which is more in line with the readership and the future direction of the country after graduation.
The target audience for this feature is international students approaching graduation, mostly aged 20-30 years old, especially those about to graduate and seeking employment, both locally in Australia and in their own countries, and Honi Soit targets just over 50,000 local and international students and over 10,000 academic staff at the University of Sydney. It even includes some regional Australian university youth groups.
Information about overseas students graduating with work visas to legally stay and work in Australia is available on the Australian home affairs website. The article "Important changes to Australian student visas from 1 July 2023″(Rebecca.M, 2023) shows that the Australian government has started to offer longer work visas to graduating overseas students.
https://www.aph.gov.au/About_Parliament/Parliamentary_Departments/Parliamentary_Library/pubs/rp/rp2021/Quick_Guides/OverseasStudents
https://www.holdingredlich.com/important-changes-to-australian-student-visas-from-1-july-2023
I will be interviewing two international students about their views on staying and working in Australia after graduation:
Interviewee 1:
Name: WANG Songming
He is a bachelor student who from University technology of Sydney is going to graduate this summer. And he has already decided what he wants to do in the future.
Contect Information:  Songming.Wang-1@student.uts.edu.au
Interviewee 2:
Name: GUAN Xiekai
He is a master student who from University of Sydney is going to graduate next summer. But he has no idea where he is heading to in the future.
Contect Information: xgua3784@uni.sydney.edu.au
This news feature will have full link inserts as well as images and video inserts to provide an interactive, extended news story, as well as links to other social media platforms such as Twitter, Facebook and Hoit Soit will also provide an electronic version to make it easier to share and make the text more interactive.
(Word Count: 486)