Since the announcement of Australia's extension of the working rights of some graduates, it has aroused widespread concern and debate among social groups such as overseas students and their families and overseas study service agencies. The temptation of this policy is undoubtedly one of the factors that affect the decision-making for students who are preparing to apply to study abroad, and it also affects the life planning of students who are currently studying and who are about to or have graduated.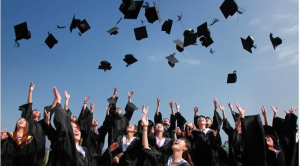 (Photo From Molishe, Commercial Licence)
Policy Details
Australia has been facing a shortage of professional jobs in recent years. Department of Home Affairs has posted a Skilled Occupation List, which shows occupations currently in short supply in Australia. Although this list is updated and adjusted based on many considerations, such as the demand and supply of the labour market, it can be clearly found that social workers, educators, nurses, and other professional workers have been in short supply for a decade.
Some of these shortage industries are expected to account for the majority of total job growth, up to two-thirds, by 2026, according to government forecasts. Therefore, to avoid an imbalance of labour market forces, the Australian Government has announced a policy about extending the right of international graduates to work after graduation. Specifically, it refers to an additional two years of work entitlement for eligible graduates and an additional eight-hour work-per-fortnight limit.
Hope brought by this policy
Extended work rights mean students can have more time to stay in Australia and look for jobs than before. And it will help them better use the professional knowledge and skills they have learned and improve their competitiveness. At the same time, this initiative can provide enterprises with more potential professionals, to alleviate the shortage of professional jobs in Australia.
For most graduates, stepping into the workplace is a new challenge, as they need time to adapt to new job requirements and teamwork. By extending work rights, graduates are better integrated into the company's culture, improving job stability and opportunities for career development.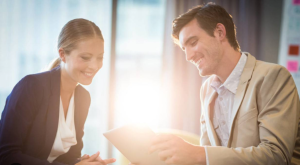 (Photo From Google Image, named Newbie to the job)
The architect is one of the professions in short supply. Ji, who graduated with a master's degree in architectural design from the University of Sydney in February 2023, shared her personal experience. She has been looking for a job for six months. "I plan to apply for a two-year work visa after my student visa expires in May," Ji said, "If this policy is implemented in July, I will extend its period by two years. Within four years, I will have enough time to find jobs related to my major."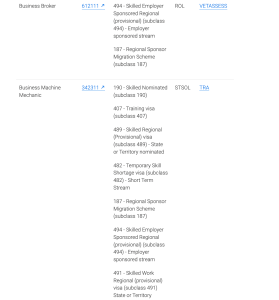 (Photo: Screenshot of a Skilled Occupation List for architects)
Precious time wasted
Since this policy was posted, most study abroad service agencies have hyped that it can bring more job opportunities to international students after graduation to attract more student clients to earn interest. However, some unethical service organizations do not point out to students that the majors corresponding to this policy are usually very stressful because they must meet specific conditions to graduate.
Ms Wang enrolled in the nursing major at Victoria University in October 2022. She planned to apply for the veterinary major at the University of Melbourne at first. However, her consultant told her that the nursing major could obtain the right to work for a total of six years due to this policy, so she changed her mind.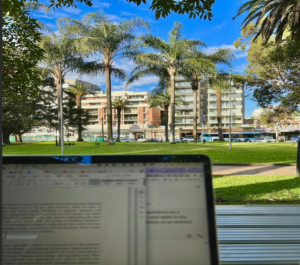 (Photo about struggling with coursed taken by Ms Wang)
"I regret choosing this major. It puts much mental pressure on me. The hospital I do the internship is also a virus laboratory. I fell ill twice within half a month." Ms. Wang said. She decided not to use the benefit brought by this policy. "It is a gimmick, and I do not dare to think about what it would be like to work in this pressure and environment for six years." She has applied to the university to change her major to the original one. Ms Wang thinks that she has wasted half a year, and she hopes that others can listen to their inner voice about their future instead of following the footsteps of such policies.
Hesitation and Doubt
Some students hesitate to make their decision because of the impact of the policy. Besides, some educators express dissatisfaction and doubts about this situation. According to the Australian Institute for Teaching and School Leadership, demand for teachers outstrips supply, especially in specific subjects such as maths, science, and special education. To become a qualified teacher, a student must first meet high-standard language requirements and then pass professional vocational examinations. The complicated progress is why many students who want to enjoy the policy's bonus but have poor graduation abilities are hesitant.
However, the teacher is also a profession that can apply for immigration. Therefore, under the double temptation of long-term work rights and immigration, some students choose this major to have a try. Mr Chen, who graduated from Victoria University in early childhood education in July 2022, has already sat and failed the Lantite exam twice. So he only has one chance left to take this exam. "It has taken me nearly three years to study and prepare," he said, "If I still fail it next time, all this will be in vain." He chose this major at the beginning because he wanted to immigrate to Australia, but now he just took the first difficult step. If he passes this exam, he will continue to prepare for the IELTS test. Only by meeting the IELTS score of 8 in speaking and listening and 7 in reading and writing can he submit the immigration application. However, he said that all this requires much time and cost to prepare.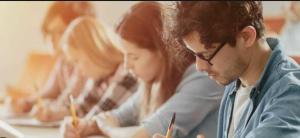 (Photo From Teacherstater)
However, schools still have trouble retaining teachers, as most leave their jobs after achieving their goal of obtaining a working visa or successfully immigrating. Michelle, a professor of Early Childhood Education at Victoria University, said, "Because most students study with the mentality of changing careers after graduation, this affects their learning attitude." She pointed out that although this policy can temporarily alleviate the shortage of the industry, it cannot effectively improve the situation in the long term.
Share your views and stories:
If you have any personal experience or opinions on the impact of this policy, please feel free to vote or comment below.