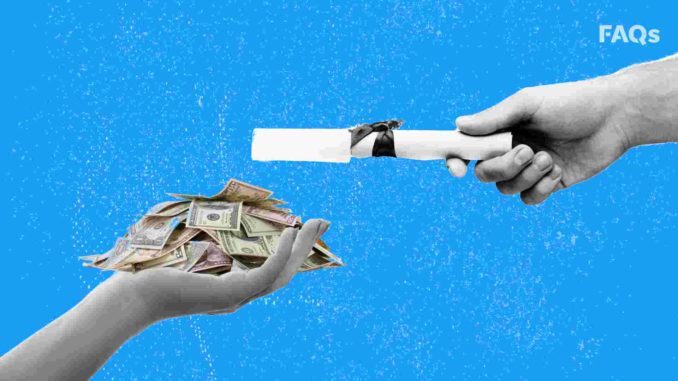 The news I read is an opinion called 'Meritocracy is a myth invented by the rich' from The Guardian, written by Nathan Robinson.
Link: https://www.theguardian.com/commentisfree/2019/mar/14/meritocracy-myth-rich-college-admissions
Hyperlink:
The original article already has some accurate links with short link phrases, but I still think one more should be added in the 1st paragraph.

At the end of this paragraph, the author gives us an example of a father helps his child cheat on tests. Readers would understand the whole story more easily if put 'faked a photo' as a link phrase and give the link below.
San Diegans' allegedly fake athletic profiles revealed in college admission scandal
Images:
This news only has one image on the top, the other one should be put in the middle or at the end to explain the content. For example, when talking about the data of education inequality and the comparison between different schools, images such as graph/pie chart should be added to improve the audiences' engagement.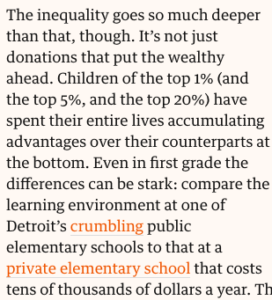 Subhead:
Subheads should be added to separate the content and make readers feel more comfortable to read. I would suggest adding these three subheads. 'Meritocracy lies' between paragraph 1&2, 'Your family decides your education' between paragraph 3&4, 'The death of 'American Equality Dream' between paragraph 5&6.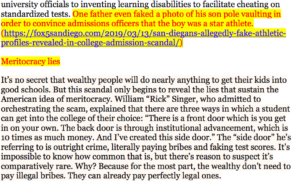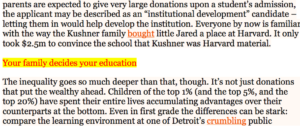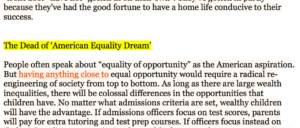 All of these improvements I'm suggesting is feasible for a news reporter to do quickly.