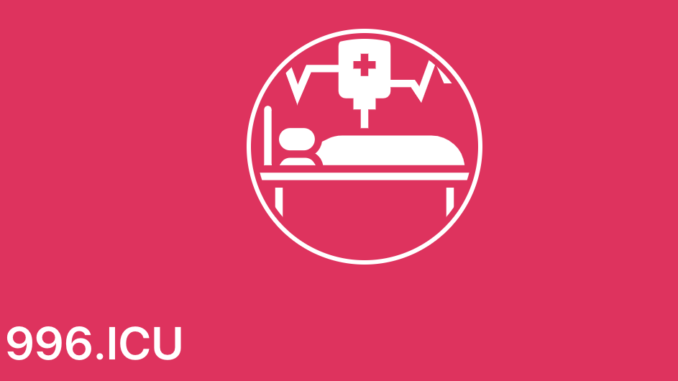 News Commentary Topic and Angle
26 March 2019, Some Chinese programmers created a site '996.icu' on GitHub referring to the poor health of those internet workers who are working under the 996 working system in China. Tow days later, this site had received 50 thousand stars. This was a start signature of "Anti-996" protest.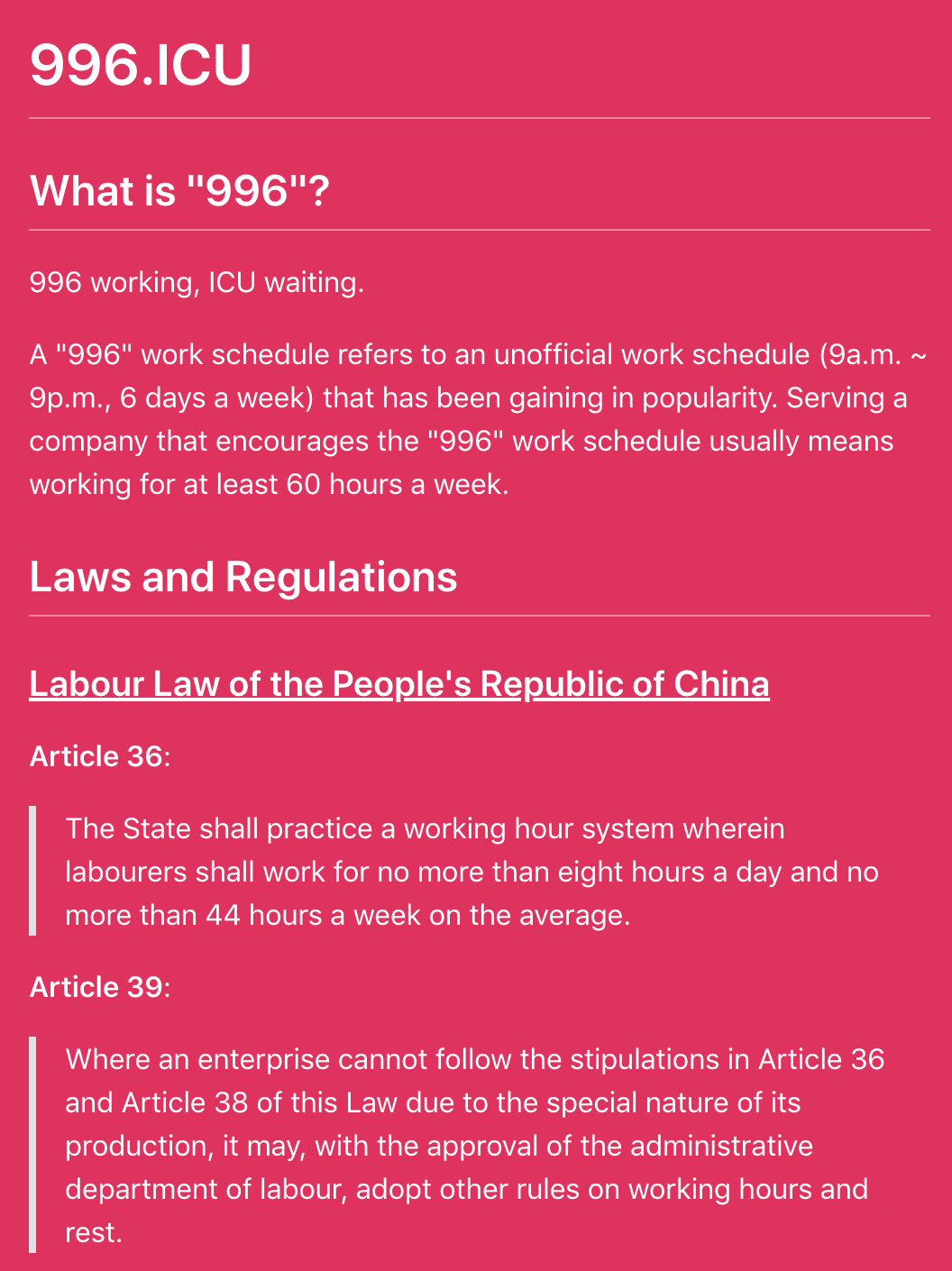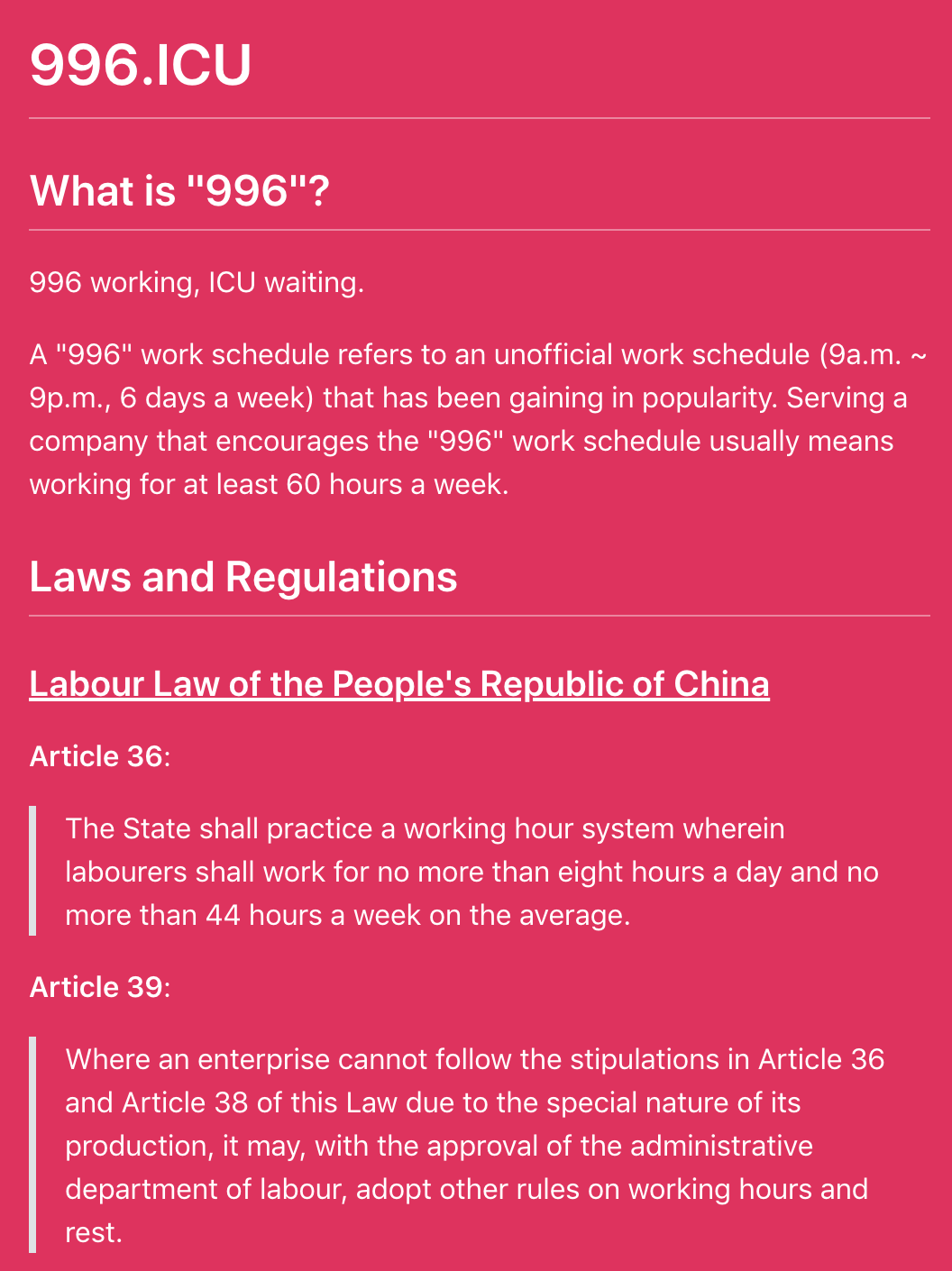 996 working hour system forcing workers to work 72 hours a week, implemented by many Chinese internet companies obeys the labour law of China. However, Jack Ma, the co-founder of the Alibaba, supported this work schedule and said 996 is not a problem if we desire our job. Later, Half-monthly comment said workers who do not support 996 should not be tagged with lazy. Some media outside China including CNN also made some comments.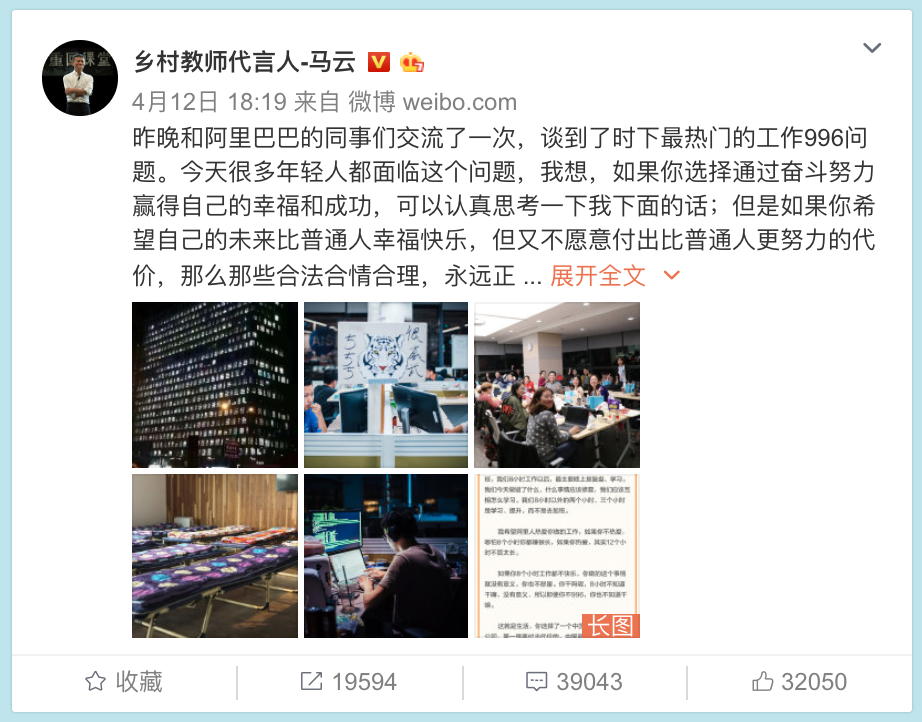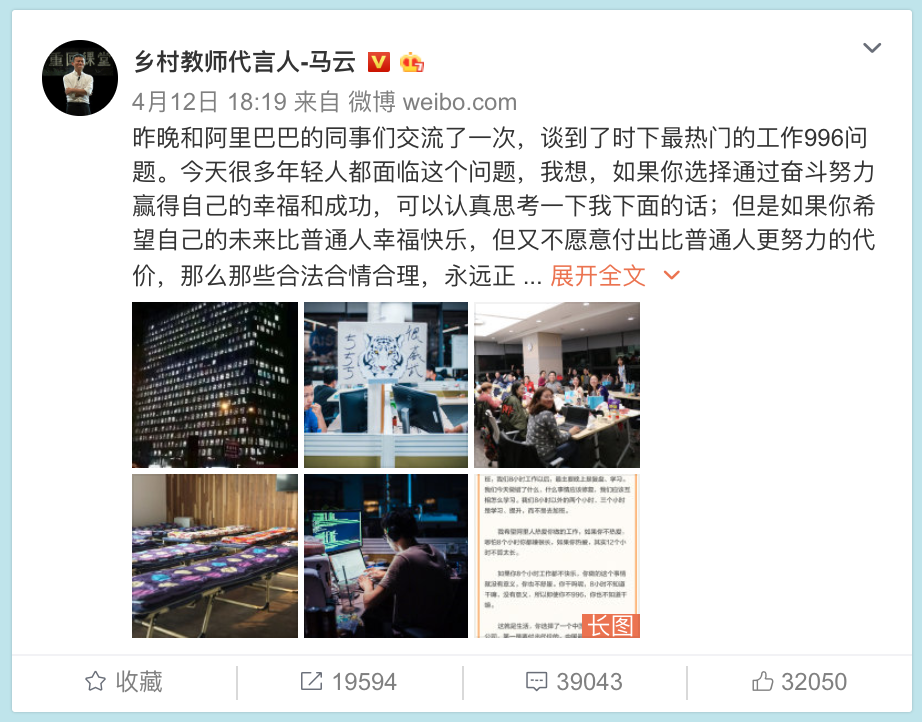 On the contrary, 40-hour working schedule is initial successes by the Australian labour movement for skilled workers in the 1840s and 1850s, and it is an invention that makes Australia proud. However, the efficiency of Australian workers has been criticised by all parties, including the construction of light rails spit.


After the fire in Notre Dame de Paris, there were even many netizens who publicly mocked the efficiency of Australia's work on the social platform and launched a vote to let everyone guess whether the Australian light rail construction was completed or the Notre Dame was successfully rebuilt.
I want to make news comments on this topic from the angle of an international student.
Many international students from China are from ordinary middle-class families. When they graduate, they will also consider whether they are reluctant to stay in Australia or return to China to face the problem of high pressure.
Therefore, the comparative analysis of the labour system between China and Australia is also meaningful.
My target user will be international students and their parents. From this aspect, I think I will make public my commentary in Today Sydney whose reader concluded people from both China and Australia.
For my undergraduate major, some of my classmates are working on an internet company, and one of them also complained this labour system not only exploits their own time but also makes them desperate that they do not see the prospect of the career.
Besides, there are many media companies in Sydney which two of our senior are working on.
Also, I will combine the idea from some web forums and other media reports, like CNN and The Australians for reason of their authority.
If I can get permission, I hope to be able to interview professors who specialise in Chinese and Australian labour laws and labour systems.
Ideas for Multimedia, Hypertext and Interactivity
Use images from those interviewers' working place and choose videos recording interview to give further explanation If they agree.
(513 words Including the explanatory text of the images.)
Reference:
Bradshaw, P. (2018). Writing for the Web. In The Online Journalism Handbook: Skills to survive and thrive in the digital age (pp. 72–98). Routledge.
Bradshaw, P. (2018). Finding Leads and sources online. In The Online Journalism Handbook: Skills to survive and thrive in the digital age (pp. 51–71). Routledge.
Tanner, S. (2008a). Developing writing techniques. Feature writing : telling the story (pp. 100–119). South Melbourne: Oxford University Press Australia and New Zealand.
Usher, N., & author. (2016). Interactive journalism : hackers, data, and code. Urbana: University of Illinois Press. ISBN: 9780252040511