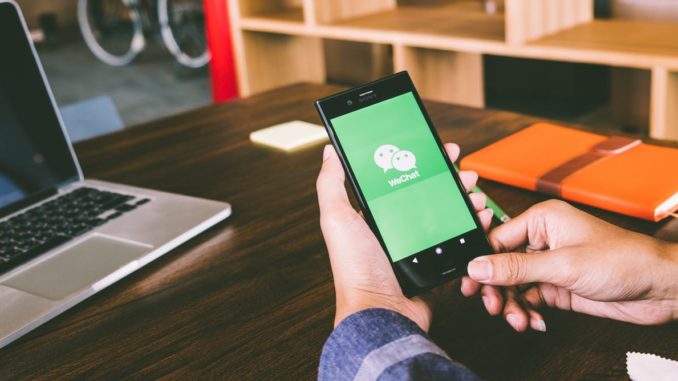 Issue
The issue is about a professor Craig Mellare in the University of Sydney who are using WeChat and communicates with Chinese students.
It starts with a conversation on WeChat. A Chinese student posted a picture on WeChat and said that "I've been watching the intimate couple for the whole lecture" in Chinese.
Unfortunately, the lecturer Craig Mellare who happened to be the student's friend on the chatting app found out what this sentence mean and left a comment said that"I hope paid attention to the lecture as well".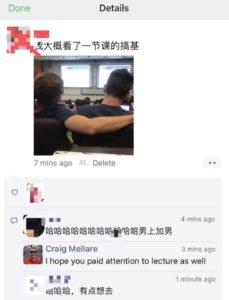 Online Publication
The story will be targeted to tutors in the university and college students. In addition, it is not limited as a local story, so I prefer an education-oriented publication in Australia – School News. school-news.com.au distributes over 9,000 education industry professionals weekly and it is the definitive guide for education professionals.
It does not only focus on educational events, it also reports latest news related to study in Australia. The target audience of School News includes students, professors and key-decision makers in education industry, such as principals, property managers, curriculum leaders, student advisors and purchasing officers.

News Values
• Proximity and relevance. The story is related to Chinese students in Australia directly. Michael Koziola reported that there were 160,000 Chinese international students in Australia in February 2018. Furthermore, in 2017, nearly one in four of all students enrolled at Sydney University were Chinese. Also, the topic will engage professors in universities who try to get close to international students and communicate with them.
• Impact. The issue is related to a great number of audiences, so it could be impactful to all students, tutors and users of WeChat in Australia. According to Digital Crew (2019), approximately 3 million people in Australia are using WeChat. WeChat as a social media has been more and more popular in Australia.
Angles
In the feature, there are three dimension that will be reported, including the motivation of using WeChat, the effect and limitation of using it and the impact on students.
Because the content will be based on the interview of Craig Mellare, the feature is from the angle of the tutor who is using WeChat.
The motivation of using the Chinese social media is to feed the curiosity of audience. It is also about how Mellare get start to use WeChat.
The efficiency of using the app to communicate with students is one of the most significant and concerned question in the feature. It may influence another professors' experience of WeChat.
Chinese students are stakeholders in the story as well. When their tutors know how to use the WeChat what will change in their social life?
Potential Interviewees
Craig Mellare
Lecturer; Discipline Deputy Head of Education
Phone: +61 2 9036 6572
Fax: +61 2 9351 6461
Email: craig.mellare@sydney.edu.au
Chi Zhang
Chinese student in the Business School
Wechat number: zc19950503