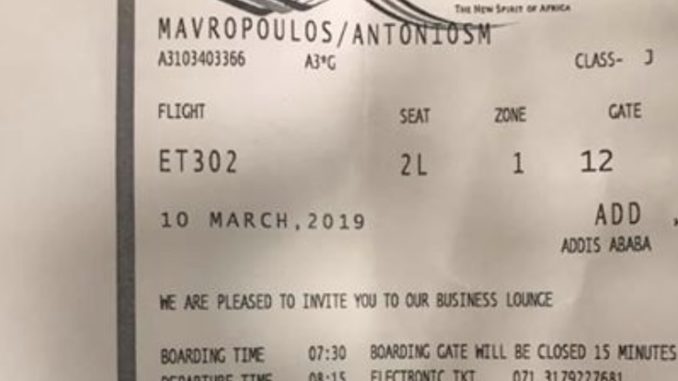 The Ethiopian Airlines crash dominates the headlines recently, I decided to choose a news story from Buzzfeed, a digital-born publication, to give some improvement suggestions.
NEWS RESOURCE:
Buzzfeed: https://www.buzzfeednews.com/article/maryanngeorgantopoulos/man-missed-ethiopian-airlines-flight-302
The content needs to be less repetitive and images have to achieve language-free
About content, the Buzzfeed headline is concise and detailed, but repeating the headline information in the first and second paragraphs may reduce the reader's interest in continuing reading.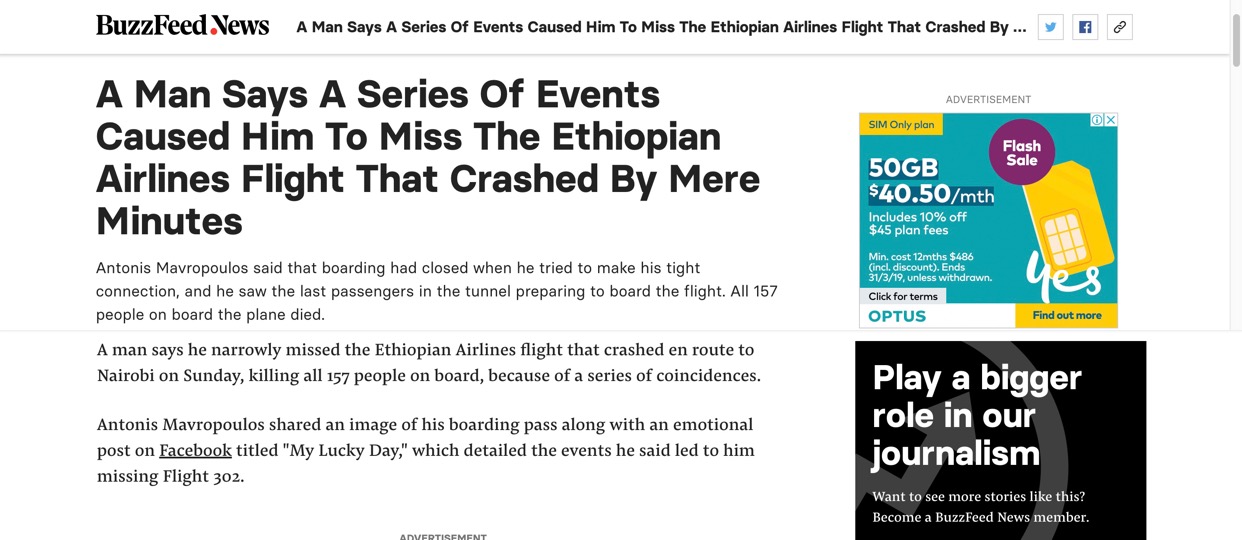 About the image, the feature Facebook post was captioned in Greek, which could not give the provide a smooth reading service for English-speaking readers, it could be translated into English (Click on the picture to see the translation).
Moreover, the Buzzfeed lacks relevant news links because this is a personal account.

Better advertising placement or less advertising insertion
In terms of advertising layout, The Buzzfeed, as a digital born service, has one of the major financial sources to support its operation. Therefore, advertisements are too much inserted (often appearing in the article) and very eye-catching (colorful and in the form of moving pictures), which could cause the reader's attention to be easily distracted.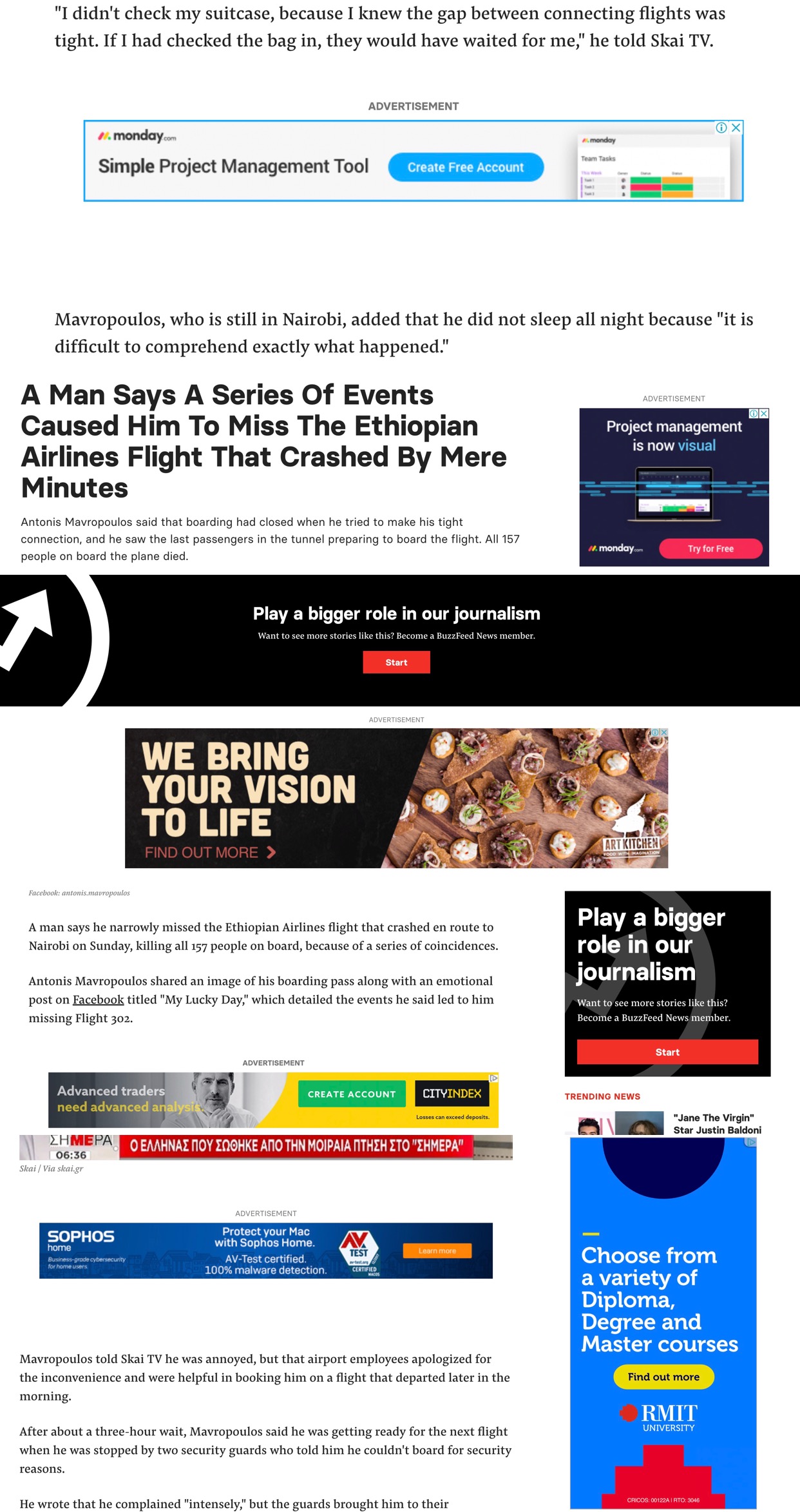 Regarding the reader's participation, the Buzzfeed opened the reader review area which is good.