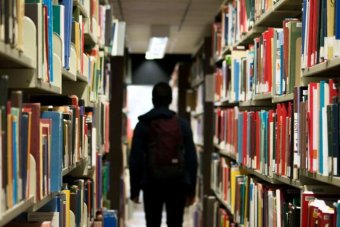 Topic
As a popular global immigrant country, Australia's immigration issues have always been a hot topic in the local area. Australian residents and overseas immigrants have very different views on immigration. As the Australian immigrant population increases, social problems and contradictions gradually emerge.
According to ABS2017-2018, 2018, the number of people born in the UK (992,000) is still the largest group of people born overseas, accounting for 4.0% of the total population of Australia. Chinese people born in China (651,000) recently entered the second place, accounting for 2.6% of the population. The Chinese population accounts for a large proportion.
In the immigration boom, many international students are eligible for immigration through higher education. Australia's third largest export is international education. According to ABC research, the largest number of students come from China.
Through these data and phenomena, I will explore the reasons why Chinese students want to obtain Australian resident status. Obtain the cause of this scene through interviews.
Genre
I will choose to choose news features as my news type.
Immigration issues are a topic of widespread concern in Australian society. At the same time, this has always been a controversial topic for Australian residents. I will focus on the Chinese students, and the news features will be more representative and can lead to social discussion.
Publication
I will choose "The Australian" as my online publication. "The Australian" is for Australia and is the most distributed national newspaper in Australia, reported in every state and region. The Australian is more suitable because of the wider coverage and immigration issues that are of national concern.
At the same time, in terms of political tendencies, The Australian has always expressed resentment and rejection of the phenomenon of overseas immigrants entering Australia. I hope that through interviews with the Australian Chinese Students Association and interviews with Chinese students applying for PR in Australia, can be produced and published on The Australian Newspaper, which can alleviate the prejudice of Australian society on Chinese immigrants. I hope society can dialectically look at this incident.
Target Audience
The target audience will be divided into two categories: Chinese students applying for PR and Australian residents.
Chinese students applying for PR: Chinese students occupy a large proportion in Australia. This news feature offer Chinese students a good understanding of the issues facing immigrants, including policies and society resources.
In addition, University of New South Wales professor Ian Jacobs warned that as China increases its investment in its own universities and raises its standards, Chinese students studying in Australia will decline in the next decade. Changes in policy have made the international student community need to pay more attention to this issue.
https://www.macrobusiness.com.au/2019/03/student-visa-numbers-fall-china-bypasses-australia/
Australian residents: Excessive immigrants will divide Australian local resources, which means that many jobs and welfare resources will be lost. Australian residents are biased towards overseas immigration attitudes. This article can provide an understanding of the immigration vision of Chinese students and is also an opportunity to eliminate prejudice.
Interviewees
1: A representative of the Chinese Australian Student Club or the Chinese students association.
The Sydney University Chinese Student Association (SUCSA), established in 1996, is a student organization registered with the University of Sydney and the Australian Government. It has a total membership of over 45,000 and more than 4,000 members.
The University of Sydney Chinese Students Association of the University of Sydney Chinese Students Association (SUCSA) will have more information about Chinese students and the direction after graduation. By interviewing them, you can get more information about Chinese students.
Contact:
Poppy Wang
sydneyunicsa@gmail.com 
0424 901 222
2: One Chinese student who wants to apply for PR
In order to protect the interviewer's information, this part of the interview can be reflected by the recording.
For interviews, students who want to apply for PR can dig deeper into his inner thoughts. The interview question can be set up: Where is Australia more attractive to you, even if it is in the absence of working resources, why not want to return to China. Is it a difficult process to stay in Australia by studying abroad.
3:One or Two Local residents of Australia: Excessive foreign population will lead to excessive competition in the workplace and excessive living pressure, which will undoubtedly affect the lives of local residents.
Interview question: Does the foreign population have an impact on your life? Do you think the Australian government needs to improve the immigration policy?
Materials & Media
https://www.abc.net.au/radionational/programs/lifematters/chinese-international-student/10147332
https://www.macrobusiness.com.au/2019/03/student-visa-numbers-fall-china-bypasses-australia/
https://www.abs.gov.au/ausstats/abs@.nsf/Latestproducts/3412.0Main%20Features42017-18?opendocument&tabname=Summary&prodno=3412.0&issue=2017-18&num=&view=
Multimedia selection:
I will create a vox pop (people's voice) video to collect insights on why they want to stay in Australia through a visit to a University of Sydney student. Vox pop can expand the interview volume, because it is a very fast interview process, at the same time, the sound can be a good expression of the respondent's emotions, is a relatively intuitive embodiment. The produced Vox Pop can be released on online platforms such as Youtube.