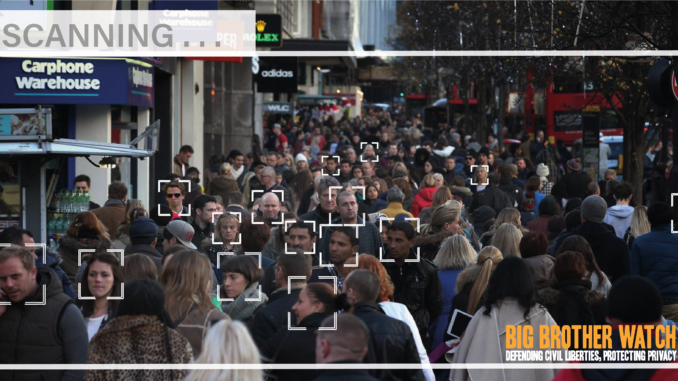 Imagine you are walking down Abercrombie Street after university, and everything seems to be normal as usual. You have a cold though and are wearing a face mask when you pass by Redfern station. Suddenly, two plain-clothes policemen appear in front of you and arrest you. They tell you that you will be fined 150 Australian dollars because you covered your face when passing by a public camera. You will be fined for refusing facial recognition scanning.
Is this an unlikely scenario? Yes, but something similar happened in the UK earlier this year.
In January, The Independent reported a man covered his face under a public camera which was installed with facial recognition technology as part of a policing surveillance trial. When the policemen asked him to show identification, he was aggressive and the policemen fined him 90 pounds for swearing at them.
This news highlights just some of the controversy that surrounds the new uses of facial recognition technology in society. On the one hand, some people think facial recognition technology has deprived them of their human rights, where companies or government capture images and analyse them without consent. On the other hand, this technology is an effective tool for detection and public security. For example, The New York Times reported that last year more than 8,000 investigations used facial recognition technology  in New York City alone.
Automatic facial recognition technology has been a hot topic, not only in the field of advanced science, but also in the fields of ethics and law. Recently ABC News reported that the San Francisco Board of Supervisors have approved a ban on using facial recognition technology in their city. San Francisco is the first US city to stop using facial recognition in policing.
"This is really about saying 'We can have security without being a security state. We can have good policing without being a police state.' And part of that is building trust with the community based on good community information, not on Big Brother technology," said Aaron Peskin, who was the councillor who advocated the legislation.
Many technology companies are now taking action to protect human rights while using facial recognition technology. Amazon and Microsoft both announced their own forms of facial recognition policy. They encourage increased regulatory control by industries, governments, and law enforcement agencies.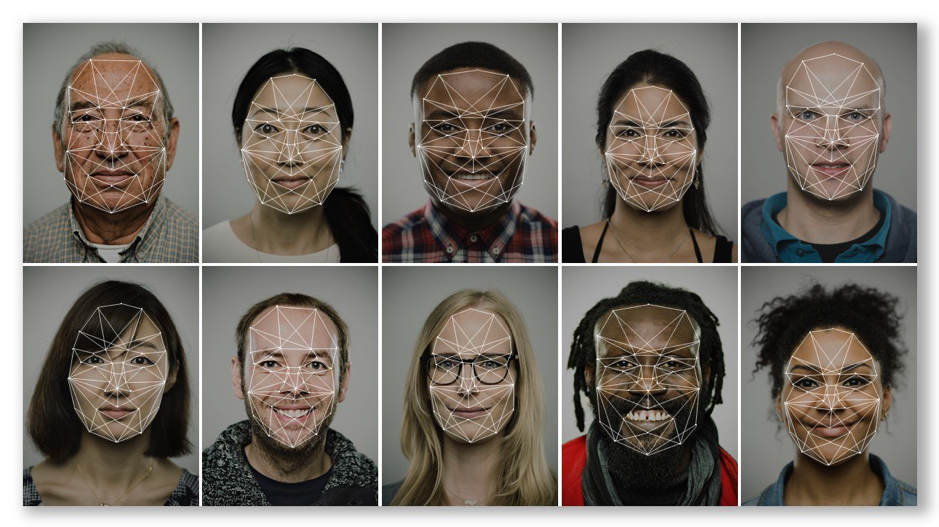 Why people are scared of the popularity of facial recognition technology?
The important thing we need to know is that scanning the face is only the first step of facial recognition. Then an algorithm will compare that scan with the millions of images it has access to and make a score of match degree. Through this technology, as the Guardian has reported, users can potentially read people's mood, emotions and other behaviours.
How to balance the security and civil rights
Professor David Kinley thinks we need to carefully consider how we balance our needs for security and civil rights. Professor Kinley, the Chair in Human Rights Law at the University of Sydney law school, was the founding Director of the Castan Centre for human rights law at Monash University (2000-2005) and has taught human rights law at Cambridge University, ANU, and other top-ranking universities in the world.
We met on last Thursday (May 16) and he gave us a deep explanation about how facial recognition harms to the human rights. "We know these days data is extraordinarily valuable, financially valuable. So, the real security problem is about holding that sort of information and obtaining it by virtue of things like facial recognition. So, there is great potential for human rights to be abused," he said.
Professor David Kinley pointed out that security is one of the human rights, but sometimes "keeping security" may become one of the reasons that harm to civil rights. To confirm the organization which uses this information and the governments give whom the permission to access the collected images is the essential step during using the facial recognition technology.
"Can we be certain that all of that are going to have data protection facilities and procedures that are going to secure that information and make sure there are no leaks, no stolen, no misuse, no accidentally lost that happens all the time? So, I don't think we can be confident about that," he said.
Meanwhile, when we discussed how to protect the human rights when using the facial recognition, he told me that there were limits in knowing the use of personal information because policemen would not let criminal people and terrorists be able to track their information. Therefore, the industry and law enforcement should be responsible for the data protection to sufficiently and rigorously ensure that the information will not be misused, such as leaks occur with Facebook.
Not only for the problems of leaks and misuses, facial recognition also has the issue of bias. The latest research of facial recognition and financial bias found that facial recognition has the greater bias in female and dark-skin people than male and light-skin people.
In my opinion, unless the industry and tech giants fix this technical problem, it will bring trouble and confusing to the process of detections and other discrimination issues. Thus, increasing number of people criticized the human rights issue about this technology, what the legal organizations including governments, law enforcements and industries should think about is that how to certain the security of personal images. It is one of the civil securities. Therefore, I have three suggestions to the human rights security from facial recognition:
Let citizens have the right to track how their information that being used. Police can close the right and give the note to the suspicious, criminal people and terrorists.
Any organizations or firms which have used the personal images from facial recognition technology should send the annual report about how they use the information to the image owners.
Individual must build the precaution when walking through the public areas and using products with screenshot.
Whether it will be the most amazing assistant with human future or a disaster, it all depends on how to manage and control the use of facial recognition. Facial recognition is incredible and enticing, and more importantly, it has been already on its expressway of popularizing all over the industries and daily life. No matter you like it or hate it, it is on the way.