ABC News https://www.abc.net.au/news/2023-03-06/milton-orkopoulos-trial-alleged-child-sex-abuse/102058904
The article was written by  Giselle Wakatama in ABC Newcastle.
Headline

The headline is an appropriate online news delivery, and it will arouse the reader's curiosity to read. Readers will wonder how and why he plied boys at parties.
However, The whole title has 15 characters, and readers might skip this news because it is too long to read the headline. I will shorten the characters to provide more useful information.
Multimediality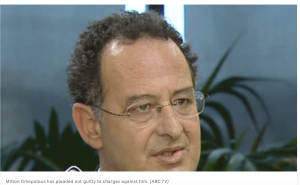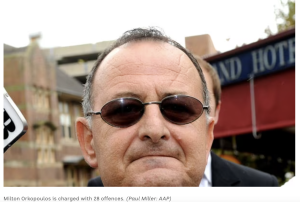 The entire text is about the process of Milton Orkopoulos' involvement in the case and the statements of the witnesses. The images inserted in the text are just two headshots of Milton Orkopoulos and are different from what the text describes, which will confuse readers. I would probably use the scene of the election party and the content provided by the witnesses as pictures, which will be more attractive to the audience.
Hyperlinks
There are no annoying advertisement links when reading this article, and the overall reading feeling is very comfortable. Nevertheless, there are some non-content-related text links in the sidebar of the article. These links distract the reader's attention when reading the article, causing them to want to click on other content halfway through the reading.
Interactivity
Scroll to the bottom of this post without an audience interaction area where they can comment directly. I suggest setting up a comment section at the bottom of the article for readers to share their thoughts.