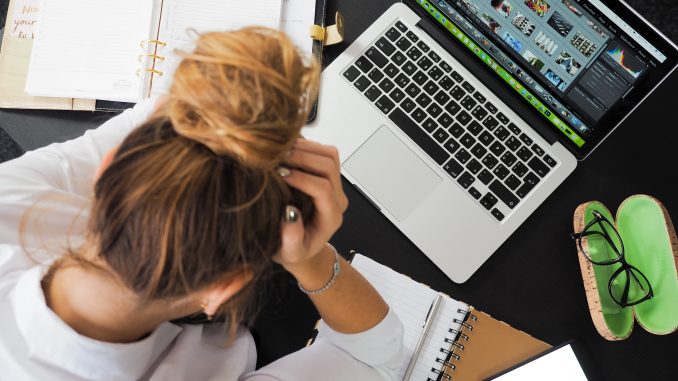 Story Topic and Angle
For my story, I will be discussing the longterm mental health fallout for students during the COVID-19 pandemic now that nearly all countries have removed or relaxed all pandemic restrictions.
I will be examining the university student population, specifically, as many young people found themselves not only having to adjust to "Zoom school", but also missing out on at least a fourth of their on-campus connections during a typical 4-year undergraduate experience.
After the BBC released a study calling the impact on mental health after the pandemic "minimal", many took to the internet to debate the results, often very humorously, like the tweet below that was also posted in a roundup of BBC-response tweets on Insider:
I made an art museum for my hamster …!? https://t.co/nwyEEHtq3U pic.twitter.com/1ZVuQZg2kh

— ????Milly???? (@millyjolliffe96) March 11, 2023
Chosen Publication and Target Audience
The story angle will appeal to a range of audiences including students, mental health professionals and really anyone who felt effected by COVID-19.
The effects of mental health during the COVID-19 pandemic have been widely-researched and hotly debated by major news sites including the aforementioned BBC, The Guardian and US News and World Report, so I will be pitching this story to major news outlets like The Australian, CNN and Psychology Today.
Interviews 
I will be interviewing an on-campus university student who was effected by the pandemic and at least one, possibly two, licensed therapists who worked with patients during the pandemic.
News Value
This story has tremendous value to students, parents, medical and health professionals, anyone associated with the wellness community and anyone curious about the longer-term fallout of COVID-19.
The pandemic and fallout from it remains fresh and new information is being revealed in real time. This article is valuable as it focuses on an esoteric yet very visible and relatable population, the university student, as opposed to a more broad or general global focus.
Cited Sources
Cited Sources will include, some if not all, sources below:
SUPPORT:
American Psychological Association reports a steep rise in US patients seeking psychotherapy post-pandemic
Headspace pdf produced in association with the National Youth Mental Health Foundation
APA data chart of post-pandemic requests for psychological treatments
World Health Organization (WHO) reports COVID-19 pandemic triggers 25% increase in prevalence of anxiety and depression worldwide
Center for Independent Studies Australia data chart for increase in anxiety pre and post pandemic
BBC says pandemic had a "major impact" on mental health
US News and World Report reporting on not only the rise in demand for mental health post-pandemic, but how it also divides on racial and age lines
United Nations (UN) reports rise is stress and anxiety levels post-pandemic in Europe
European Parliament Research Services published a pretty comprehensive study of mental health effects in the pandemic
AGAINST:
Forbes says the effects may not be as bad as anticipated
BBC calls mental health fallout "minimal"
The Guardian also calls the effects "minimal"
Multimedia and Interactivity
I plan to include audio recordings from my interviews that I will embed into the article as well as photos of the interview subjects. I will also likely include a simple audience poll as to whether or not the readers felt the effects of the pandemic on their mental health.
I will also include graphics, charts, stats and quotes like the one below from Headspace in partnership with the National Youth Mental Health Foundation: