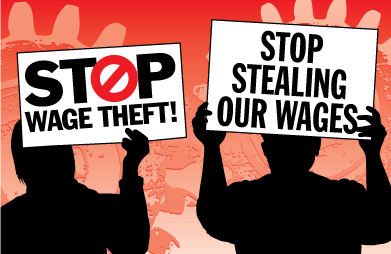 Background
Wage theft occurs when employers fail to pay their workers the wages they are owed, including not paying the correct minimum wage, withholding overtime pay, sick leave, or retirement benefits.
 It affects around 3 million workers in Australia, with employers underpaying around AUD 5 billion in wages. Wage theft is prevalent in industries such as hospitality, retail, horticulture, franchising, and higher education. Vulnerable groups include temporary visa holders, non-unionized workers, young people, and casual employees.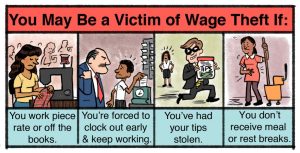 Victoria has passed the Wage Theft Act of 2020, which criminalizes employers who engage in dishonest practices such as underpaying their employees, while in New South Wales, there is currently no legislation that makes wage theft a criminal offense for employers.
Genre and Angle
Interviews will be conducted with workers living and working in NSW to gather information on their experiences with wage theft. The interviews will cover the following topics:
1)Whether they are aware of the methods available to reclaim stolen wages.
2)Whether they have successfully reclaimed stolen wages, and if so, how they did it.
3) the difficulties they faced when attempting to reclaim stolen wages.
The objective is to explore how workers can protect their rights when faced with wage theft, and what effective measures can be taken to do so.
Target Audience
The primary target audience includes workers, groups concerned about worker welfare, those advocating for workers' rights, organizations and legislators who work to protect workers' rights, and labor unions.
Target Publication
Newspaper
Magazine:
These media outlets and magazines have the potential to impact workers' rights and protection in Australia. While The Australian, The Sydney Morning Herald, and Herald Sun may not have a specific focus on worker's rights, their coverage of issues related to the economy, government, and social justice can indirectly affect workers' rights. The Age's emphasis on equity and compassion aligns with the protection of workers' rights.
On the other hand, Social Work Focus magazine has a direct focus on social justice and human rights, including issues related to workers' rights and protections. As a publication affiliated with the Australian Association of Social Workers, it can advocate for policies and practices that safeguard and enhance workers' rights and welfare.
Source of information
Official government websites, reports released by the New South Wales union, street interviews with passersby at worker gathering places, and interviews with faculty members at the University of Sydney who specialize in labor law and labor relations. The list of potential contacts includes:
1). Associate Professor Stephen Clibborn, who works in the Discipline of Work and Organisational Studies at the University of Sydney Business School and is well-known for his research on employers' unlawful underpayment of minimum legal wages. Email: stephen.clibborn@sydney.edu.au
2). Dr. Frances Flanagan, a fellow at the University of Sydney and a member of the Sydney Employment Relations Research Group. Email: frances.flanagan@sydney.edu.au
3). Dr. Alex Veen, a Senior Lecturer and DECRA Fellow affiliated with the Discipline of Work and Organisational Studies at the University of Sydney Business School. He is also a Co-Director of the Sydney Employment Relations Research Group. Email: alex.veen@sydney.edu.au
Ideas for multimedia, hypertext, and interactivity:
Multimedia will include eye-catching photos or videos depicting the challenging daily life of workers affected by wage theft.
The hypertext will contain official policies and laws related to wage theft in different states, as well as other news reports on workers who have experienced wage theft.
Interactivity will include a comment section to allow readers to quickly connect with the publication and better protect their rights. There will also be a voting section to survey the percentage of workers who have experienced wage theft.