Some features of the recent article of Hospital staff in NSW told to prepare for 8,000 coronavirus deaths published by the Guardian can be improved.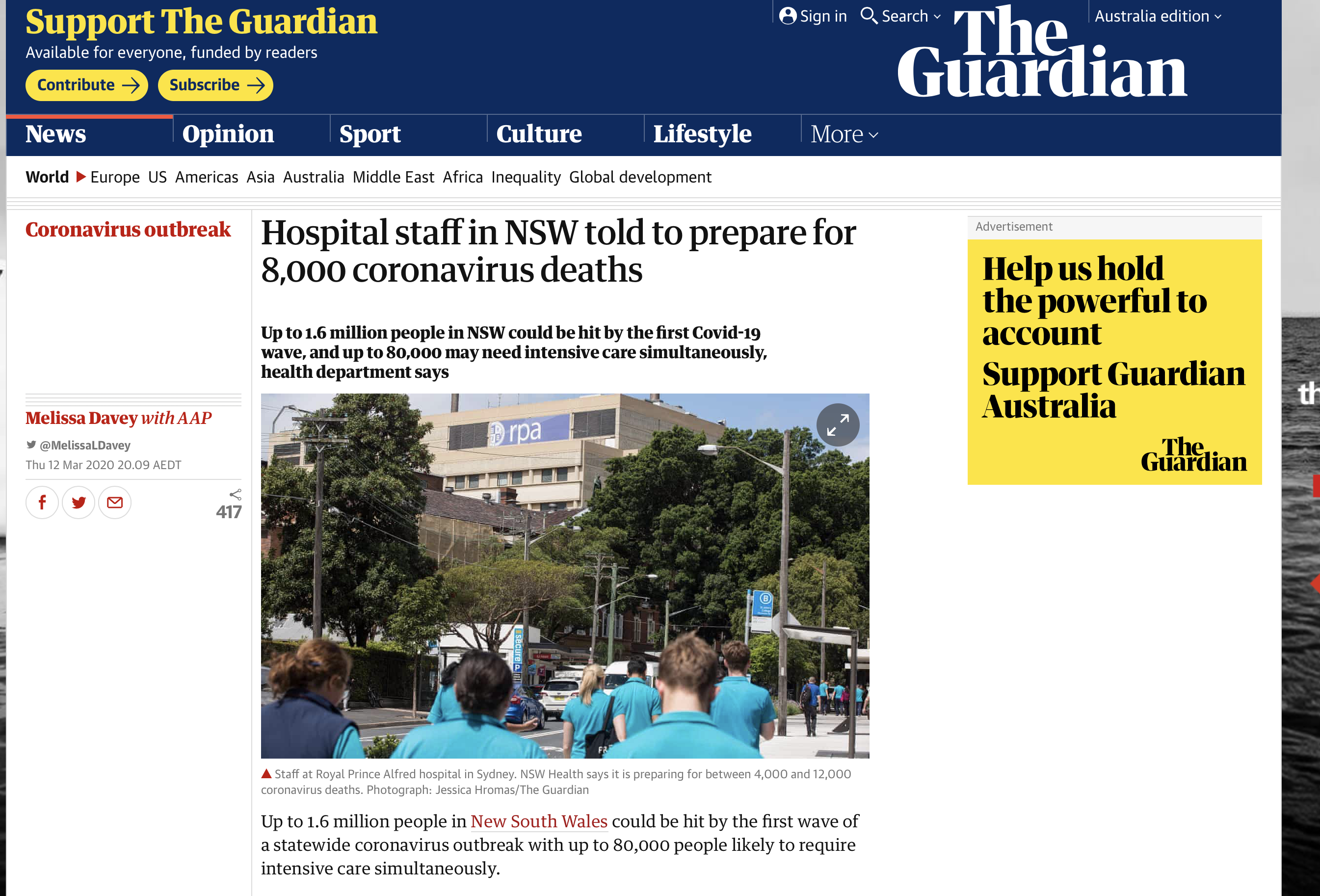 Scannability
This article is a clear brevity announcement of coronavirus from health department. First, the headline on the homepage is easy to get people's attention because of the different color they use to highlight "1.6 million people will be hit".
Additional information is also provided such as estimating how many people will carry this coronavirus ultimately, and it shows a similar layout and design on the phone version, which makes people easy to search and review.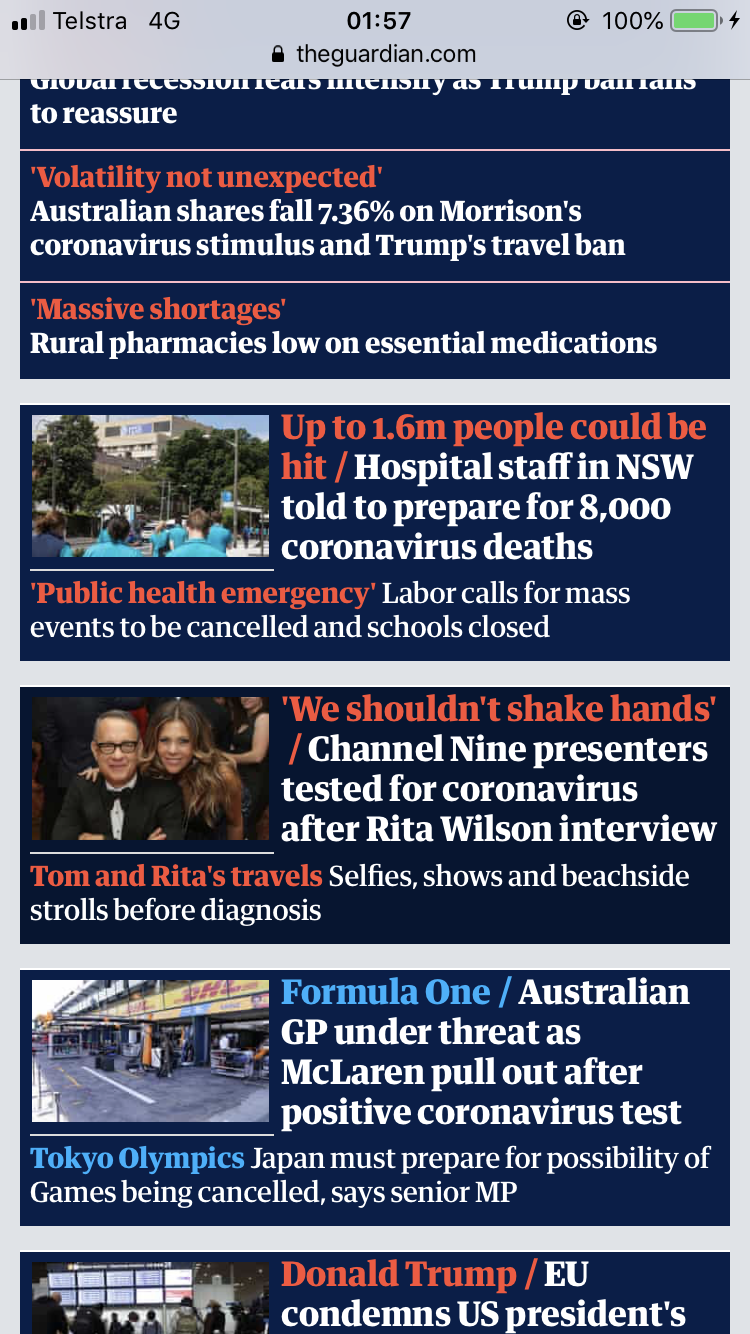 Hypertextuality
Hyperlinks should be modified in a better and more efficient way.

For instance, hyperlinks of "New South Wales" and "Health" created vague information for people, so it would be more useful to use specific words to let people what they will click.
Additionally, all hypertexts lead the audience to another story directly without opening a new tap, so it would be better to reset up for this if we want the audience to stay on this page more time.
Multimediality
Lack of images affected the whole body of this article and makes it hard to read. There could be more emphasis on each part, such as using more headings to remind the audience which part will be read next.