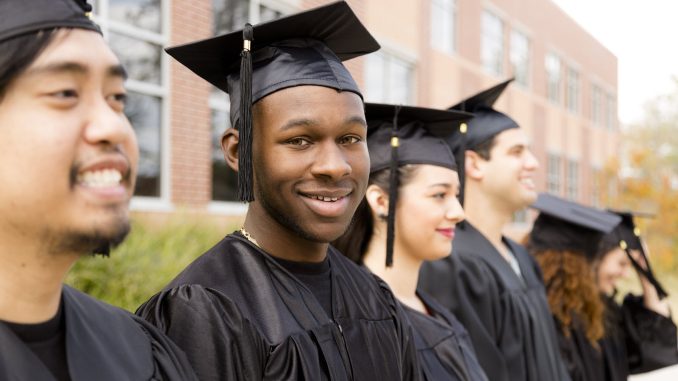 During the epidemic, the borders between countries were not open, which prevented Australia from attracting new students to Australia to study related professions such as nursing, engineering, IT and early childhood education. These are the professions that the Australian government urgently needs foreign immigrants to enter Australia and work together, and there is an urgent need for the Australian government to bring in relevant talents.
The Australian Government currently offers seven different types of student visas for international students, depending on the type of study to be undertaken. Eligibility criteria may vary slightly for each visa sub-category, but in general, in order to be eligible for a student visa, applicants must have been admitted to a registered course of study overseas (CRICOS) offered by an education or training provider on the Commonwealth Register of Institutions and Courses. Applicants must also meet financial and English language requirements, which vary depending on the visa subcategory and the relevant visa assessment level. They must also meet the general health and character requirements that apply to all visa applicants and must have health insurance for the duration of their stay in Australia (Parliament of Australia, 2016). Once a legal student visa has been granted, you can enter Australia to study and live there. You will have completed your studies when you have completed the required credits in your subject and received a completion letter from the appropriate school. This is because the Australian government is desperate for labor and has extended the original postgraduate type 485 graduate work visa from 2 years to 3 years, giving international students more opportunities to stay in Australia after graduation (USYD, 2023). This is because the Australian government is in desperate need of labor and has extended the 485-type graduate work visa from 2 years to 3 years, giving graduated international students more opportunities to stay in Australia for work and immigration.
I interviewed two representative Australian students, Songming Wang, who will graduate from the University of Technology Sydney in mid-2023 with a bachelor's degree in accounting, and Xiekai Guan, a graduate student of Media Practice at the University of Sydney, and their views on whether to stay in Australia after graduation:
Songming Wang (Contect Information:  Songming.Wang-1@student.uts.edu.au) : "I don't plan to stay in Australia to work and live after graduation, even though the Australian government offers a two-year graduate work visa type 485 for undergraduates. As my family will provide me with financial and work experience support, I will return home to take over my father's business. At the same time, my parents are  getting old, and Confucianism teaches us that 'filial piety is the first thing to do' so I have to go back to China to live with them more, even though the Australian government offers very attractive conditions".
Xiekai Guan (Contect Information: xgua3784@uni.sydney.edu.au) : "Even if my major is not on the Skilled Migration List, when I graduate, I will get a Type 485 Graduate Work Visa because my girlfriend majored in Early Childhood Education at university, and she has now graduated and is using her Type 485 Graduate Work Visa to apply for a Type 190 State-sponsored Skilled Migration Visa. I am willing to accompany her and work in Australia and migrate to Australia with her".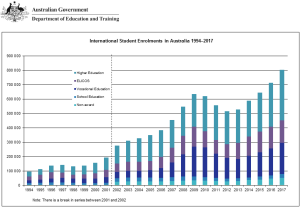 International students staying in Australia have a positive impact on the local job market and economy. The following are the employment and economic impacts of international students on Australia:
Contribution of skills and expertise: International students typically receive high quality education and professional training in Australia, and they bring advanced skills and expertise with them. Their knowledge base and international backgrounds inject new energy and innovation into the Australian workplace. International students offer specific expertise in a variety of fields, filling a talent gap in certain industries.
Entrepreneurial and innovative drivers: Many international students choose to start their own businesses in Australia, which brings an entrepreneurial dynamic to the local economy. They bring new business ideas, market opportunities and international connections that drive innovation and economic growth. International student entrepreneurs often also provide jobs in the local entrepreneurial ecosystem and facilitate business collaboration with other countries.
Multiculturalism and cross-cultural exchange: The presence of international students enriches the diversity and cross-cultural exchange of Australian society. They bring with them different values, experiences and cultural backgrounds, promoting mutual understanding and cooperation across cultures. This multicultural environment is valuable for international business, global cooperation and international exchange, and contributes to Australia's competitiveness in the international arena.
Increased consumption and demand: International students have an undeniable economic influence in Australia as consumers. They pay tuition fees, rent and living expenses, creating huge demand for the local education, real estate, retail and service sectors. The consumer spending of international students not only stimulates the local economy, but also provides more opportunities in the job market.
In short, the Australian Government wants more international students to work and stay in Australia after graduation. International students bring more advanced skills and expertise; they bring new and better business ideas to the local economy and drive economic growth; they enrich diverse cultural exchange and stimulate local consumption, leading to economic growth. Australia is a country with a tight labor market, especially in certain fields and industries. The stay of international students can fill human resource gaps in a number of technical and professional fields. They can fill highly skilled positions, provide specific expertise and provide human resources to support Australia's economic development.
I believe that the Australian government can attract more graduates to stay and work in Australia and migrate to Australia in several ways:
Simplify the visa process: The government can simplify the visa process for graduates and provide a more convenient and flexible migration pathway. For example, by creating an exclusive visa category for graduates, reducing the red tape in the application process and speeding up the approval time.
Provide graduate job opportunities: The government can work with Australian businesses and organizations to promote graduate job opportunities. This could include establishing partnerships with businesses, providing internship and training opportunities, and encouraging businesses to prioritize graduates in their recruitment process.
Increase immigration quotas: The government could consider increasing the immigration quota for study abroad graduates to meet the demand for highly skilled people. By increasing the immigration quota, the government can send a positive signal to study graduates and encourage them to choose to stay in Australia.
Improve immigration policy: The government could review and improve the existing immigration policy to better accommodate the needs of study graduates. This could include relaxing skills assessment criteria, lowering language requirements, and providing specialized migration pathways to make it easier for study abroad graduates to qualify for migration.
(Word Count: 1098)