This article by ABC News would have attracted high readership within Australia due to its timeliness, proximity, impact, and at the point that it was written (March 2, 2020), bizarreness.
Yet, the article overlooks several details.
Tags
While the video (right under the heading) features a supermarket in Melbourne, and the first few paragraphs feature a mother from Western Sydney, the tags seem to suggest that only Queensland is relevant here. Furthermore, I would imagine that people interested in this article would be searching "Covid-19", "coronavirus", or even "stockpiling". Such tags are nowhere to be found.

Images and Captions
Another gripe I have with this article is its use of images and captions. While many supermarkets saw their toilet paper shelves wiped out, the image used in the article featured a shelf with stock, captioned as having "barely a roll to be found".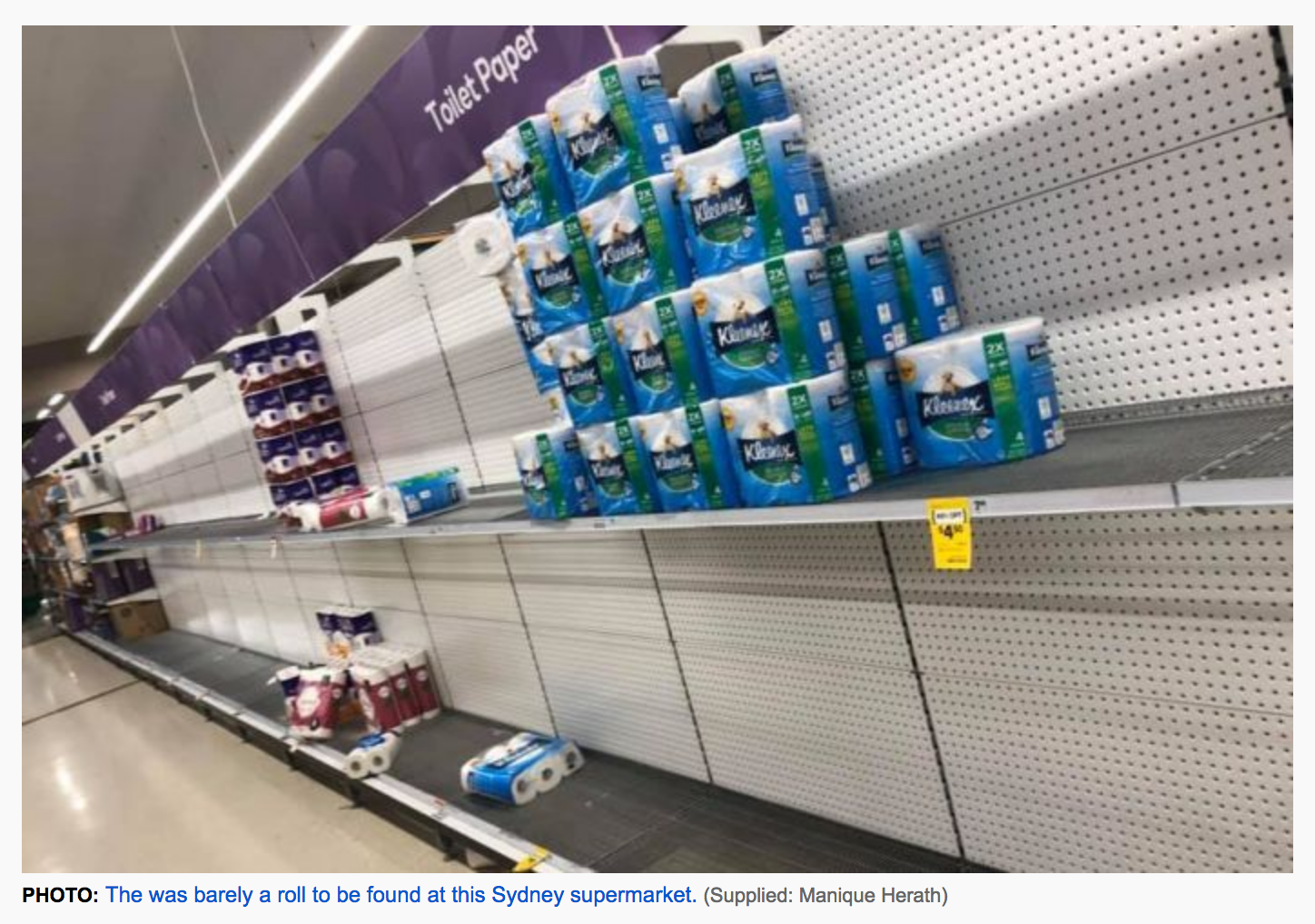 The caption of the image below mentions stockpiling hand sanitiser, but hand sanitiser cannot be seen in the image. What's worse is both this image and the image above are used alongside text that quotes a mother who has been stockpiling medical supplies. I would have used images of empty pharmacy shelves or a stash of medical supplies instead.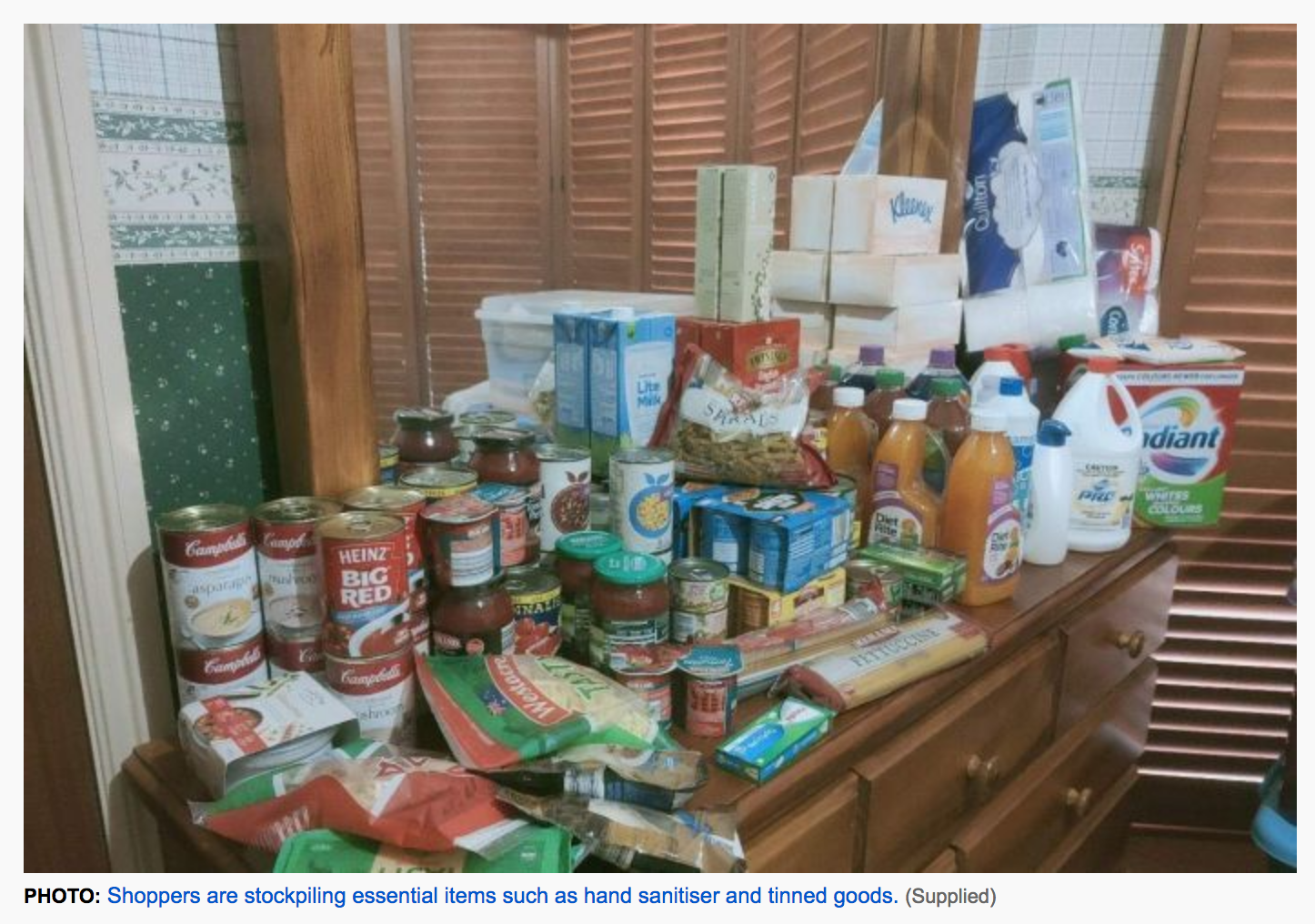 Hyperlinks
I would prefer hyperlinks to automatically open up in a new tab, or I might not remember to finish reading the article.
User Interaction
I would have liked an interactive comments section after the article where readers contribute their two cents worth or update other readers with relevant information, rather than just an online form for feedback.