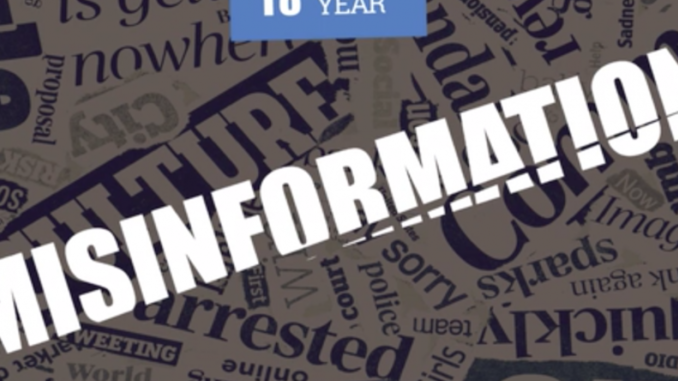 Story topic and angle
This news feature will focus on if workflow disruptions have affected the spread of online misinformation regarding the corona virus on social media.
The growing corona virus pandemic have affected traditional workflow and have caused many work at home arrangements to be employed by social media or tech companies. As a result of this, companies like Twitter and YouTube have had to rely more on automated system and existent coding infrastructure to continue running the platform and to police content that have been posted by users.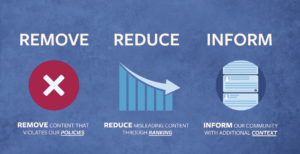 How Facebook deals with misinformation. Image: Facebook, some rights reserved.
According to the most recent Reuters Digital News Report , social media platforms like Facebook are accessed on a weekly basis by a considerable audience base (36%) to obtain news and information.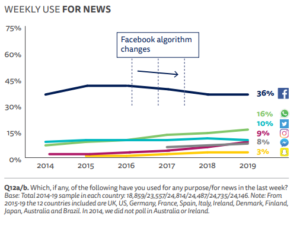 As can be seen from the following Facebook Video and other news articles , content policing rely not only on automated systems, but also human correction, monitoring and participation.
As such, I believe it is of interest to write a news feature on the situation. To inform readers about the impact of quarantine on content policing, the risk of misinformation due to such impact and the danger of misinformation on social media platforms.
Chosen publication and target user group
Considering news values, though I believe the topic to be timely, relevant with conflict between social media platforms and people spreading misinformation. It would be beneficial to consider proximity, and to base the feature on news media audiences located in Australia.
The ideal targeted audience would be workers under the effect of coronavirus quarantine (which Australian citizens are still subjected to), and people who would share and redistribute information about coronavirus that they have acquired online.
I believe The Conversation would be a suitable publisher for this news feature. It is located in Australia, 10% of its readers work in Healthcare and 53% of its readers share articles that they have read on social media. Meaning that this news feature will have a greater potential to reach local citizens on social media platforms, which this news feature covers.
Sources of Information:
The news feature will include a range of sources from academics, social media guidelines and interviews.
A list including but not limited to:
Multimedia, hypertext and interactivity:
The news feature will incorporate:
Hyperlinks to external news articles and online resources.
Embedded videos and photographs in the article.
SEO tags (like coronavirus, misinformation, and social media) for easier searches and better visibility.
Interactive slideshow or info graphs to provide information on the findings of the feature.