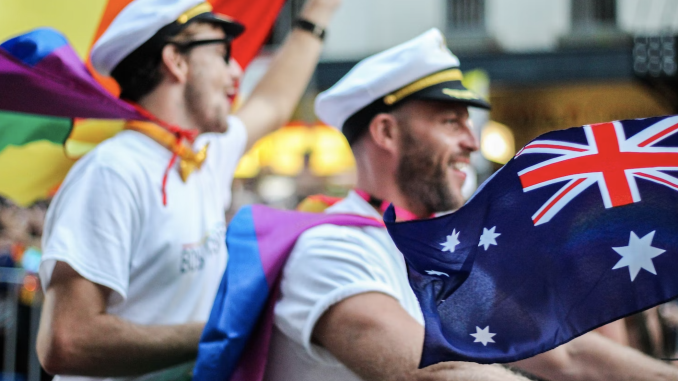 Analysis of article
Newspaper: The Australian
Link​
The article is from The Australian and is about Sydney WorldPride which has been going on in Sydney for the latest weeks. Many corporations have been sponsoring the event in different ways and this article highlights the impact it has on sales during WorldPride.
The heading clearly points out that the article is about Sydney WorldPride, which can be good for keywords and SEO searches about the event. It is also a good summary of the article in the heading, so as a reader I know what the article will be about when clicking the link.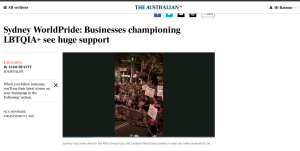 Several multimodality functions are used, both video and photo. On top of the page, you can play a video showing a summary of the Mardi Grass Parade. It is also a slideshow where you can swipe to see a still image instead. There are also other interactivity functions found in the article, such as sharing on social platforms and reading about the journalist together with his contact information.
The writing style is very adapted for online since it is short paragraphs with only 1-2 sentences for each paragraph. Also, a photo is placed in the centre of the article to chunk the text and make it a little more "fun" to read and engage with. You are also given the option to maximize the photo.
The statistics that the story is based on come from the company Airwallex. The data is subjective and not influenced since it is presenting actual numbers of sales during a set period of time.
Some improvements that could be made is a video or audio interview with the Airwallex spokeswoman. Or a photo of her, so the reader can put a face on the words. Some infographics regarding the statistics could also be used in the article.
But in conclusion, I think the article is well written with appropriate tonality and the delivery is good with both interactivity and multimodality.