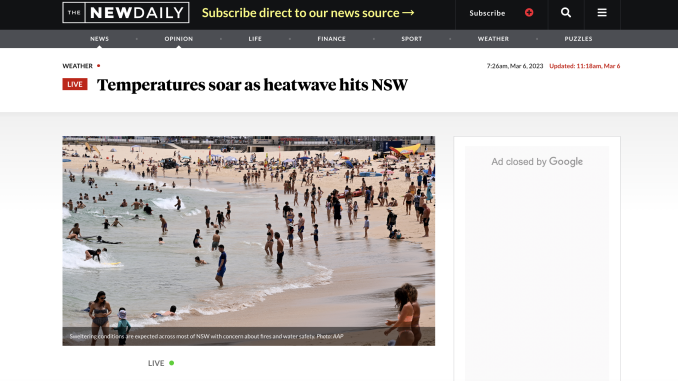 This story is from the digital-born platform THE NEWDAILY. It reports a hot weather forecast for NSW for the next week as well as fire hazards and ends with a call for public caution when travelling and swimming.
Brevity and Scannability 
The article follows a standard news story length, with a clear and brief headline summarizing the story in six words.
It begins with a summary of the news content, using an 'inverted pyramid' writing format that has a basic scannability. Each paragraph is one sentence long, with a blank line between them for easy readability.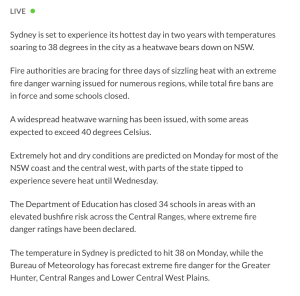 But the scannability of content could be improved.
First To better break up the article, subheadings and keywords can be applied to this news article.
Second, changing one or two important direct quotes to "indented quotes" would greatly enhance the scannability of the news.
Interactivity  and Conversation 
The page shows permission to share and allows users to comment, which is good as it stimulates conversation. Interactivity is enhanced by embedding tweets from relevant organisations.
However, there is still room for improvement, for example, journalists could insert relevant videos or data within the article to help users understand the climate situation more objectively.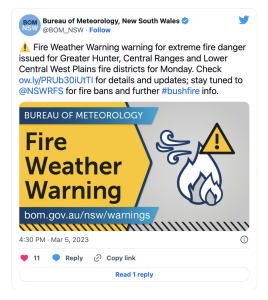 Overall, this is a concise and objective piece of journalism with an online deliverability that could be improved.