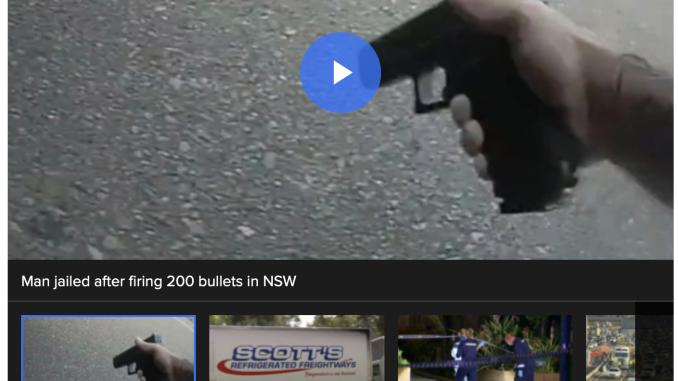 This news article, by Miklos Bolza for Nine News, displays the court's decision to sentence Bradley Jason Mark White, responsible for a shooting in 2020, to prison under multiple charges, including murder.

Headline and Subheading
The headline is exact and straightforward. There are no subheadings throughout the article. Including some might give the reader a better understanding of the subject.
Hypertext and Multimedia
This article is rich in hypertext and multimedia, inviting readers to spend more time at the media outlet. The hypertext on "Killed a neighbour" redirects traffic to a related article written in 2022. And the words "Shooting" and "NSW" take the reader to related news headlines. Four "Read more" redirects to multiple news, usually placed between paragraphs or before a photo. I found the placement distracting as any links are related to the news.
Moreover, the article includes two "You May Also Like". One at the end clearly allows the reader to engage with more articles and works as a visual help to recognize the end. Nevertheless, the one in the middle impedes a proper reading flow as the piece seems to end there, and if so, it would lack information.
The article opens with a one-minute video of Nine on-air tv transmissions, a great start to understand the topic. The photos chosen show the victim, victimizer and crime scene. Therefore, the article is visually compelling to the story.