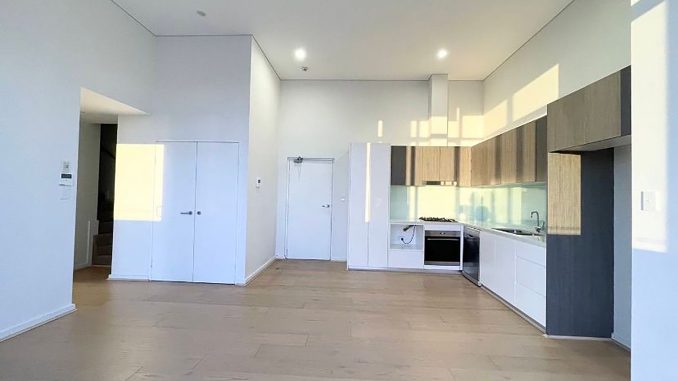 Australia has always been a country of immigrants and after the Covid-19 pandemic when borders were shut, Australia faces one of its biggest immigration waves ever. More than 300.000 people are expected to migrate in 2023, which is 25% higher than Treasury forecasts. This increases the ongoing housing crisis in the country, especially in the bigger cities. Even though Australia needs immigrants to fill the jobs, housing is getting more and more expensive. Sydney recently overtook Canberra as Australia's most expensive state capital.
One who knows the housing crisis first-hand is 38-year-old Christoph Scholl. Chris recently moved to Sydney from Germany with his partner and a little Baby.
The hunt for a place to live begins
For the little family, it was tough to find a new place to live on the other side of the world. "At first, we thought we could easily rent a temporary apartment from overseas like an Airbnb or find something on Flatmates.com, but Airbnb would have been too expensive since the prices are as high as a four- or five-star hotel. And on Flatmates we sent like 30 or 40 applications for apartments but got no response at all", describes the young father of the struggle beginning overseas.
Because Chris has been to Australia several times before and made some contacts on his job as the Coach of Sydney Uni Handball the family managed to find shelter at an Australian friend's house. "Luckily we could stay at our friend's place for several weeks so we could go to flat inspections in person".
After arriving in Sydney, the hunt for a place to live really started. First, the family looked up accommodation online on websites like realestate or Domain and signed up for open inspections. Not knowing how open inspections work in a big city facing a housing crisis, Chris was quite surprised as he arrived at the first inspections:
Waiting in long lines to be able to have a look at one apartment is daily business for many tenants like a video show that was recorded by one of Chris's friends:
After a few disappointing experiences, the family decided to focus on private showings to increase the chances of finding a place to live.
Shocking practices by agents and desperate tenants
What shocked Chris, even more, was how one real estate agent acted as he saw the long queue of desperate tenants. "As the agent passed by the queue, he put up the rental price by 50 or 100 bucks online because he knew he would rent out the flat for sure". But not only the agents are willing to take unfair, or desperate measures. "I saw people bidding against each other to win the contract. They were willing to pay 50-100 dollars more a week. We were definitely not used to this practice". People are so desperate to find accommodation that they don't shrink back from illegal actions to find a home.
Sydney just overtook Canberra as the most expensive capital city in Australia for renters. As politicians argue over solutions to the nation's housing crisis, renters are continuing to face large price hikes. @begley_patrick @e_janesmith #abc730 pic.twitter.com/xrzcS1nKQC

— abc730 (@abc730) May 23, 2023
Differences between Germany and Australia
Although some agents are willing to use illegal practices for Chris and his family having an agent was key to finding their flat. "I think if you know someone who knows somebody who rents out a flat you don't necessarily need an agent but in our case, it would have been impossible to find a flat without one". That also differs from the way people find a place to live in Germany. Chris shared his experience about the differences between Australia and Germany.
Furthermore, they were rejected by one agent because of their little Baby: "In one apartment they were keen to have us, but as we told them that we have a little Baby they told us that babies are not allowed in this building. I don't know if this is legal".
Additionally, they struggled with the fact that most of the showings were on Wednesdays and Saturdays: "We found out at some point that the showings were only twice a week which led to major appointment clashes, and we had to make plans, so we have several showings in the same suburb or nearby. If we couldn't schedule it like that, we had to cancel some of the inspections because it would have been impossible to travel from one end of Sydney to the other within one hour".
The inner city is unaffordable
Many people picture living in Sydney as the perfect beach life. Living in one of the adorable suburbs close to the beach you have many cafés, good restaurants, and a vibrant bar scene. But the reality is that suburbs like Bondi or Coogee are amongst the most expensive ones in the city. A report shows that some of the eastern suburbs and the inner city are extremely unaffordable for families. Due to the report "the most unaffordable regions include Greater Sydney and ACT.." in these areas, families have to spend more than 30 per cent of their income towards rent.
Family-friendly housing in the northern suburbs
Things are different in the outer districts says the report: "In most metropolitan areas, Acceptable rents can only be found in outer suburbs, which are typically disadvantaged in terms of access to work and other opportunities". That's exactly where Chris and his family found a home after an exhausting month with several disappointments and stressful inspections, they found an apartment in Epping. "I think we are lucky with the location of our apartment. Even though it is in North Sydney we are close to the train station and the train needs 25 minutes to the city centre. It's very family friendly we have many shopping malls around here and it's very safe". Despite the downsides of living in the outer suburbs, there is one huge benefit: Fewer people. "We were only two families at the private showing and luckily the agent liked us more than the other family".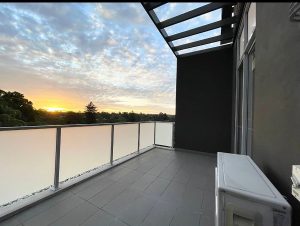 So overall things turned out well in the end for Chris and his family, and they are very happy in their two-bedroom apartment with a big balcony which is $720 per week. But he knows that he got lucky and to whom he must thank: