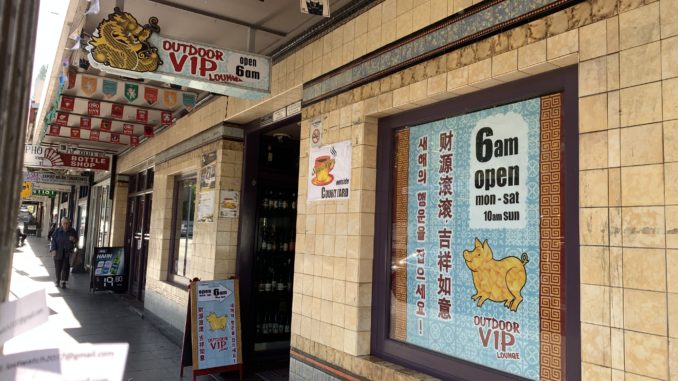 "Sydney's a bit sleepy, isn't it?" said Ms Friml, a Uber drive, as she picked me up.
We drove through the Harbour Bridge and then across the CBD. Outside, it was dark and quiet. Shops were closed, streets were empty, and nearly no pedestrians were to be found. I woke my phone – it was only 9:30 pm. She was right.
We arrived in Glebe and it was even more "blacked out".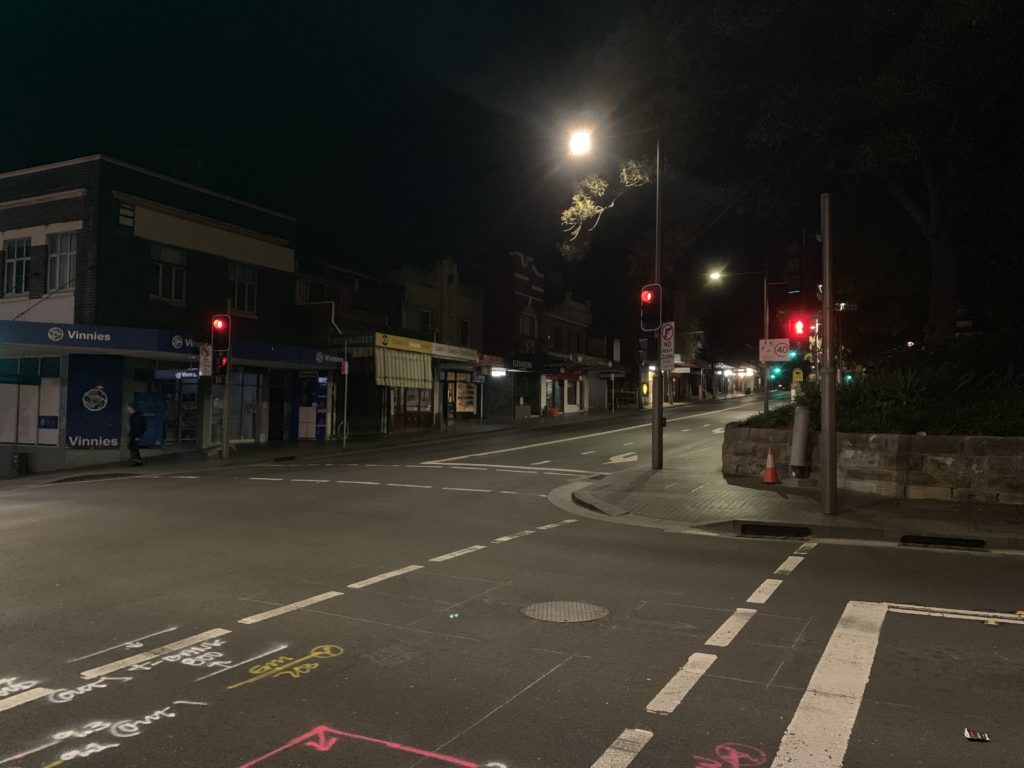 Just like her many sister suburbs nearby, Glebe has suffered from the NSW lockout law since 5 February 2014. Glebe Point Road, its business centre and economic spine, becomes a lifeless community every night.
However, the 24-hour trading plan approved by the City of Sydney on May 13 will allow small and unlicensed business in the areas surrounding CBD to extend their opening hours to 2 o'clock in the morning, and Glebe Point Road is clearly on the list.
"This proposal supports the strong community desire for more late-night options in local areas", the Sydney City Council states.
Yet the current status of late-night businesses on Glebe Point Road shows that its late-night development still has a long way to go.
How sleepy on earth is Glebe?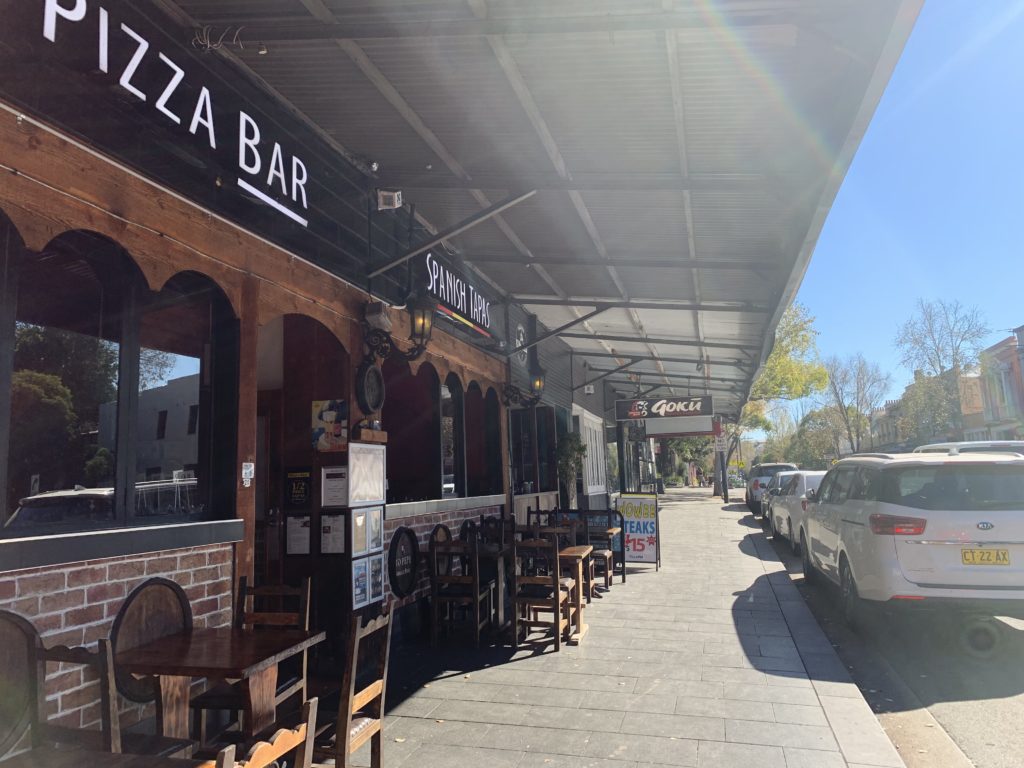 Walking in Glebe Point Road is like visiting a museum exhibiting world restaurants.
Once you discover a place serving Spanish cuisine, a Japanese ramen bar shows up just a few steps away, and then the Italian, French, American, Indian, and so on. Cafe and dessert eateries are always easy to find whenever you need to kill some time. Bars, bistros and other places selling alcohol exist randomly among these businesses.
However, when the sun goes down, the village gets sleepy quickly.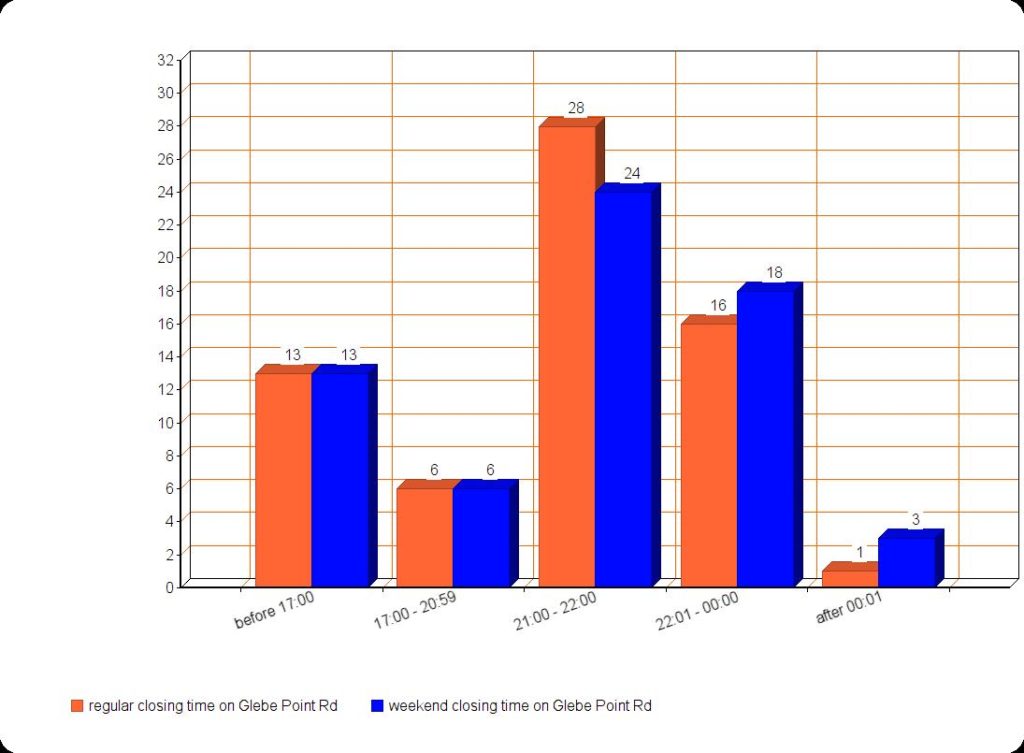 64 businesses on Glebe Point Road are more likely to benefit from the proposal of "later hours in local centres". Those include small bars, bottle shops, restaurants (with or without alcohol serving), cafe and convenience stores, where people can find a place to hang out or just get access to foods and drinks.
The data compiled using Google Map shows that 98.4 % of all these businesses currently shut down before midnight on weekdays, and 95.3% do so on weekends. More specifically, 68.7% of them currently choose to finish their trading between 9 pm to midnight during weekdays, and 65.6% of them do it on Saturdays and Sundays.
Particularly, 9 to 10 pm is the peak time during which many businesses stop their daily trading, making the whole road turn dark within this hour.
Only one bar at present (three on the weekend) opens to 2 in the morning.
"It's quite boring actually."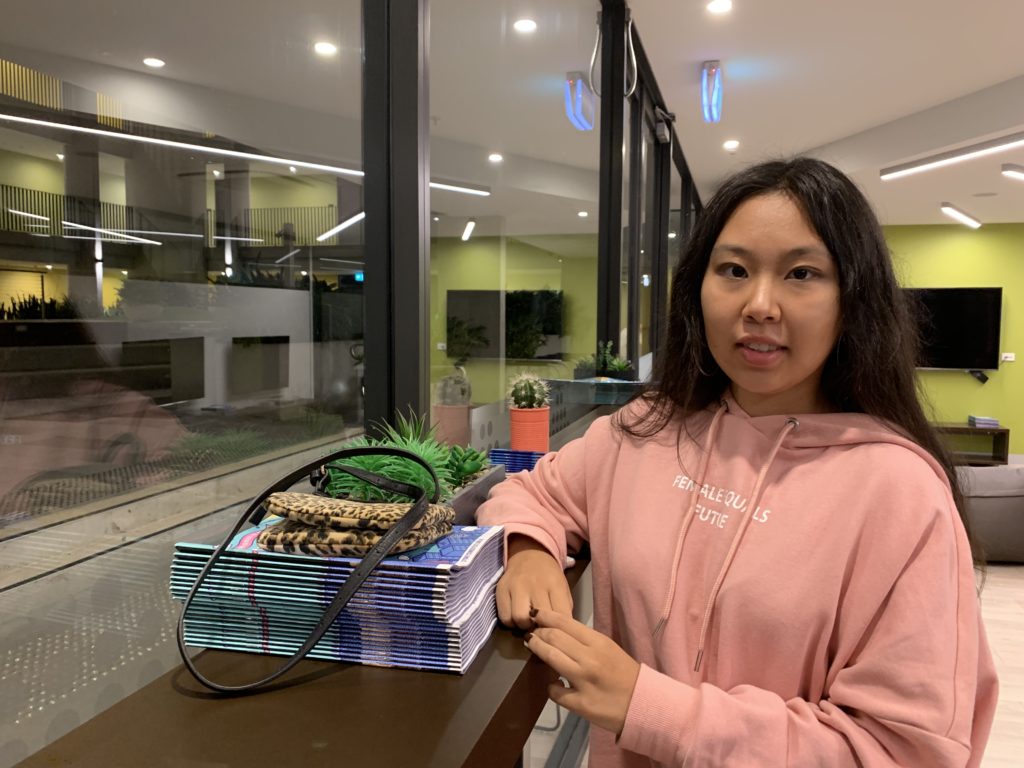 Miss Li (@PhoebeLAus) is currently a master student who has been living in Glebe since 2018. Apart from the busy study and part-time jobs, one of her favourite activities is to hang out late with her friends and release their stress and pressure at bars.
However, Glebe has rarely been her choice.
"There are some [bars] around here. [They're] quite boring actually", Miss Li says with disappointment, "my favourite bars are in Newtown or near Central Station…[which are more suitable for] having a party or just drinking and chatting."
With such a late-night hobby, Miss Li has been influenced and sometimes annoyed by the controversial lockout law, which regulates "the 3 am last drinks in the Sydney CBD Entertainment and Kings Cross Precincts".
"I think 3 am is quite awkward, because we got males and females. We aren't like in relationships or something. So it's awkward we leave at 3 am…we are just like 'where should we go [then]'."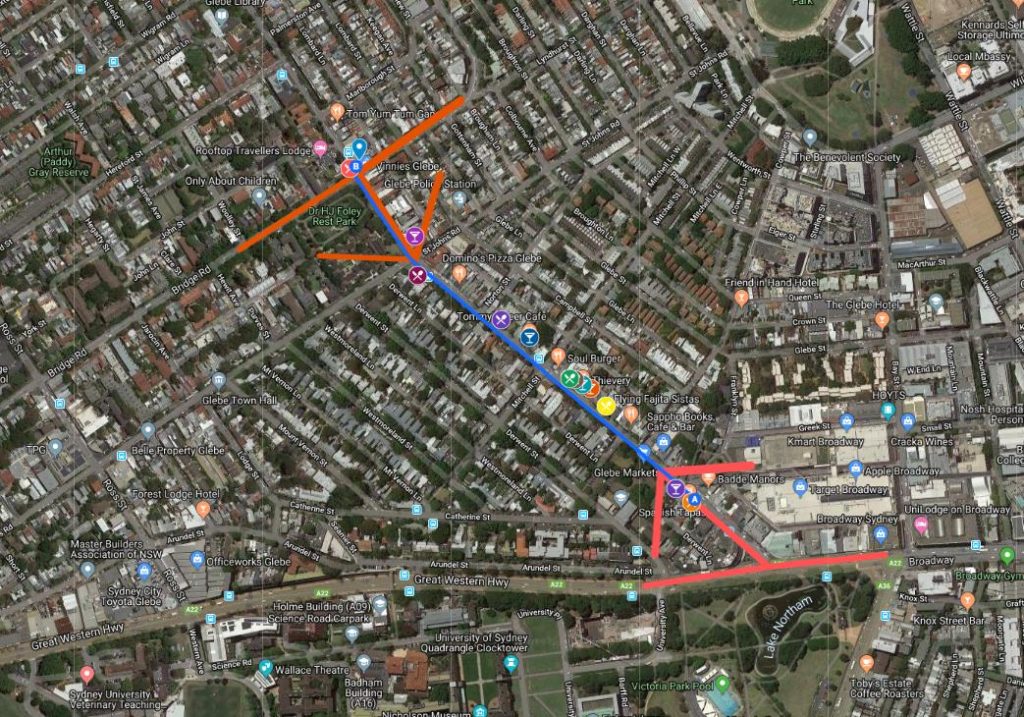 The good news is that the situation might start to get better in June, when the 24-hour trading plan, as well as its relevant proposals, takes effect.
The City of Sydney council states that the extending trading hours for small bars will apply when "patrons enter and exit the venue from the main streets and not a laneway or residential area."
According to this, Bridge Road and Broadway would play a significant role in sending numerous customers to the bars on Glebe Point Road from 12 to 2 am after June.
Will there be more violence?
Some shop owners are not going to take advantage of the late-night opening. Mr Peter Weng has been running his convenience store right opposite the Dr HJ Foley Rest Park for 15 years. For him, 9 o'clock in the evening is the most reasonable closing time.
"It's almost impossible to maintain [late-night trading] EVERY day", Mr Weng says, "because [of] the expensive electric charge and also the labour issues."
Also, Mr Weng expresses his worries about the potential returning of late-night violence after June in the nearby community.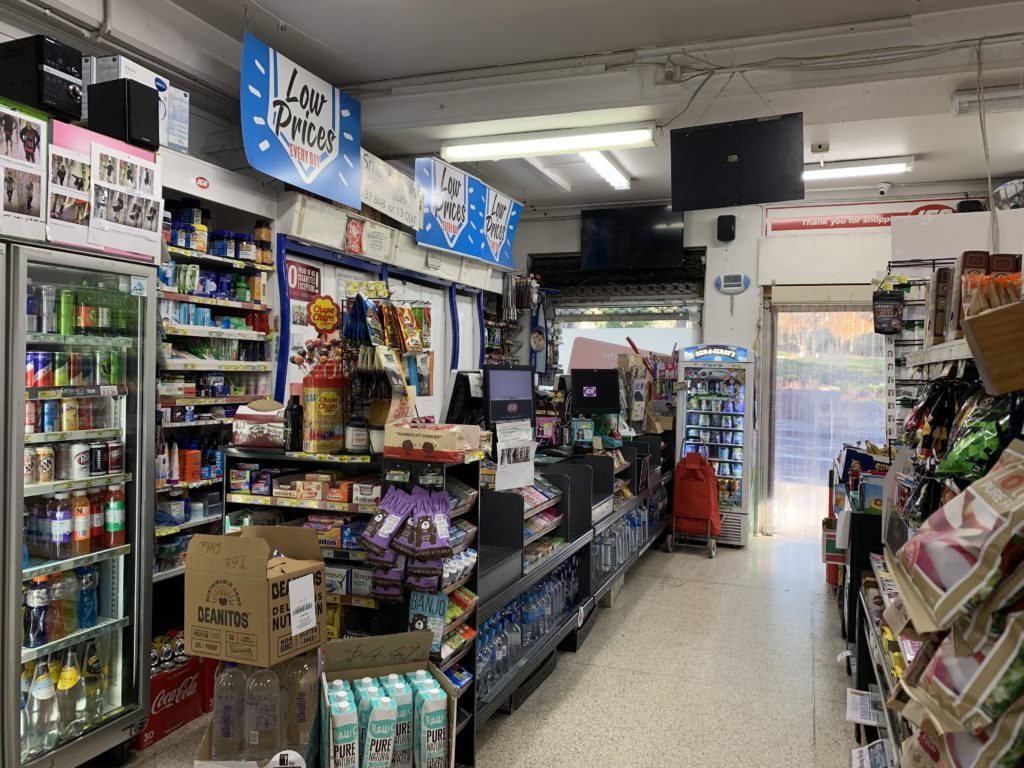 Mr Weng's concern calls for a review of the Sydney lockout law. The law was not made for no reasons. Instead, it was used to "target drug and alcohol-fuelled violence" late at night.
"Recent violent incidents have demanded strong action – the NSW Government is determined…to make our streets safer and tackle drug and alcohol abuse in our community," the then NSW Premier Barry O'Farrell said in 2014.
So, does it mean that to implement the 24-hour-trading plan is to compromise the lockout law and thus to invite the late-night violence back?
To this interrogation, Lord Mayor Clover Moore gave her word: "The changes we are proposing to our controls manage the balance between allowing well-managed venues to continue to trade, and any impacts on local neighbourhoods."
Nevertheless, the message from the City of Sydney still keeps people wondering how beautiful the late night in Glebe will be in June.
Will there be big parties? Will people drink and play and dance till late? Will any bars and bistros on Glebe Point Road respond to the plan?
Very possibly, yes!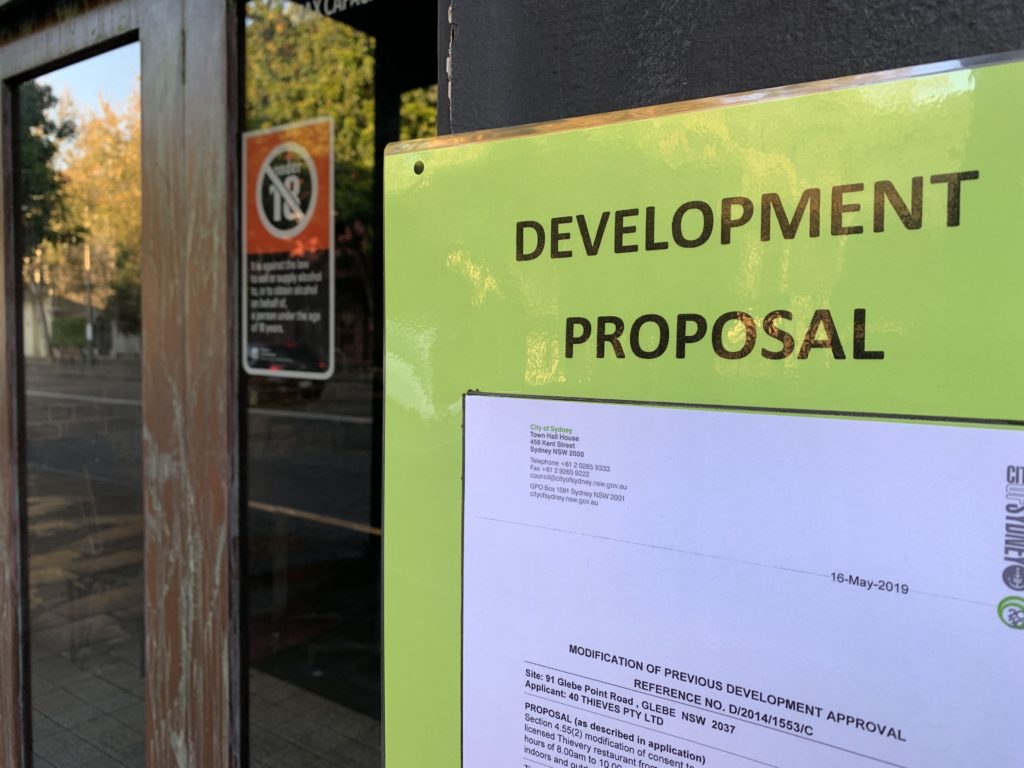 Right now, there has been restaurants and bars on the road whose owners have already applied for extending their trading hours till late at night.
"Sydney should have already had late-night life", says Mr Darren Hong, who has been living in Glebe for over 10 years.
"It just takes too long to happen."
---
Since you're here, let's vote and see what other people think about Glebe in the future.