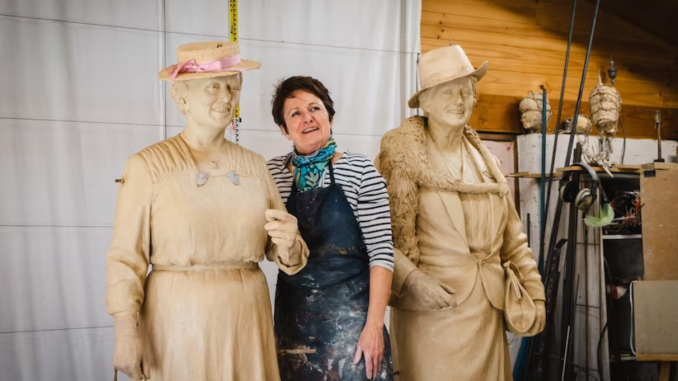 ABC News:  Dame Dorothy Tangney and Dame Enid Lyons immortalised in first female statues in Canberra's parliamentary zone
by  Georgia Roberts (8/ March 2023)
Link:https://www.abc.net.au/news/2023-03-08/canberra-parliamentary-zone-to-get-first-female-statues/102064348
Title:
Firstly, the title in dashboard allows me to quickly obtain the time, person, and address of the event. Then, the abstract explains the significance of the event, and the headline "More statues of dogs than women" enhances interest and appeal. However, upon clicking the link to go to the report page, the journalist did not mention in the full text or title that the event occurred on IWD. It creates confusion for readers, so I plan to emphasize the relevance of IWD and events in the title and article.


SEO:
The algorithm accurately matches keywords, allowing for easy location of news articles within respective columns.
News Link:
By clicking on the attached picture and text link, readers can access historical reports related to the main news. This deepens readers' understanding of the event, and stimulates their desire for knowledge.
House Style:
The journalist appropriate quotes from the sculptor's interviews and statements to enhance the credibility of the report. His attitude in a neutral and objective manner.
Multi Media:
Using many text quotes can overwhelm readers. I plan to remove some of the interview text from the first subtitle and replace it with a video link of Lis Johnson's interview on YouTube. I will delete the link that go to Instagram, which upset the inverted pyramid order of the whole story. The photo of Lis Johnson in the second part should not be put in that position. I will consider deleting it.