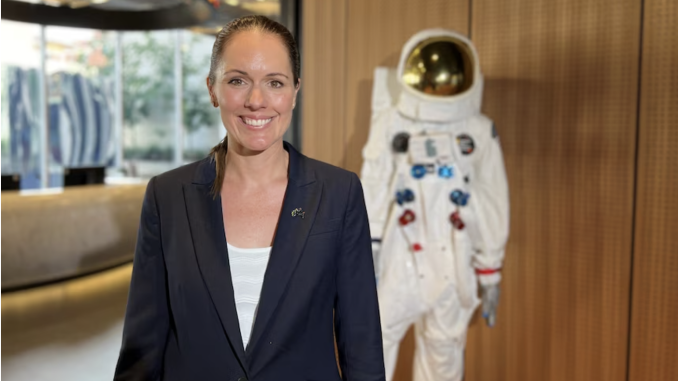 The ABC reported on the First Australian woman to be trained as an astronaut in Germany. In this blog post, we will explore ways to enhance the delivery of this story.
Content & Hypertextuality
The content of this news article is straightforward; not much data or information are presented. With the large portion of the article consisting of quotes, there needs to be more hypertextuality since the article has no hypertext to support data. I think discussing the topic further and adding hypertext can enrich the content further.
Multimediality
A video is located on the top side of the article where audiences, in addition, there are four pictures of Katherine Bennell-Pegg, the astronaut trainee, in between sections. However, these medias have yet to bring out extra content for audiences since those pictures are seemingly taken on the same day and have no direct relevance to the article.

Interactivity
There are four interactive buttons at the bottom of the article for audiences to share. Facebook, Twitter, and Linkedin are the only social platforms to be shared directly. Moreover, one button is also redundant as it overlaps the previous share functions. Overall, there aren't any other noticeable interactive features.