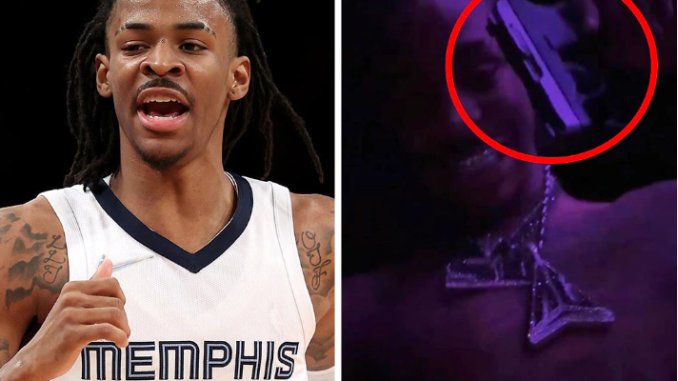 Pavlik predicted in 2000 that continuous technological change and the emergence of the Internet will have a profound impact on news workflow and news content.Changing consumer behavior and the migration of increasing audiences to online news underpin innovations in the way we tell news stories(Shirish,2022).Traditional media desperately need digital transformation, and digitally born news sites need better 'digital content pursuits' rather than blindly pursuing what Malik called 'technology enthusiasm' in 2017.
This analysis will critically compare the structural and content differences between news.com.au and The New Daily in reporting the same story now that digital technology has been brought into the news industry for more than two decades. It will also provide a critical analysis of this comparison based on background, user and other basic research.
 news.com.au's earliest predecessors can be traced back to News Limited, founded in 1923 and now part of News Corp Australia (wholly owned subsidiary of the American News Corp). news.com.au is a partnership between American capital and Australian news.com.au is a digital news agency resulting from a partnership between American Capital and Legacy News Australia. It was ranked number one last year until March this year (Similarweb, 2023) and is one of the major players in the Australian news industry. It combines the characteristics of a traditional Australian local news agency with funding from a multinational news giant, allowing news.com.au to be more up-to-date and local in its digital evolution. The impact of these attributes on news.com.au is a richer and more diverse international news with less local flavor than the ABC (Edubirdie, 2021). In order to be more in tune with the online news strategy, news.com.au has even decided to go digital only in most of the country and suburban community newspapers starting June 29(Tony,2020)
 The New Daily is an online, non-paywalled, Australian newspaper established in 2013.Bruce Guthrie, former editor of The Times and principal founder of The new daily, mentions in 2020: 'Although less than a decade old and not very large in size or team The new daily is committed to being a trusted source of national news and information'.
In addition, The new daily's primary market is spread across online news, with information distributed throughout the day on desktop, social, mobile and tablet. It is funded by three Australian industry pension funds: Cbus, SuperHoldings, and Australian Super.
Bradshaw mentioned in 2017 that knowing when the fans of the platform are most online, or what words appear most frequently, can better understand how to develop the commercial value of the news platform.
Gender&Age

(chart 1:Gender distribution&Age distribution of news.com.au.credit by similarweb)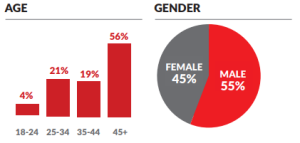 (chart 2:audience's Gender&Age.Credit by The new daily)
Generational gaps in news consumption are a consistent theme in research on news media use (Shelley, 2021)A precise answer can be obtained from the two charts: in terms of gender, the two webs do not show much difference, which may be related to the more refined demographics. But there is a significant difference in the age of the users. news.com.au's audience is evenly distributed and mainly concentrated in young people, i.e. between 25-44 years old, but The new daily, which was digital born, has an unusually large concentration of users in the 45+ group.At the same time reacting to another phenomenon:Although younger generations have grown up in a high-choice media environment, they do not develop a preference for news; rather, the abundance of choice causes them to be so overwhelmed that they forego any news (Edgerly 2017)
Browsing habits of audiences

(chart 3:Sports browsing habits of audiences in news.com.au.credit by similarweb)

(chart 4:Sports browsing habits of audiences in The new daily.credit by similarweb)
Since the news stories selected in this paper are in the sports domain, the user interest research on the two online webs in this paper focuses on the sports domain.According to the chart, users of news.com.au are more active in the sports segment, which is also related to the more youthful age group of its users.



Comparative analysis of story
News Corp, which came out as a legacy publication, launched news.com.au. The digital born:The new daily.The analysis will take as its starting point the story they reported together – 'On March 5, 2023, NBA superstar Jah Morant was suspended for openly carrying a gun at a nightclub located in Memphis' – to more specifically critique the differences between the two publishers.(news.com.au ones) VS(The new daily ones)
Writing and content production
In the 20th century, journalists had relatively few decisions to make about how to approach a story: the medium had already decided, and the length and format were limited (Bradshaw, 2018).In addition, it is necessary to go wisely with the writing strategy and content according to the '5 Ws and an H' principle mentioned by Bradshaw in 2018.

(Figure 1:Title and subtitle.news.com.au.Credit:Ryan 2023.)

(Figure 2:Title.The new daily.Credit:Tim 2023)
In terms of the word count of the stories, they also both meet the under 500 word requirement for online journalism.
Here, news.com.au uses title and subtitle respectively to fully introduce the who, what, when, where, why, and how? of the story, while The new daily lacks some key information, which may result in the audience missing the necessary information.
Both stories use an inverted pyramid narrative, which would be more appealing to readers and put the most important elements first. But there is a big difference in the composition of the article with some details.

(Figure 3:hyperlink.news.com.au.Credit:Ryan 2023.)

(Figure 4:Tag.The new daily.Credit:Tim 2023)
news.com.au used more hyperlinks to increase the Hypertextuality of the story. in addition to the official story, the writer added many other voices, such as Morante's teammates, commentators, Morante's agent, police, etc., to increase the authenticity and objectivity of the information.
The new daily, on the other hand, has only one eye-catching Tag that divides the article into two parts, i.e., Morante's response and Morante's profile, which lacks some reliable information and objectivity.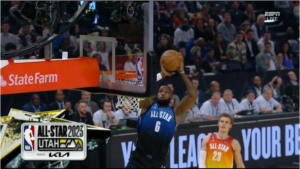 (Figure 5:video.news.com.au.Credit:Ryan 2023.)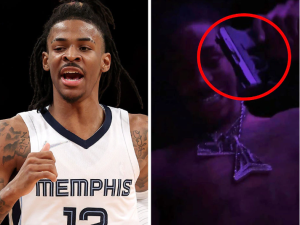 (Figure 6:image.news.com.au.Credit:Ryan 2023.)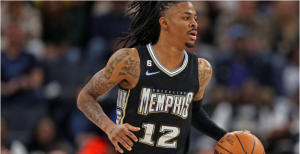 (Figure 7:image.The new daily.Credit:Tim 2023)
In addition, the use of multimedia is also very different. news.com.au's report added a video related to the story, as well as a picture of Morante himself and a picture of him holding a gun, enhancing the authenticity of the story and making it more appealing to readers (according to figure5-6).The new daily, however, simply included a picture that had little to do with the story.(according to figure 7).
Online delivery
4kt Ja in the Skrip club wit the blicky. pic.twitter.com/mFEOvZ5MVY

— DJ Akademiks (@Akademiks) March 4, 2023
(Figure 8:social media posts.news.com.au.Credit:Ryan 2023.)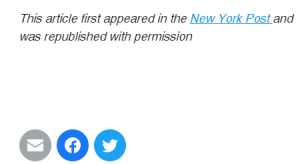 (Figure 9:email contacts for authors.news.com.au.Credit:Ryan 2023.)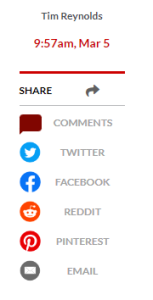 (Figure 10:email contacts for authors.The new daily.Credit:Tim 2023)
In the news.com.au story (according to Figure 8-9), there are a number of hyperlinks throughout, as well as three embedded social media posts from Twitter for the audience to interact with, and the original author's contact information and hyperlink at the end. As a whole, it is very interactive and spreadable.
However, in The new daily's story (according to Figure 10), only the author's contact information is available for interaction, which reduces the audience's engagement.
Technical delivery
Ease of navigation and legibility of text are also important parts of online news.
In terms of readability, both news.com.au and The new daily have managed to keep each paragraph concise and not too long. In terms of font, they both chose a moderate font size.This helps to improve the reading experience of the online news audience and makes it more comfortable and convenient to access information.

(Figure 11:navigation.news.com.au.Credit:Ryan 2023.)

(Figure 12:navigation.The new daily.Credit:Tim 2023)
In terms of ease of navigation, news.com.au (according to Figure 11) devoted the first three-quarters of its article to the main story, and then released a quarter of its article to introduce and guide the audience to the top stories about sports & basketball, which is a balanced distribution.
The new daily (according to Figure 12) only puts out some navigation stories at the end of the article that have nothing to do with the story or even sports. This can cause the audience to lose interest in learning more and has very low interactivity.
As Bradshaw states in 2018 journalists have relatively few decisions to make about what to do with a story: the media have already decided. Today's online news has to be unique in its own way, in addition to avoiding homogenization of content. news.com.au, a digital outgrowth of legacy publishers, fulfills its obligations and goals well, covering a more comprehensive and technologically sophisticated range of content. But The new daily as a digital born publisher, probably due to the lack of funding and late start, is slightly inferior in terms of both content and technical delivery, which may also have something to do with their having a more aged audience.
(Word Count: 1482)
Reference list
Amanda Meade (2018).News Corp wants limits on ABC to prevent "advantaged" competition. Retrieved from http://www.theguardian.com/media/2018/jul/23/news-corp-wants-limits-on-abc-to-prevent-advantaged-competition
Boulianne, S., & Shehata, A. (2022). Age Differences in Online News Consumption and Online Political Expression in the United States, United Kingdom, and France. The International Journal of Press/Politics, 27(3), 763–783. https://doi.org/10.1177/19401612211060271
Bradshaw, P., & Rohumaa, L. (2017). The online journalism handbook : Skills to survive and thrive in the digital age. Taylor & Francis Group.
Edubirdie(2021). The Key Differences In Abc And Nine Approach To News And Storytelling In Australia.Retrieved from https://edubirdie.com/examples/the-key-differences-in-abc-and-nine-approach-to-news-and-storytelling-in-australia/
Franklin, B., & Eldridge II, S. (Eds.). (2016). The Routledge Companion to Digital Journalism Studies (1st ed.). Routledge. https://doi-org.ezproxy.library.sydney.edu.au/10.4324/9781315713793
Son, Johanna. (2020). Online Journalism and Storytelling: A Training Kit. FOJO Media Institute. https://sydney.leganto.exlibrisgroup.com/leganto/readinglist/citation/28527239700005106/file/viewer?auth=SAML
The new daily . (2019). The New Daily Media Kit. https://thenewdaily.com.au/wp-content/uploads/2019/06/1559606197-media-kit-2019_June.pdf
Thenewdaily. (2023). About. Thenewdaily. https://thenewdaily.com.au/about/
Muck rack. (2023). The New Daily. https://muckrack.com/media-outlet/thenewdaily